Carmen Carrera America's Next Supermodel? Transgender Model Starring In New VH1 Reality Series 'TransAmerica'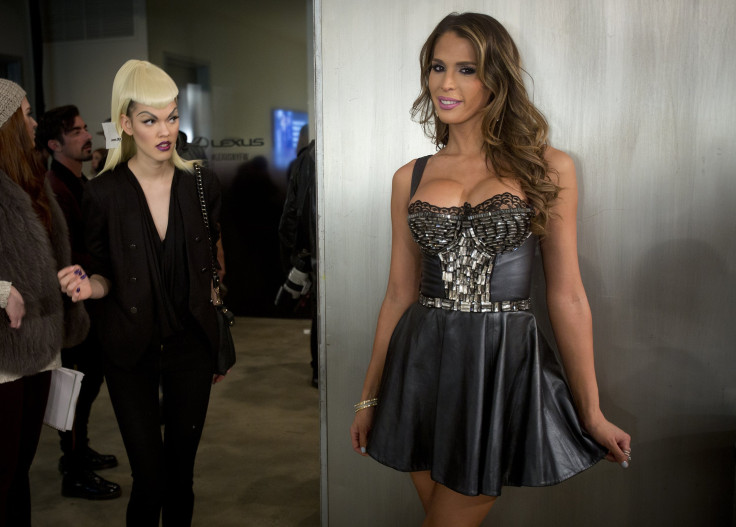 Carmen Carrera is set to star in Tyra Banks' latest project, "TransAmerica," a reality TV series about transgender women living in Chicago. The 40-year-old supermodel has already had great success on the small screen with "America's Next Top Model" and her self-titled talk show.
Now, Banks is chronicling the lives of Carrera and four others as they deal with family life, dating and their careers. Carrera will be pursuing her dreams of being a supermodel. "Being a woman means everything to me," Carrera said in a statement. "Before my transition I felt trapped, and now I've been set free."
Carrera came to fame after appearing on the third season of the Logo reality show "RuPaul's Drag Race." She transitioned at the conclusion of the show, which details RuPaul's search for "America's next drag superstar."
The 28-year-old beauty, born Christopher Roman, has already been signed to Elite Model Management, after placing fifth on the RuPaul show. She's has made a name for herself in the modeling world, being featured in high-end magazine W twice, and walking in L.A. Fashion Week for Marco Marco last year.
Additionally, she's highly visible in the transgender community as an advocate of LGBT human rights.
Last November, her fans sought to see Carrera go even further, by becoming the first transgender model to walk in the coveted Victoria's Secret fashion show, which takes place annually.
A petition on Change.org asked for signatures to get Carrera into next year's show. Fans were beyond excited for the model, who accrued thousands of signatures. "I think you definitely represent a beauty standard that Victoria's Secret is missing: You are a gorgeous woman with killer curves, and in an industry that asks for skinny-Minnie girls, you are most certainly a Glamazon! They haven't had good curves on stage since Tyra Banks retired... I wish you the best of luck, mama!" Brittany Anderson wrote on Facebook.
Some fans were thinking even bigger. "I want Carmen to be the first trans person on the cover of Vogue! Don't stop at Victoria's Secret! Shoot for the stars!" Mark Frazer wrote.
Carrera responded to the petition, posting on Facebook: "I just want to say THANK YOU soooooo much to the fans who started this petition [sic]! I love you guys! Let's share it and make it MAJOR!!!"
Now, she may get her wish of becoming a supermodel as a result of being on the upcoming VH1 docu-reality series. "'TransAmerica' is a groundbreaking docuseries that will blow the roof off stereotypes and set the record straight as we experience the lives of these fun, stunning women," Banks said in a statement. The show is expected to run for eight 60-minute episodes in late 2014 or early 2015.
© Copyright IBTimes 2023. All rights reserved.