Carnival Cruise Line, Shaquille O'Neal Partner On New Cruise Ship Passenger Safety Video [Watch]
Carnival Cruise Line has launched a new safety video on their cruise ships starring Chief Fun Officer Shaquille O'Neal who gives away tips on cruise passenger safety in a hilarious way.
The video, named "Safety is Serious Fun" aims to impart knowledge to guests on safety issues and expand their awareness on the safety policies pursued by the cruise liner.
To be shown across all ships owned by the company including 34,000-plus staterooms, the Carnival Cruise video has been captioned in both English and Spanish. There are English audio descriptions as well to help visually impaired guests.
High priority for cruise safety
Christine Duffy, president of Carnival Cruise Line explained: "Keeping our guests and crew safety is our number one priority. Carnival is known for having fun, and we have taken a different twist on the typical safety video to engage with our guests and entertainingly capture their attention while remaining informative, clear and directive."
Safety procedures are better explained by shipboard team members who work every day to keep guests safe and happy.
"So, our CFO Shaq is the best person to make safety serious fun," Duffy quipped.
In the "Safety is Serious Fun" video the CFO Shaquille O'Neal presents a nautical-themed "CFO office" concept and guides guests through the safety messages delivered by Carnival crew members who tour the ship's dining, entertainment, and recreation sections catering to 5.2 million guests who sail with the popular cruise line every year.
In the video, Shaq is joined by team members Estevan Velasco-Romero, Katelyn Stillman and AJ Tabaldo.
The video shows their chats and encounters with colleagues and sometimes towel animals too as part of their narrative that ensures guests understand and follow safety policies.
Carnival to expand Galveston based services
Meanwhile, Carnival Cruise, already the largest operator of cruises from the Port of Galveston will add more capacity to the port expanding the number of ships starting from that port to four.
In 2021 Carnival Radiance will join the Galveston-based fleet, per a press release. That will be an obvious gain to Galveston hotels and local tourism. Accordingly, Carnival's Galveston sailings will rise 33 percent and total sailings will touch 235 a year.
The number of guests covered by cruise deals departing from Galveston will also go up substantially and reach 900,000 a year.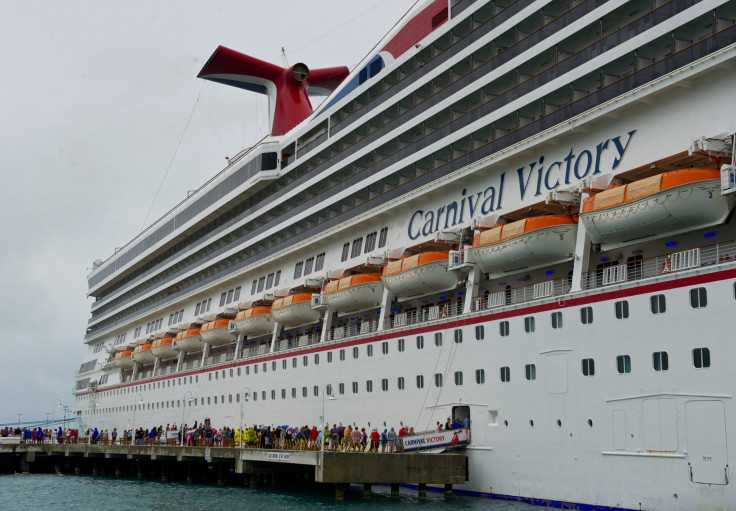 From mid-May, 2021 Carnival Radiance will make Galveston it's home port.
The ship, formerly Carnival Victory, will undergo a $200 million renovation in 2020. The expensive cruise ship makeover, per cruise news, will bring extensive changes in the ship's water park, youth facilities, retail shops, and spa.
Carnival Radiance will adorn a vast number of food and beverage options including Guy's Pig & Anchor, Bar-B-Que Smokehouse from Guy Fieri, Cucina del Capitano restaurant, Bonsai Sushi, RedFrog Pub, and Big Chicken.
The renovated Carnival cruise ship will also step up the ship's capacity beyond 2,758 and attractive Carnival cruise deals would bind the new ship under various travel packages.
© Copyright IBTimes 2023. All rights reserved.