Carole Middleton Gave Up Career For Daughter Kate; Modest Family Background Revisited
Kate Middleton's mom, Carole Middleton, came from a simple family with a modest background.
The Duchess of Cambridge's mom is always present in her life. Middleton can turn to Carole anytime about any matter, especially when it comes to her kids, Prince George, Princess Charlotte and Prince Louis. She has also been praised as the model of discretion when it comes to Middleton's royal duties.
Katie Nicholl wrote in her 2013 book, "Kate: The Future Queen," that Carole's family wasn't wealthy. Their holidays were spent in Britain on the south coast or walking in the countryside.
She wanted to be a flight attendant and was excited about the prospect of jetting around the world. University education wasn't an option for her because her family didn't have enough money. In fact, no one in her family had ever gone on to further their education.
Carole enrolled in a training program with British Airways. At the time, air travel was a novelty and working for a high-profile airline was a feather in Carole's cap. She was slim, pretty and elegant in her tailored blue jacket and skirt, red cravat and smart pillbox hat.
It was at the British Airways where she met Middleton's father, Michael, a flight dispatcher. When they got married and were about to welcome Kate, Carole decided to choose her family over her career.
"She had always wanted to be a mother and shortly after she found out she was pregnant, Carole, a flight attendant for British Airways, decided to leave her job," Nicholl wrote. "Although she loved her career, she knew that globe-trotting, working shifts, and spending days and nights abroad were not conducive to raising a family. So it was with some sadness that she gave up work, as she had dreamed of being a flight attendant since she was a schoolgirl."
Carole delivered Middleton naturally and recovered well. She had an easy and natural birth and took motherhood "amazingly."
In related news, TV producer Daisy Goodwin revealed that she was asked if she wanted to write a drama about Prince Harry and Meghan Markle. However, the royal writer snubbed the Duke and Duchess of Sussex by saying that she preferred to write about Middleton's mom Carole because she "has an extraordinary story."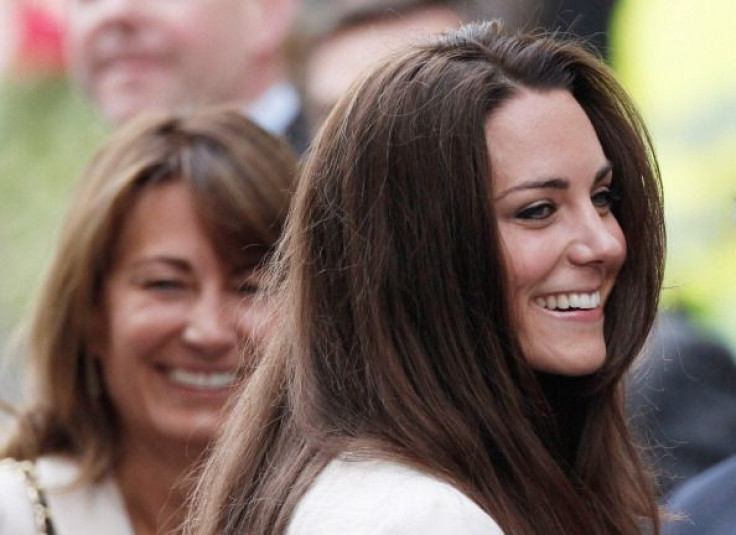 © Copyright IBTimes 2023. All rights reserved.