Caterpillar Cuts 2012 Outlook, Weak Q3 Sales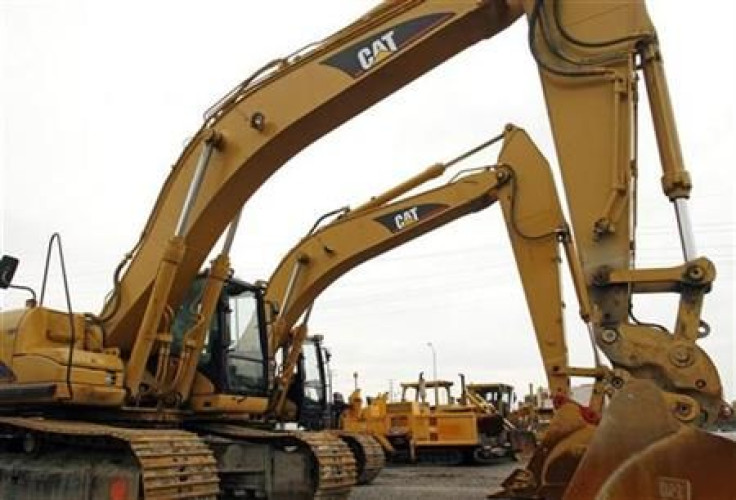 Caterpillar Inc. (NYSE: CAT), the world's largest maker of construction and mining equipment, said Monday the global economy is weaker than previously thought, and lowered its profit and revenue projection for the second time this year.
"As we've moved through the year, we've seen continued economic weakening and uncertainty," Chief Executive Doug Oberhelman said in a statement.
The Peoria, Ill.-based company sees $9 to $9.25 a share in profit on $66 billion in sales for 2012, compared with a July forecast for per-share earnings of about $9.60 on sales of $68 billion to $70 billion.
For 2013, Caterpillar expects sales to be roughly the same as 2012, plus or minus 5 percent. That is the slowest in four years, compared with year-over-year growth of 31 percent in 2010, 41 percent in 2011 and an estimated 13 percent in 2012.
Last month, Caterpillar cut its profit target for 2015 to $12 to $18 a share, from an earlier projection of $15 to $20, and said revenue this year may be around $2 billion lower than forecast.
Still, Caterpillar booked record profit in the third quarter. Net income was $2.54 a share, up from $1.71 a share a year earlier. Analysts had expected Caterpillar to earn $2.22 a share.
Revenue fell short of predictions, though. Sales increased to $16.4 billion from $15.7 billion, less than the $16.77 billion that analysts forecast.
Shares of Caterpillar (NYSE: CAT) fell 0.5 percent to $83.46 in Monday's premarket trading.
© Copyright IBTimes 2023. All rights reserved.