CDC Official, Dr. Kimberly Lindsey, Arrested on Bestiality and Child Molestation Charges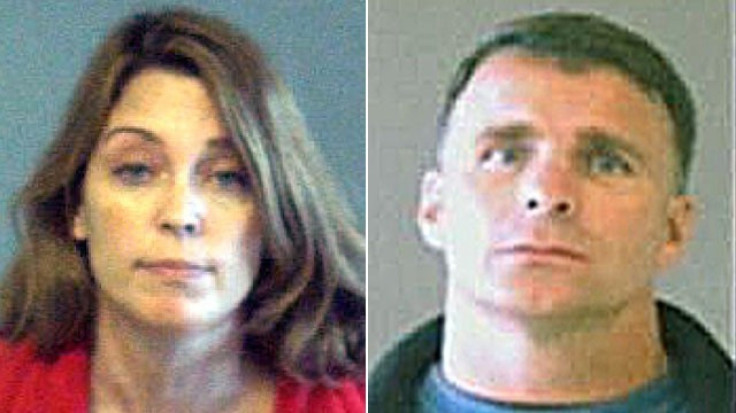 Dr. Kimberly Lindsey, 44, a deputy director at the Centers for Disease Control and Prevention (CDC), was arrested on two charges of child molestation and one charge of bestiality Sunday. Lindsey's live-in boyfriend, Thomas Westerman, 42, was also charged with two counts of child molestation following a six-week investigation.
Detectives were notified by a medical professional in late August of an allegation of the child molestation of a 6-year-old boy, DeKalb County, Ga. police Lt. Pamela Kunz told The Huffington Post.
The molestation allegedly took place between January 2010 and August 2011.
Evidence recovered during the investigation led to the issuance of criminal warrants against the defendants, Kunz added.
According to a warrant issued for her arrest, the pair allowed the boy to spank Lindsey's nude bottom and use an electric sex toy on her. The relationship between the couple and the boy remain unclear, however it seems likely that the couple knew the boy well.
Lindsey was also charged with performing sex acts with two pets, claim police in DeKalb County, who found pictures in her home.
The pair turned themselves in when they learned warrants had been issued for their arrests, investigators told ABC affiliate WSBTV.
Lindsey, a highly regarded scientist in her field, seems an unlikely participant in child molestation and bestiality. She is the Deputy Director for the Laboratory Science Policy and Practice Program Office (LSPPPO) the CDC, according to their website. She previously served as a Senior Health Scientist in the Office of Public Health Preparedness and Response (OPHPR) overseeing $1.5 billion in funds disbursed for emergency response funding. In the past, Lindsey has also worked extensively with bioterrorism prevention and HIV/AIDS prevention. According to her CDC profile, Lindsey has a PHD in immunology and molecular pathogenesis from Emory University and has an undergraduate degree in molecular biology from the University of Central Florida.
CDC spokesman Tom Skinner told CNN that the agency is aware of the Lindsey and Westerman's case but cannot comment on personnel issues.
Westerman was released Tuesday on a $15,000 bond, but Lindsey remains in jail on Tuesday on a $20,000 bond. Lindsey and Westerman are scheduled to have a preliminary hearing on Dec. 1.
FOLLOW MORE IBT NEWS ON THE BELOW CHANNELS