Central African Republic Debuts 'Sango Coin,' To Tokenize Its Mineral Wealth
KEY POINTS
CAR welcomed its own national cryptocurrency called Sango Coin
The crypto is backed by Bitcoin, said CAR finance minister
The country also plans to tokenize its minerals including copper and diamond
The President of the Central African Republic (CAR) introduced Sango Coin as the country's official national cryptocurrency via a virtual event called the "Sango Genesis Event" broadcast Sunday.
In the Sango Genesis Event, Faustin-Archange Touadéra revealed plans to capitalize on the key features of Bitcoin and the blockchain industry. Sango Coin will be the next-generation currency for [the] Central African Republic," Touadéra said in a statement.
He said Sango Coin will present a "gateway to the natural resources of the Central African Republic," doubling down on the plans to tokenize the country's minerals including petroleum, diamonds and copper.
The Central African Republic, one of the most underdeveloped countries in the world, plans to develop a crypto-based economy driven by private investment and turn the CAR into a digital economic hub, which will also include a "crypto island" on the Oubangui River, the largest right-bank tributary of the Congo River in Central Africa.
The finance minister of CAR confirmed that Sango Coin will be backed by Bitcoin but the nature of this backing is unknown.
The Central American Republic also wants to use blockchain technology to improve the architecture and digitize its land registry system under the Sango initiative.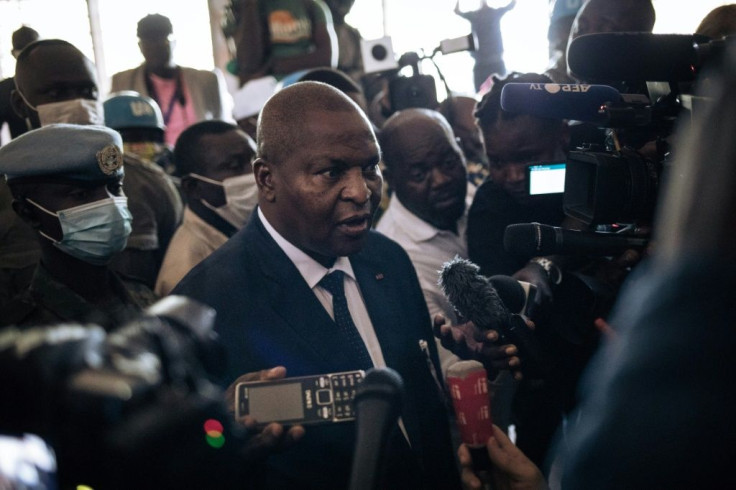 © Copyright IBTimes 2022. All rights reserved.
FOLLOW MORE IBT NEWS ON THE BELOW CHANNELS