CEO Q&A: NetSuite's Zach Nelson Dishes On The Cloud, Security, China's Potential And Tech Bubbles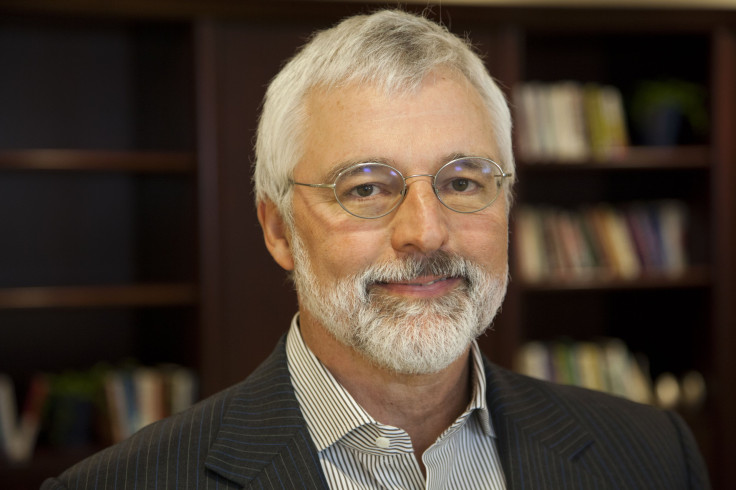 NetSuite Inc. CEO Zach Nelson has authored one of the most compelling growth stories in recent Silicon Valley history. His company, which sells business software through the cloud, has seen sales grow at more than 27 percent annually since 2009, while its share price (NYSE:N) has appreciated 585 percent during the past half a decade. (By contrast, Apple Inc.'s share price has grown a mere 300 percent over the same period.)
San Mateo, Calif.-based NetSuite's growth has been helped by a series of high-profile customer wins. GoPro, Roku, Siemens and baseball's Oakland Athletics are among the organizations using the company's software, which helps enterprises track finances, manage inventory and supply chains, and maintain customer relationships.
International Business Times' technology, media & culture editor Michael Learmonth and deputy technology editor Paul McDougall recently caught up with Nelson to get his thoughts on a range of issues that will impact the tech industry, as well as the broader economy, in the years ahead.
International Business Times: The cloud, broadly defined, is an arrangement where businesses rely on third parties to host their software and information in remote data centers. It's a booming market, so what's behind the rush to put everything in the cloud?
Zach Nelson: What's causing the migration to the cloud is changing customer expectations. Companies have all this legacy [outdated technology], and there's all these upstarts taking their market share because they can't execute next-generation strategies.
IBTimes: So legacy players need the cloud to stay competitive, got it. Give us an example of one of these "upstarts" that have used the cloud to support growth.
Nelson: GoPro has been a great example for us. They started as two guys in Half Moon Bay [California], and now they're a billion-dollar company running everything on NetSuite. Our platform can scale from two to two million.
IBTimes: But you've got plenty of competition from the likes of SAP, Oracle and Microsoft.
Nelson: There are plenty of companies who claim to be in the cloud who aren't really fully in the cloud.
IBTimes: How does the cloud change the dynamics of selling software?
Nelson: In the past, if SAP won an account, they won it for 20 years. If you win the cloud, this is much longer. Any application where you have to move data, it's never easy to switch.
IBTimes: What about your Microsoft, have you seen much difference since Satya Nadella succeeded Steve Ballmer as CEO?
Nelson: Ballmer was about devices and services, and the first thing Satya did when he came in was restore the emphasis on software. That alone is helping the company. Satya has them focused a lot more on what is critical to their success: Office 365 and Windows 10, for example, and he's more willing to create partnerships around those products.
IBTimes: NetSuite is one of the industry's few stand-alone cloud players, along with others like Salesforce and Workday. At some point, does it make sense for NetSuite to be acquired?
Nelson: As a public company, we could be acquired, but we spend almost no time thinking about that. We think about what our strategy needs to be to become an enormous company.
IBTimes: What about your own acquisition strategy?
Nelson: Our acquisitions have been around extending our domain knowledge to specific verticals.
IBTimes: NetSuite helps enable something called omnichannel commerce. What's that about?
Nelson: It's the future of retail. Apple changed everyone's expectation of retail. They recognized that to do in-store what you do online or in call centers you have to have a common back end. Having that is now table stakes.
IBTimes: The Nasdaq is back to the highs last seen in the dot-com era. Have we entered a new tech bubble?
Nelson: The world has changed a lot since 2001. Some of these companies are aggregating a billion people on their apps. That's a big deal.
IBTimes: Speaking of a billion people, China is the world's next big growth market. What's your strategy there?
Nelson: We're selling largely to multinationals doing business in China. It takes a while to get established, as you have to do partnerships. We call our market opportunity in North America the Fortune 5 million. It's the Fortune 50 million in China. It's just that much of a larger scale, but it takes an enormous amount of investment.
IBTimes: Almost every week, we hear about a data breach exposing personal information on millions of customers. Do security issues threaten to derail the cloud?
Nelson: There's less resistance to the cloud for security reasons than when we started in 1998. In many cases, particularly with small businesses, the data is going to be a million times more secure with NetSuite because they don't have the resources to secure it and back it up. We have entire groups where all they do is focus on security.
IBTimes: Thank you for your time, Zach, it's been an interesting discussion.
Nelson: Thank you.
FOR FREE to continue reading
✔️ Unlock the full content of International Business Times UK for free
offer available for a limited time only
✔️ Easily manage your Newsletters subscriptions and save your favourite articles
✔️ No payment method required
Already have an account?
Log in
© Copyright IBTimes 2023. All rights reserved.