CES 2021: Rise Gardens' Personal Garden Gives Anyone A Green Thumb
KEY POINTS
The Rise Gardens Personal Garden makes growing your own vegetables easier than ever
The Personal Garden features Amazon Alexa integration
Rise Gardens also revealed new add-ons for their products at CES 2021
Food is integral to survival, and 2020 taught us that supply lines can be easily disrupted. However, food can easily be grown at home, especially with Rise Gardens' new line-up of products that was just announced at CES 2021. The highlight of the announcement is the addition of Amazon Alexa support, so even the most novice gardener can get a green thumb in no time.
Rise Gardens was selected to join in the Amazon Alexa Fund to help create new uses for Amazon's digital personal assistant. The result of that initiative is an upcoming Alexa skill that will help gardeners grow and maintain plants with their Rise Gardens hydroponic systems. The Alexa integration will allow users to control the lights and pumps of the garden. For new users, Alexa will also provide tips and advice for growing plants.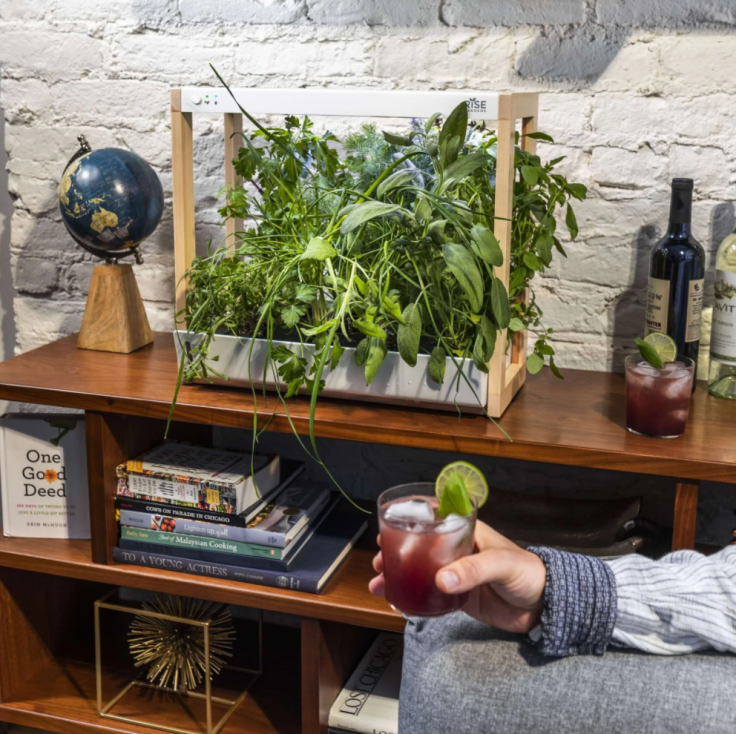 Alongside the Amazon Alexa integration, Rise Gardens has also revealed the compact Personal Garden. The Personal Garden allows for the growth of four large plants, eight medium plants, or twelve small plants. Large plants include peppers, tomatoes, chard, and other vegetables. Examples of medium plants include herbs and flowers, while small plants include chives, beets, radishes, and microgreens.
The Personal Garden is designed to be more compact than Rise Gardens' other offerings and should be able to fit on top of a counter. By comparison, the other hydroponic garden set-ups from Rise Gardens are about the size of a side table, and can be even bigger than that with additional add-ons.
To make things even easier for those who aren't experienced gardeners, Rise Gardens released an app that is compatible with the Personal Garden. This app helps keep track of plant growth, provides reminders for watering times, and helps ensure that your plants stay alive and healthy for as long as possible.
The Rise Gardens Personal Garden is available right now on the Rise Gardens website for $279.
Other CES announcements from Rise Gardens include add-ons for the company's garden tools. These include a trellis kit and a stand kit. Both kits are perfect for growing vegetables that need a little more room to spread out, like tomato plants and eggplants. A microgreen tray is also available.
If you're looking for a new way to bring food to the table, the Personal Garden seems like an easy way to do it. Thanks to the Amazon Alexa integration, it sounds like even complete gardening novices shouldn't have to worry too hard about watering, light cycles, and more.
© Copyright IBTimes 2023. All rights reserved.