CES 2021: ROG XG Mobile Turns Flow X13 Laptop In A Powerhouse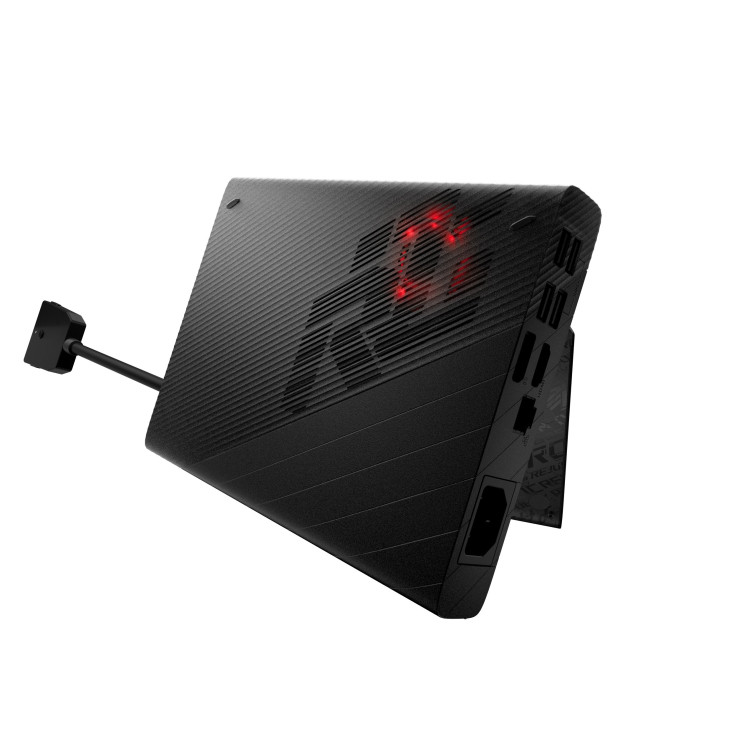 KEY POINTS
The Republic of Gamers Flow X13 laptop can be used in a variety of ways
The ROG XG Mobile external GPU can pack upto an Nvidia RTX 3080 inside, greatly boosting performance
Both the Flow X13 and XG Mobile are lightweight and easy to transport
Gaming laptops are becoming more powerful and more portable, but in general, the more powerful a laptop is, the lower its portability. Republic of Gamers, or ROG for short, is looking to change this with the ROG Flow X13 and its companion the ROG XG Mobile External GPU.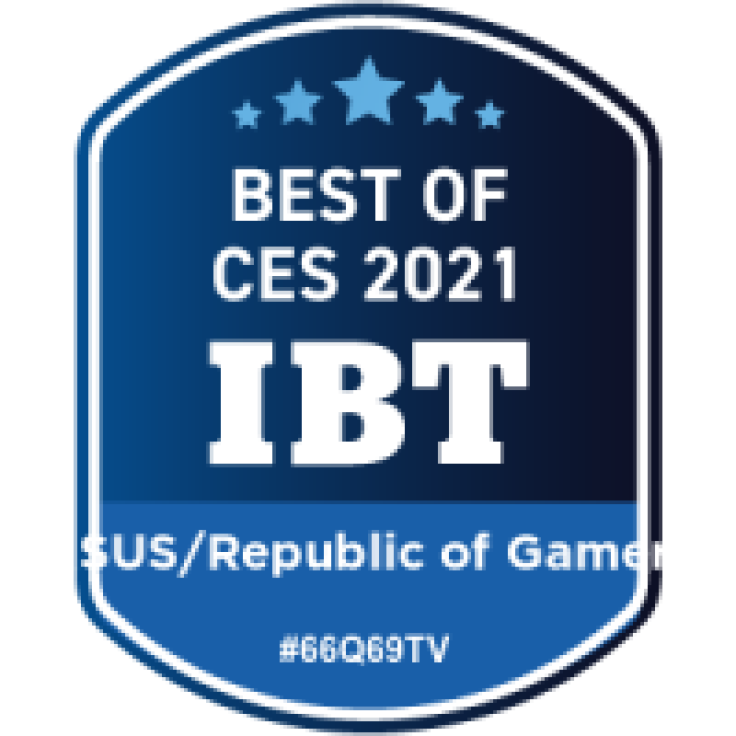 By itself, the ROG Flow X13 is a pretty impressive piece of equipment. The highlight is the Flow X13's screen, which can be used like a traditional laptop or can be positioned for drawing, gaming or whatever else you would like to do. The screen can even lie flat, creating something similar to a tablet. The laptop is also super thin and lightweight, as it is 15.8mm thick and just under three pounds.

The Flow X13 only has a GTX 1650 GPU already installed, but the laptop can be paired with ROG's XG Mobile external GPU to provide a massive performance boost for gaming, video editing, or other intensive work. This external GPU comes in a variety of different options, but at its highest end is equipped with an Nvidia RTX 3080, one of the beefiest GPUs available right now.
All that extra power is meaningless if you have no way to enjoy it, so the Flow X13 comes packed with a 120Hz full HD display. This allows gamers to boost their games to 120 frames per second. If that wasn't enough, there is an optional 4K ultra HD screen that can be installed instead. This will really highlight the ray-tracing capabilities of the RTX 3080. Regardless of which screen is picked, ROG's Adaptive-Sync technology synchronizes the screen's refresh rate with the GPU's frame rate to reduce lag and create a smoother gameplay experience.
Surprisingly, the XG Mobile isn't that large or heavy either. The whole external unit is around 2.2 pounds and around six inches tall by eight inches wide. Even more impressive, the XG Mobile has a built-in power supply that is not only strong enough to keep the graphics card running, it can even power the Flow X13 as well. This means if you pair the Flow X13 with the XG Mobile you'll only need one power brick to carry around instead of two.
This setup seems perfect for the gamer that also needs to use their laptop for other purposes. The XG Mobile can stay behind when taking the laptop around a college campus or to and from work, and can be used when people are back home and ready to game. Of course, seeing as how the XG Mobile isn't that big to begin with, taking it with you isn't that much of a hassle either.
The ROG Flow X13 and Flow X13/XG Mobile bundles are now available for pre-order from ROG and ASUS. The bundles start at $2,999.99.
© Copyright IBTimes 2022. All rights reserved.
FOLLOW MORE IBT NEWS ON THE BELOW CHANNELS