CES Vegas: China's ZTE Winning US Hearts, Wallets With 'Affordable Premium' Smartphones Like The Grand X Max +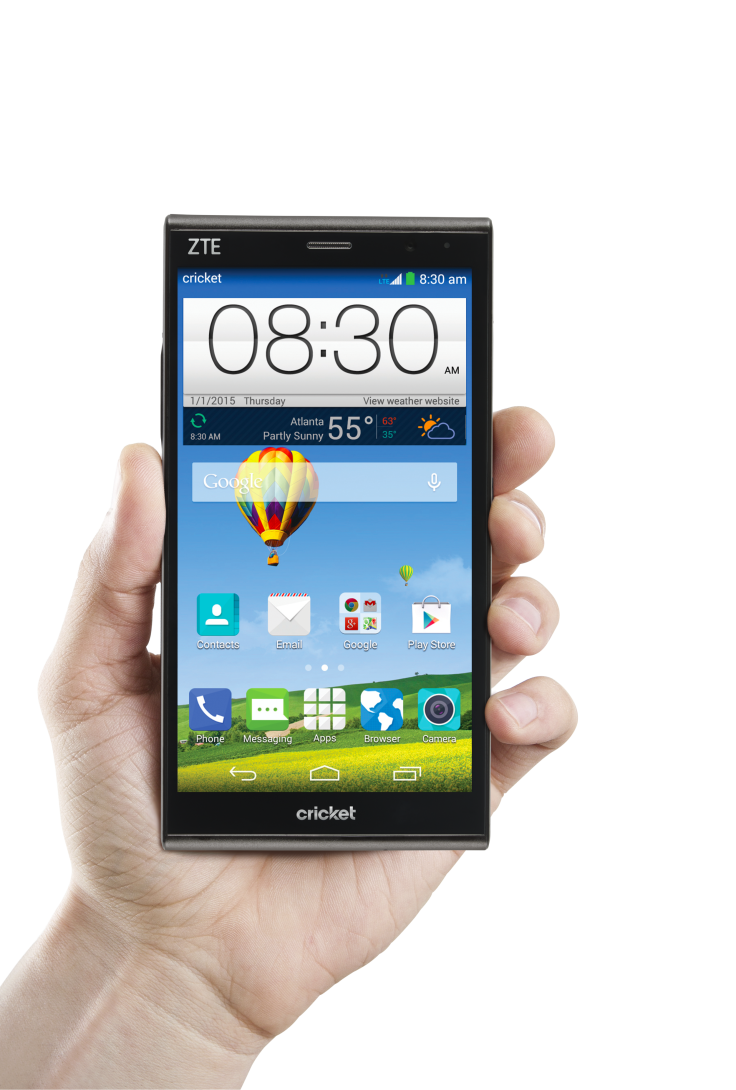 LAS VEGAS -- China-based smartphone maker ZTE, which has a large presence at the 2015 International CES, says its smartphones offer all the bells and whistles of its higher-end competitors at about one third of the price.
Amid players like Samsung and Apple and their $600-plus premium smartphones, ZTE thrives in what it calls the "affordable premium" niche. Its latest device, the Grand X Max +, exclusive to the prepaid carrier Cricket, costs $199 and sells without a contract.
The device features a 6-inch HD display, a Qualcomm Snapdragon 400 chip, a 13-mexapixel rear camera and 5-megapixel front camera. It's also got 16GB of internal storage and a 3,200mAh battery. Those specs rival many devices on the market, but ZTE maintains that price is the biggest draw. "Typically, a consumer will be paying three times as much for the same value," said Andrew Elliott, senior director of strategic marketing for ZTE USA.
ZTE has established itself in the prepaid market, currently claiming a 20 percent share. That makes it the second-largest prepaid manufacturer operating in the U.S. The company makes up 7.9 percent of the overall U.S. smartphone market and is the fourth-largest manufacturer. ZTE currently has 68 devices available in the country and has seen success launching other prepaid phones through a single carrier, such as the ZTE ZMax for T-Mobile.
"Not so many companies can support 68 devices at the same time in one market," ZTE USA CEO Lixin Cheng said. "We can do it because we have something others don't have, so we will be able to manage so many products in our portfolio, while we can be very efficient in terms of supply share, and also quality and focus."
The company says part of its success comes from paying close attention to what people say they want. The ZTE Grand X Max + emerged from consumer research. "We think it's a game-changer, simply because based on some of the research we've gotten, through introducing other products, we've gotten consumer feedback that says they favor the larger screen," Elliott said "It's been natural for us to take that into consideration."
Surveys have indicated 63 percent of consumers favor a larger screen for smartphones, which Apple took note of in launching the iPhone 6 and iPhone 6 Plus. Then there's the Nexus 6 by Google and Motorola. The Nexus 6 sells for $649 off contract, considerably more than Google's older Nexus devices, which were priced around $300. In contrast to ZTE, Google has said its implementation of premium features justifies the higher price tag.
But ZTE does not see itself competing in the high end.
"We will continue to execute ourselves as affordable premium," Cheng said.
© Copyright IBTimes 2023. All rights reserved.