CES Vegas: Don't Know Hisense, ZTE, TCL? You Soon Will As China's 'Unknowns' Plan Assault On US TV, Smartphone Markets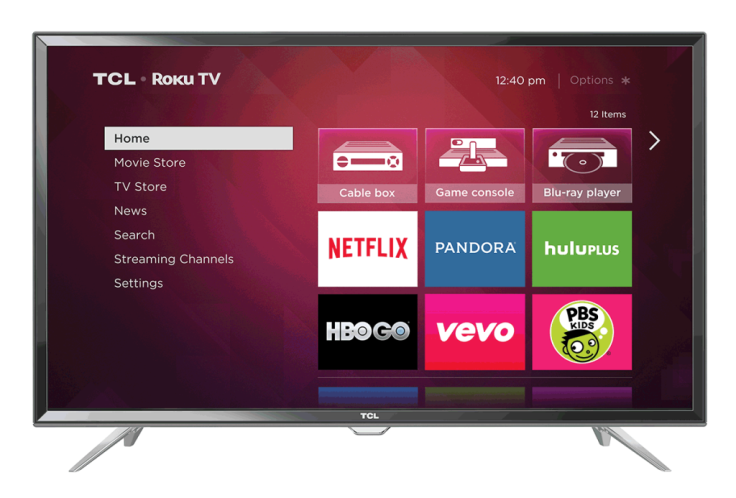 LAS VEGAS -- At this year's International Consumer Electronics Show, no Chinese electronics company has stolen the show with a revolutionary smartphone or a must-have TV. But once again, many of the top brands China has to offer -- ZTE, Hisense, Lenovo and others -- are here, with enormous booths and glitzy press conferences that are all part of a deliberate campaign to build brand awareness with Americans in hopes of eventually dominating the U.S. market.
The road won't be easy. China's up-and-comers will not only have to tackle domestic giants like Apple and Google but also unseat South Korean stalwarts like Samsung and LG, which have a big head start.
Chinese companies come to CES annually and announce products that end up flopping stateside, as many American consumers are unfamiliar with brands like Huawei and TCL, or are simply mistrustful of electronics from China, which has been accused of using tech to spy on Western rivals.
But that's starting to change. By coming year after year like swallows to an oversold, overcrowded Capistrano and showing off high-quality, low-cost products while striking partnerships with well-known U.S. brands, these Chinese companies are putting in the effort that they hope will one day have them mentioned alongside global players like Apple, Samsung and LG.
"They still have their huge booths, they made their announcements, and they're slowly starting to chip away at a mature market," said Jefferson Wang, a senior partner at IBB Consulting, which specializes in helping foreign brands penetrate the U.S. "Soon enough, as people start to take their eyes off the ball, these guys can slip in with quality products at a price point that makes sense to the consumer."
Partnerships Pay Off
For some Chinese brands, the efforts are paying off. ZTE, for instance, has long partnered with domestic carriers, making generic, low-cost smartphones. That has helped ZTE build relationships with the four major U.S. carriers and, as a result, it now has 68 devices in the U.S. that are being used by 20 million American consumers — whether they know it or not.
Since 2013, ZTE has also been building brand awareness by becoming the official smartphone of the Houston Rockets, a team that has catered to Asian Americans and Chinese consumers since the days Yao Ming towered above the NBA. That marketing has been so successful that ZTE decided to replicate it by partnering with the Golden State Warriors and the New York Knicks.
ZTE's next goal is to take the top spot in the U.S. prepaid phone market, announcing on Monday the no-contract $199.99 Grand X Max+ smartphone, that will go on sale through Cricket Wireless on Friday. The device features top-of-the-line specs, including a 6-inch HD screen and a 13-megapixel camera, at a price that's less than one-third of a 16-gigabyte iPhone 6. ZTE hopes the Grand X Max+ can help it overtake Samsung, the current king of U.S. prepaid phones.
"The overarching strategy for us at CES is to continue to build a stronger association around who ZTE is as a company and the kinds of products we're capable of delivering to the marketplace," said Andrew Elliott, senior director of strategic marketing for ZTE USA. "We want to build on that on a continual basis to help build up the consumer-facing engagement that we want to ultimately get to."
Others looking to replicate ZTE's efforts are Hisense and TCL, both best known for their TVs. Last year, they teamed up with Roku, the American maker of video-streaming devices, to sell Roku TVs. The sets come with Roku's software built in, giving users access to hundreds of apps and services they already know, including Netflix, Hulu Plus and HBO GO.
TCL, at least, appears to be happy with the results, announcing Monday that it will release another 12 new Roku TVs this year and that it has also begun developing the first 4K Ultra HD Roku TV.
Racing To Build Share
Meanwhile, Hisense is emulating ZTE, on Monday announcing a partnership with the Atlanta Motor Speedway to become the title sponsor for the Feb. 28, 2015, NASCAR XFinity Series race. It's an effort by Hisense to get its name in front of millions of stock car fans. "NASCAR is one of the country's largest sports with brand-loyal fans," said Lan Lin, executive vice president of Hisense, in a statement. "We are very excited about this important step toward establishing the Hisense brand in the U.S."
Lenovo, meanwhile, has been buying its way into the U.S. for about a decade now. In 2005, the Beijing firm purchased the ThinkPad laptop brand from IBM, and late last year it closed its $2.91 billion acquisition of Motorola Mobility from Google. These efforts -- American acquisitions, sponsorships and partnerships -- are exactly what Chinese brands need to do if they ever hope to become real players among U.S. consumers, said Wang of IBB Consulting.
"When you come into a new market and you have no brand awareness, it's hard to get people to take a chance on you, especially when it comes to consumer electronics that cost a good amount of money," Wang said. "So partnering with a known entity or partnering with companies for awareness, distribution, for marketing, and doing that from a co-branding perspective is actually a really good strategy."
Chinese brands have lots of growth potential without the U.S., where there are "only" 300 million consumers compared to more than a billion potential customers in the People's Republic. But if these companies want to become global consumer electronic brands, they have to become legitimate players stateside if only to access the latest technology.
For example, high-speed LTE, a staple of American wireless networks for some years now, has barely begun to roll out in China. ZTE credits its presence in the U.S. for easing its rollout of LTE-capable devices back home. Chinese brands come here "to get an exposure to that, to get their engineers used to demanding requirements, to get their engineers used to creating products that have to pass quality standards that are starting to double each year, which is absolutely important from a global perspective," Wang said.
It might be a while before you start to notice Chinese smartphones and TVs on the shelves at Best Buy or scan Amazon.com, but don't be surprised if you end up buying a product from one of these brands in the near future. They've got their eye on you.
FOR FREE to continue reading
✔️ Unlock the full content of International Business Times UK for free
offer available for a limited time only
✔️ Easily manage your Newsletters subscriptions and save your favourite articles
✔️ No payment method required
Already have an account? Log in
© Copyright IBTimes 2023. All rights reserved.