Chad Johnson (Ochocinco) Arrested And Charged After Allegedly Head-Butting New Wife Evelyn Lozado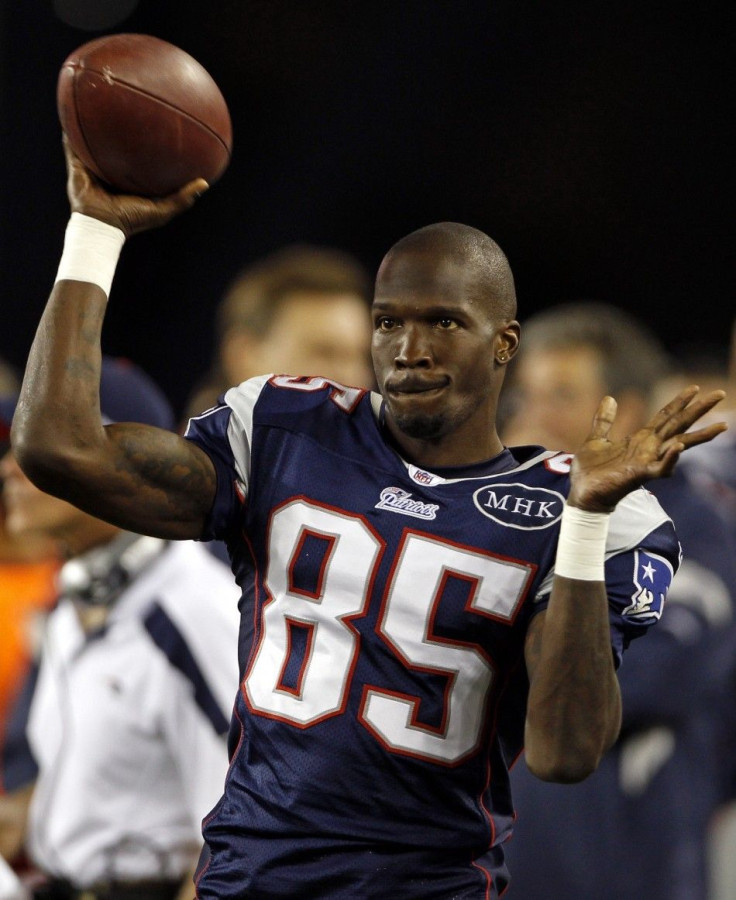 Miami Dolphins wide receiver Chad Johnson (formerly Ochocinco), 34, was arrested in Davie, Fla., Saturday night on a misdemeanor charge of domestic battery, according to multiple media reports.
The 6-foot-1-inch, 192-pound football player allegedly head-butted his new reality-television starlet wife, Evelyn Lozado, during a heated argument over a box of condoms, the Miami Herald reported.
When police responded to the domestic-disturbance call, they were given conflicting accounts, according to the Davie Police Department arrest form, hosted by GossipExtra. Lozado claimed Johnson was the aggressor, Johnson claimed Lozado was the aggressor.
According to Davie police officer Christopher Epps, Lozado suffered "a laceration on the center of her forehead approximately 3'' in length."
As a result, Epps wrote on the arrest form: "Based off the statements given to me, [redacted] injuries and my observations, I placed Johnson under arrest charging him with Simple Battery Domestic."
Also according to the police report, Johnson was heard screaming after the alleged head-butting: "I don't give a [expletive deleted]! I don't give a [expletive deleted] about my career!"
Lozado was treated at a nearby hospital, and Johnson spent the night in jail.
Johnson faced Broward County Court Judge Ian Richards Sunday morning, when the couple was ordered to avoid contact with each other, according to ABC News. Johnson was subsequently released, with bail set at $2,500.
Lozado has a history of violence. There is even an online petition that was created for the purpose of boycotting her reality-television shows, the existing "Basketball Wives" and the planned "Ev And Ocho."
Lozado has had her fair share of altercations with her female co-stars on "Basketball Wives."
Johnson and Lozado tied the knot just last month, and they live-tweeted the entire ceremony. And, of course, Johnson took a page right out of narcissist's guide to narcissism in doing so.
"I don't recall sending the butterflies in my stomach an invite ... and why am I shaking like I'm in Alaska," Johnson tweeted before walking down the aisle. "What if @EvelynLozada is a runaway bride when I get out there and I'm stuck looking good all by myself ... did I mention looking good?"
© Copyright IBTimes 2023. All rights reserved.