Channing Tatum Wife Jenna Dewan-Tatum Talks Family Plans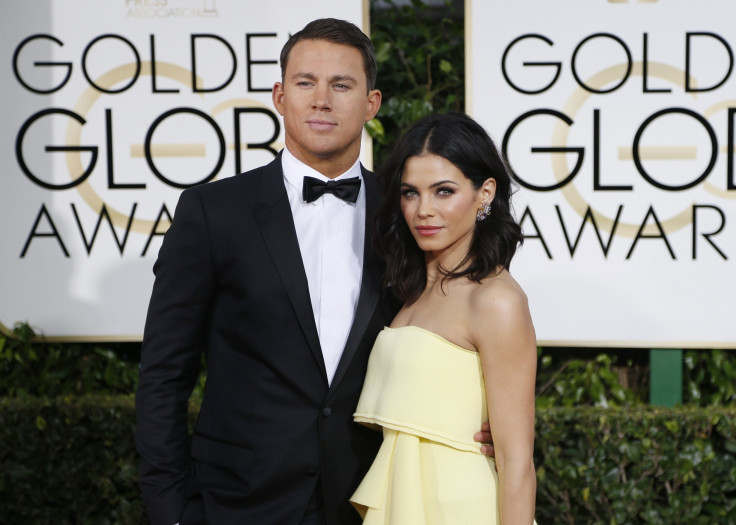 Channing Tatum's other half, Jenna Dewan-Tatum, disclosed the couple's plans to have more children.
The "Step Up" actress spoke to E!News Saturday, August 1, while attending the 5th annual Celebration of Dance Gala with her husband at the Club Nokia in Los Angeles. When asked about having more children, Dewan-Tatum replied, "Yeah, yeah! I don't know when, but we definitely want to."
The 34-year-old star also described Tatum as an "amazing father" and gushed how much she adores their daughter, Everly. "I love our daughter so much, she is literally the light of my life," said Dewan-Tatum. "I am with her all the time. It is the source in everything that life is about to me."
The proud mother said Everly is -- not surprisingly -- an enthusiastic dancer. Dewan-Tatum described how the toddler already has "a good ten dance moves she does over and over." Apparently, the precocious young tot is currently a fan of Ed Sheeran's "Thinking Out Loud" video and reportedly tries her best to emulate the moves in the music clip. The actress even recounted how her daughter would say "Mommy, Mommy slow dance," after which the two-year old would bring her arms up and sway as the characters do in the music video. "She definitely loves it," said Dewan-Tatum.
While Dewan-Tatum is enamored over her daughter's antics, the "Magic Mike XXL" actor initially found fatherhood "scary" but now cherishes the role, and told Vanity Fair how much he loves being a dad. In the magazine's August issue, Tatum explained how children are like "little mirrors running around." He added, "They show you things about yourself you wouldn't pay attention to before. Jenna says it all the time: 'Oh, my God, that is so you right there.' But I don't know if I'm good at it." Tatum also described his wife as a "super mom" and likened her to a "warrior," particularly after she gave birth to their daughter in 2013.
The couple met during the filming of "Step Up" in 2005.
You may email your feedback or comment on the article at prewchatterly@gmail.com.
© Copyright IBTimes 2023. All rights reserved.