Charles 'Bubba' Smith, Hightower in 'Police Academy,' Dies at 66 (PHOTOS)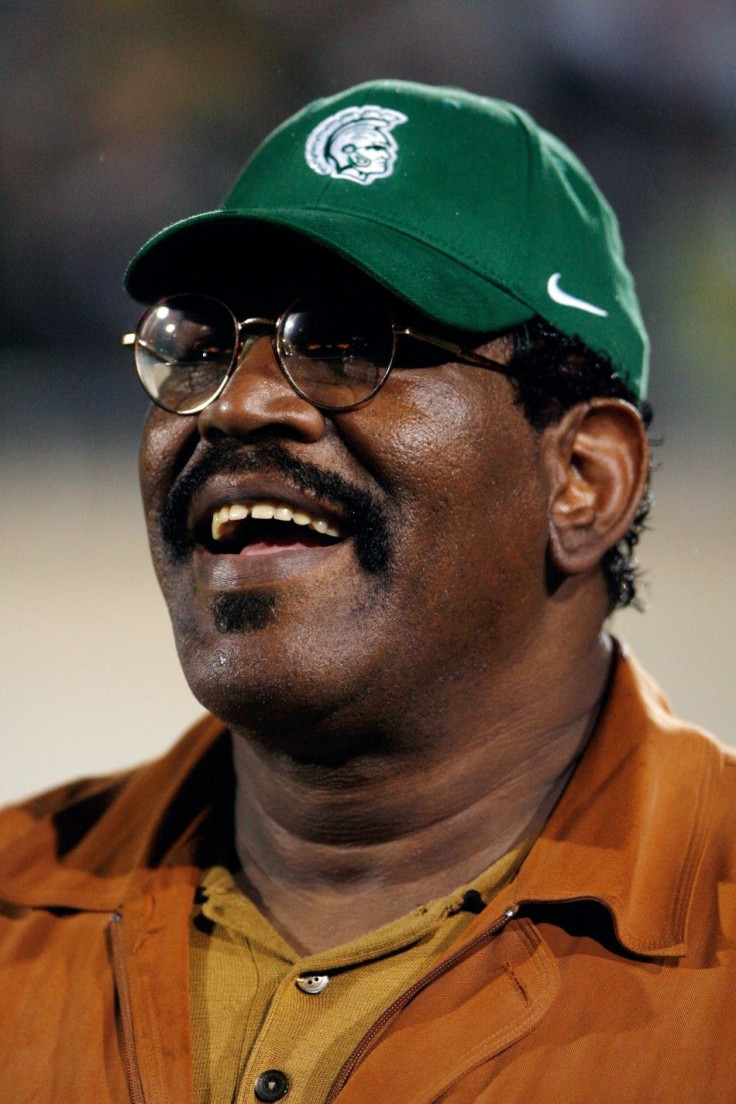 Charles "Bubba" Smith, a 66-year-old actor who was well known for his performance in the 1984 comedy "Police Academy," was found dead at home in L.A. on Wednesday.
The cause of his death was not determined yet, but the Los Angeles County coroner's office stated, "there is no indication of anything other than natural death."
Charles Aaron Smith was born Feb. 28, 1945, his mother a teacher and his father a school football coach.
The 6-foot-7 inch, 280-pound Texas native was the No.1 NFL draft pick from Michigan State University. He made his name on the field as a fearsome defensive player and also earned a bachelor's degree in sociology.
He joined the Baltimore Colts in 1967, playing five seasons there. He was part of the upset loss to the New York Jets in Super Bowl III and a victory over the Dallas Cowboys in Super Bowl V. He spent two seasons with the Oakland Raiders and two more with the Houston Oilers before a knee injury ended his career in 1976.
Later he turned to acting in movies and TV and became famous for his role in "Police Academy."
Hightower, the role Bubba played in the movie, became a regular character in the comedy franchise. Known for his gentle nature and physical strength, Hightower was lifting cars or wrestling alligators in the pursuit of bad guys.
He also appeared in a number of TV series, including "Half-Nelson," "Blue Thunder" and "Good Times."
Former Michigan State teammate Gene Washington told the Detroit Free Press that Smith was a larger-than- life figure. "Nothing surprised you with Bubba," he said.
© Copyright IBTimes 2023. All rights reserved.