Charli D'Amelio Calls Joining 'DWTS' A 'Full Circle Moment': 'Just Makes Me Really Happy'
Charli D'Amelio is really excited about her stint on "Dancing With The Stars" (DWTS).
"You know, dance wasn't something that I found fun anymore," Charli revealed on People's "Every Day" podcast Wednesday. "It was something that was more just, I did to do it and, you know, it was over when it was over and I didn't look forward to it anymore. And I think with 'Dancing With the Stars' every week, it's like, you know, I'm hearing from other people that I finally look like I'm having fun."
Charli, who started competing in the show's 31st season, which premiered on Sept. 20, said appearing in DWTS helped her regain her enthusiasm for dance she "kind of lost" as the 18-year-old and her sister, 21-year-old Dixie, became TikTok sensations.
"I look happy and I'm feeling, kind of, those same things that I used to feel when I was younger, dancing, that I kind of lost and thought that I wouldn't find again. Just because it had been so long without being that excited for the performance. To be able to do that again is really a full circle moment for me and just makes me really happy," she explained.
Charli and her partner, Mark Ballas, earned the highest score on the show's premiere night for their cha-cha performance in the remix of Megan Thee Stallion's "Savage."
Meanwhile, Monday's episode 2 showed a tie between Charli, Gabby Windey and Wayne Brady on the top spot, but actor Jason Lewis was sent home after judges called him out for counting out loud while on the dance routine and for sloppy footwork. Also, during the show, supermodel and show host Tyra Banks made a comment about Charli that did not sit well with the TikTok star's fans.
"I said for one of the most famous teenagers in the entire world, she is so sweet, so humble. There's a sweetness...I thought you were going to be like 'What's up, Tyra? I'm a Tiktok star.' No! You are so sweet and humble, it's beautiful," Banks said in the show.
One Twitter user commented, "i want to talk with tyra banks about why she said on live television that she thought charli was going to be a stuck up TikTok influencer."
Another commenter slammed Tyra for praising Charli's "beautiful" neck, and tweeted, "What is with these uncomfy comments from Tyra tonight?! Now she's discussing Charli's neck."
Charli and Dixie also star in the Hulu reality series "The D'Amelio Show" whose season 2 premiered Wednesday.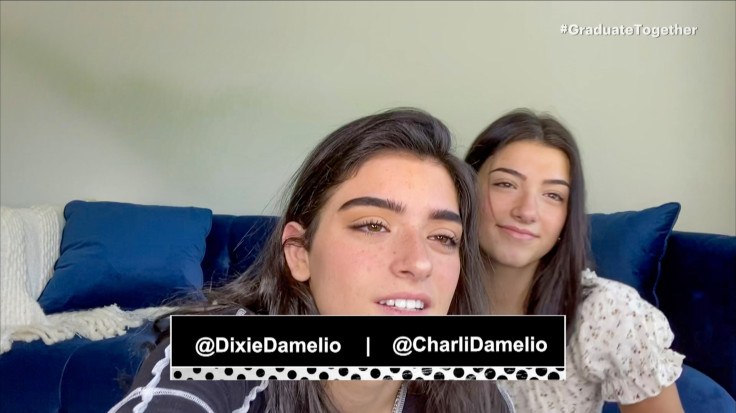 © Copyright IBTimes 2022. All rights reserved.
FOLLOW MORE IBT NEWS ON THE BELOW CHANNELS