Charlie Puth Talks Music, Sex And How He Lost His Virginity To A Fan
KEY POINTS
Charlie Puth opened up about music and sex in a new interview, including the reason why he can't listen to it while doing the deed
The "Light Switch" singer also revealed that he lost his virginity at 21 to a fan
Puth said actively posting content on TikTok has "humbled" him
Charlie Puth is getting candid about his sex life and the role it plays in his music creation.
The 30-year-old singer-songwriter revealed many of his sexual truths in a new interview with Bustle, sharing that for him, sex and music are intertwined.
But while he associates music with sexuality, Puth admitted that he can't actually listen to any while doing the deed.
"This is a really weird sentence, but if you took the instrumental only of my music, I want people to almost get turned on by the frequency," the Grammy winner explained, before adding: "I will analyze the music playing in the background, and I'll start to see the music notes in my head, and I will not be able to get hard."
Puth also revealed that the first song he masturbated to was "This Love" by Maroon 5. "Now I'm good friends with Adam Levine," he said. "[I told him] and he was like, 'That's really weird.'"
Sharing more about his early exploits, the "We Don't Talk Anymore" singer said that he lost his virginity at 21 to a fan who had seen him perform at a small concert in Boston.
"This girl came up to me and was, like, 'Can you sign my chest?' I was, like, 'I feel like a rock star.' I never saw her again," the artist recalled. "She was lovely, but it makes me sad sometimes because I wish the older version of me was like, 'Hey, you might want to just make this like a little more memorable.'"
He went on to discuss TikTok, where he has been sharing shirtless photos and dirty jokes for his 16.6 million followers throughout the pandemic.
"Charlie Puth is so incredibly horny on TikTok, if someone doesn't f--k him soon I fear the worst," comedian Sarah Schauer tweeted in August 2021 of the singer's content on the platform.
When the tweet was read to him during his interview, Puth laughed, before sharing that "it made me think, 'Wow, people really do understand me.' I'm really horny. I think to be a creative, you have to be a little bit."
In addition to his racy content, Puth also gives his followers an inside look at how he makes his music, including taking them behind the scenes of "Light Switch," a song off his third studio album, "Charlie."
According to the artist, his time on TikTok quickly "humbled" him at a point in his life where he was taking himself too seriously.
"Some videos wouldn't do as well as other videos, and some songs wouldn't be received as well as some other songs," he said. "I got that information in real time. It wasn't, 'Oh, well, I have 16 million followers so I'm great no matter what.'"
Puth is set to release his self-titled third album later this year. He described it as the first album in which he has "complete confidence."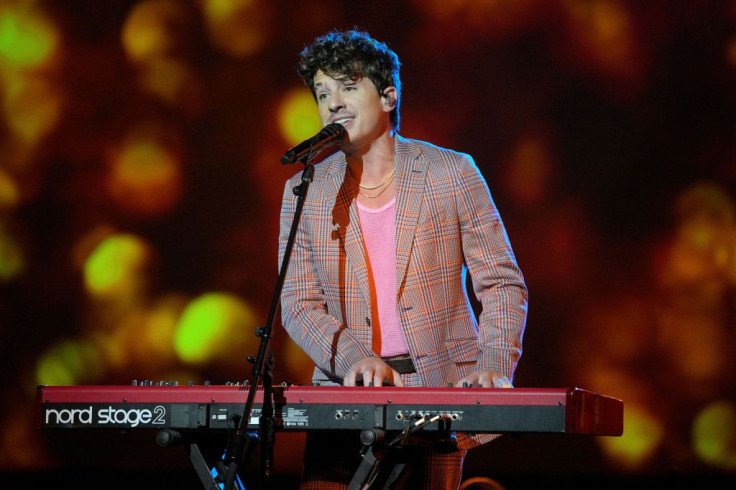 © Copyright IBTimes 2023. All rights reserved.
FOLLOW MORE IBT NEWS ON THE BELOW CHANNELS