Charlize Theron Not Dating 'Modern Family' Star, Who Did Eric Stonestreet Bring As His Date To The 2012 Emmys?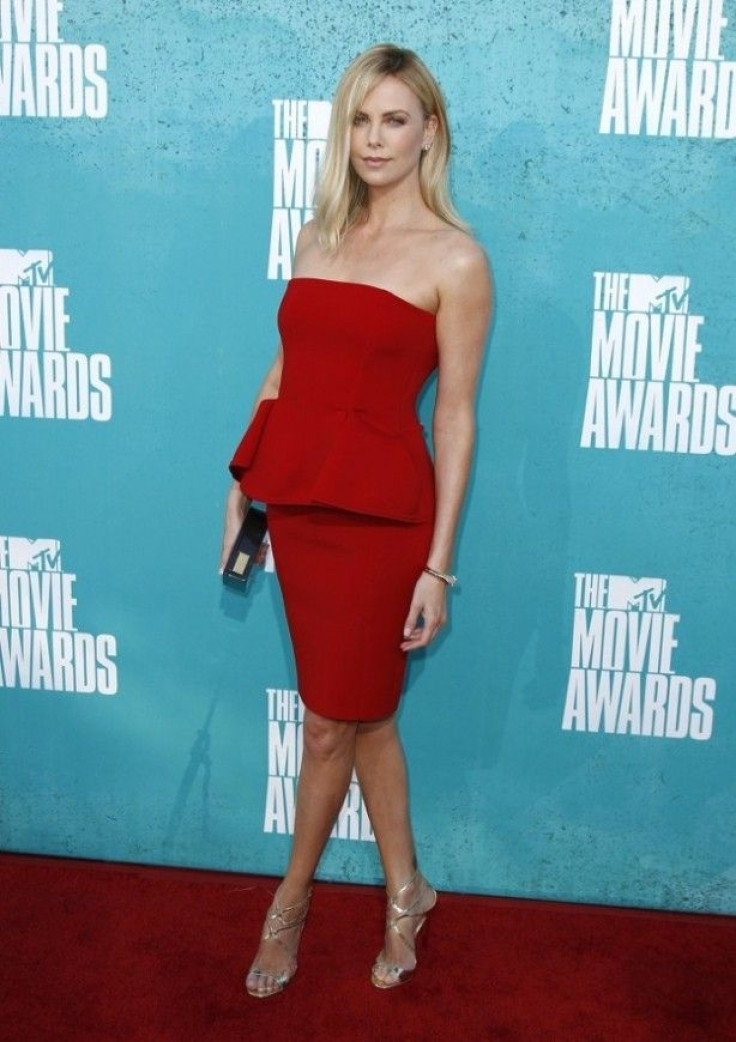 All eyes were on "Modern Family" star Eric Stonestreet when he arrived at the 2012 Emmys. The focus on the actor was not due to the Emmy nominations that the show raked in or what he'd be wearing ... but who he'd be bringing as his date.
Over the weekend the Daily Mail reported that Stonestreet, who recently split from his long-term girlfriend Katherine Tokarz, has a new leading lady in his life. So who is this mystery woman the Daily Mail is talking about? "Snow White and the Huntsman" star Charlize Theron!
Unfortunately the "Modern Family" actor was quick to deny any budding romance between the two.
"I wish people would stop spreading rumors that Charlize Theron and I are dating," Stonestreet tweeted Sunday morning before the Emmys. "It's starting to make Halle Berry jealous."
Despite the romance denials many hoped to see Theron on his arm. Stonestreet instead mixed it up by bringing his best friend Paul to the Emmys. "He dared me to audition for the first play I ever did at [Kansas State University]," he explained on Twitter of his unexpected Emmy date.
His Twitter joke and missing arm candy didn't stop reporters from questioning the Theron romance rumor mill. Stonestreet's rep told People magazine that, "There is nothing romantic going on between them. He has only met Charlize twice!"
So are Stonestreet and his rep just denying the relationship claims to keep his love affair with Charlize Theron out of the public eye? Or did the two really only meet twice?
According to the Daily Mail, Eric Stonestreet and Charlize Theron met earlier this year while Stonestreet was still dating Tokarz. "They started off as friends but things are blossoming between them," a source close to Theron told the news site. "Eric is down to earth and funny and Charlize thinks the world of him. It's early days but they're very fond of each other."
Theron recently became a mom, adopting son Jackson this past spring. Before being rumored to be romantically involved Stonestreet, Theron was linked to Ryan Reynolds pre-Blake Lively. Before that the actress was in a 10-year relationship with Stuart Townsend. The pair broke things off in 2010.
© Copyright IBTimes 2023. All rights reserved.