Charlize Theron Says It's 'Heartbreaking' To Not Star In 'Mad Max: Fury Road' Prequel
KEY POINTS
Charlize Theron says it is "heartbreaking" for her to not be part of the prequel to "Mad Max: Fury Road"
Theron also shared that she "fully respects" George Miller's decision
The upcoming movie will focus on the younger version of the character
George Miller's "Mad Max: Fury Road" is considered to be one of the greatest movies made in the last 20 years. The film was led by two of the greatest actors of this generation, Charlize Theron and Tom Hardy. Their unique chemistry in the movie was one of the significant reasons why the project turned out to be such a huge success.
Theron's gritty portrayal of Imperator Furiosa received universal acclaim and as soon as Miller announced that the next film in the "Mad Max" series would be solely based on the menacing character, the netizens requested the veteran filmmaker to bring back the "Bombshell" actress for the role. However, Miller made it clear that they are looking for a new Furiosa because the upcoming movie will focus on the younger version of the character.
After months of discussions, Theron has finally broken her silence on how she feels about not being part of the film that is so dear to her.
Speaking in an interview with the Hollywood Reporter, the 44-year-old actress revealed that it is "heartbreaking" for her to not come back for a character that she "loves" so much. The "Atomic Blonde" star also shared that Furiosa is one character that she will "think" of and "reflect on" fondly during her professional career.
The esteemed actress also noted that she fully "respects" Miller for his vision and even called him a "master" in filmmaking.
"Listen, I fully respect George, if not more so in the aftermath of making 'Fury Road' with him. He is a master, and I wish him nothing but the best. Yeah, it is a little heartbreaking, for sure. I really love that character [Imperator Furiosa], and I am so grateful that I had a small part in creating her. She will forever be someone I think of and reflect on fondly," THR quoted Theron, as saying.
Later in the interview, the Academy Award-winning actress said she is looking forward to seeing how Miller is going to tell the story of Furiosa in the upcoming project.
"Obviously, I would love to see that story continue, and if he feels like he has to go about it this way, then I trust him in that manner. I feel like storytelling, on many levels, is really pushing the envelope," Theron told the publication.
"Mad Max: Fury Road" was released in 2015, and it garnered universal acclaim for its action sequences, production design, story, and acting. The movie tells the story of a survivor named Max (played by Hardy) and how he unwillingly joins Furiosa (played by Theron) to fight the evil emperor who has taken control of the land's water supply.
The film received ten nominations at the 88th Academy Awards and won six, including production design and film editing. It also won 9 Critics' Choice Awards, which included the Best Director accolade for Miller.
The movie was also included on the annual list of top 10 movies of 2015 carried out by various organizations, including the American Film Institute (AFI) and National Board Of Review (NBR).
"Mad Max: Fury Road" currently holds a score of 97% on review site Rotten Tomatoes.
Meanwhile, Theron will be next seen in Netflix's "The Old Guard" alongside Chiwetel Ejiofor, Kiki Layne, Van Veronica Ngo, and Natacha Karam.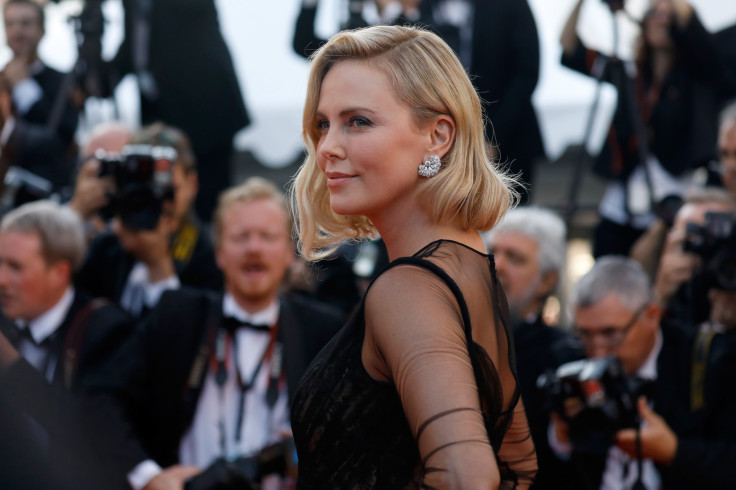 © Copyright IBTimes 2023. All rights reserved.