Chelsea Handler Announces Split With Jo Koy Before First Anniversary
Chelsea Handler announced that she and her boyfriend, stand-up comedian Jo Koy are taking a break from their relationship ahead of their first anniversary. The two were first spotted together in August 2021 at a Los Angeles Dodgers game.
The comedian and talk show host took to Instagram on Monday to share a video that the couple recorded in anticipation of celebrating their first anniversary together. Handler noted in the caption of the post that the video was recorded "early."
In the video, Koy jokingly touches Handler's face with an artificial hand leaving her in splits. They can be seen laughing and hugging in the video.
"In anticipation of celebrating our first year together, Jo and I recorded this video early," she wrote. "But as many of you have noticed, it is with a heavy heart to announce that we have decided together that it is best for us to take a break from our relationship right now."
The 47-year-old went on to address her fans and shared how much she appreciates them. The comedian also spoke about how the relationship with Koy changed her for the better, calling it "one of the greatest gifts of my life."
"This man blew my heart open with love and because of him, my life experience has changed forever," she added. "To be loved and adored by @jokoy has been one of the greatest gifts of my life. He renewed my faith in men, in love, in being 100% who I am, and I've never been more optimistic for the future."
Handler also praised Koy for creating a positive impact on her personal and professional life. "You blew my creativity open, my lust for working hard again, being on the road again, and you reminded me who I was and always have been, and my feet have never been more firmly planted in the ground," she continued.
Further in the post, Handler noted that this is not the "ending" of their relationship and instead she considers it to be "another beginning."
At the end of the caption, the comedian urged fans to support both of them by visiting theaters on Aug. 5 to watch Koy's upcoming movie, "Easter Sunday."
On the work front, Handler's new documentary, "We Still Rise," is under post-production.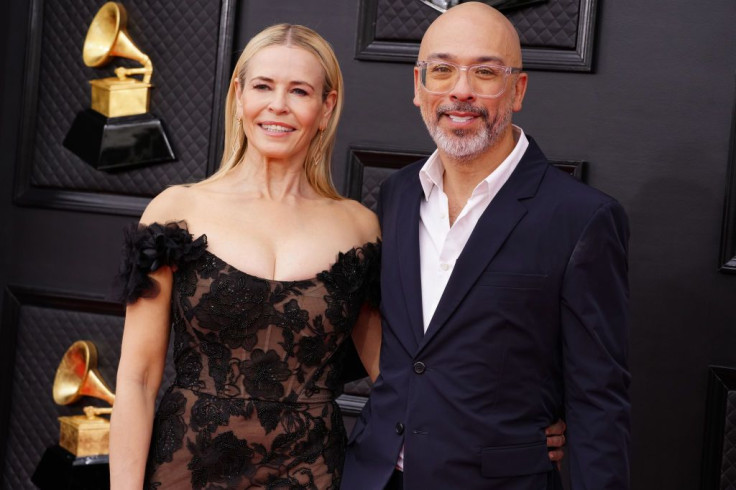 © Copyright IBTimes 2023. All rights reserved.