Cher Admits She Likes It When Celebrities Copy Her Style: 'It Doesn't Bother Me'
When it comes to fashion and a sense of style, there's no denying that Cher is in a league of her own. Over the years, the iconic musician's outfits have been used as a source of inspiration by several celebrities for their red carpet looks and Cher finds it quite flattering.
The singer's first ever Met Gala look in 1974, a sheer outfit dripping with sequins and feathers has been recreated and modified time and again by celebs like Beyoncé and J.Lo, and Cher simply loves it, she told Vogue in a recent interview.
"I like it! I see all the young girls kind of wearing these things that I've worn my whole life. They think it's new, or they see a picture and they love it, so they do their own version. Or they do my version. It doesn't bother me," the 75-year-old said.
Even Kim Kardashian sought inspiration from the icon for the 2015 Met Gala. She took to social media to credit her Roberto Cavalli sheer number back to Cher at the time, adds Us Weekly.
"Tonight's inspiration! Cher at the 1st ever Met Gala! I just met her and told her this photo was my inspiration for my dress tonight," she captioned her Instagram at the time. "She is so beautiful! So happy I met her!"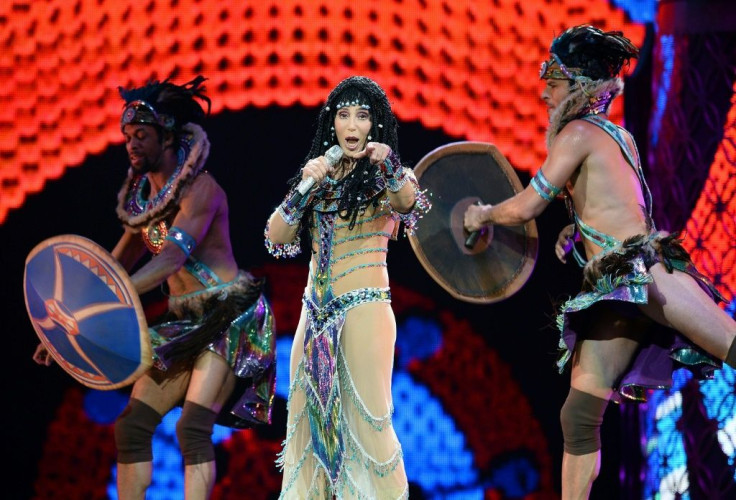 However, Cher has acknowledged the fact that before she became a role model for many, her sense of style was something a lot of people didn't get back in the day.
"We had a look that people just really didn't understand at all. We were so proud of our look and our clothes, but we couldn't get on a lot of shows," she explained. "No one was doing what we doing. There weren't stylists to take on people who were unknown or doing something really different."
Eventually, the singer teamed up with Bob Mackie, whom she still works with, to this day, and it's probably because his designs matched her style.
"Bob Mackie was so ahead of everyone and he had the luxury of never caring what it was," she said. "It was never too little, it was never too much bling. I was always thrilled with everything he gave me. I don't think I ever disliked — maybe one or two dresses, that was about it, and it was because of the color."
Sure, she has gotten into trouble at times because of her choice of outfits. In 1989, MTV initially banned her video for "Turn Back Time" because to her fishnet thong bodysuit. But Cher doesn't regret any of her trends. "Look," she says. "It's not life or death."
© Copyright IBTimes 2023. All rights reserved.