Chesapeake To Replace McClendon As Chairman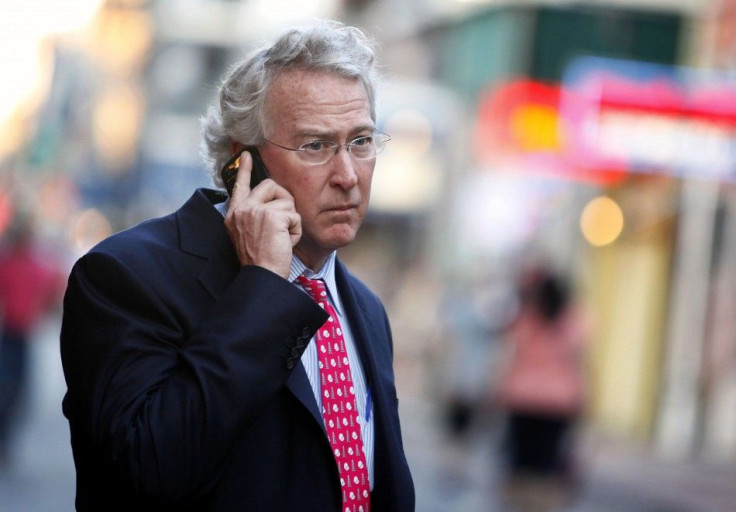 (Reuters) - Chesapeake Energy Corp will find an independent, non-executive chairman to replace Aubrey McClendon, who will retain his position as chief executive officer, the natural gas producer said on Tuesday.
McClendon, who is Chesapeake's co-founder, also agreed to an early end to a controversial program that grants him minority stakes in Chesapeake's wells, a perk that had sparked investor anger and inquiries from U.S. regulatory and tax agencies.
Shares of Chesapeake were up 8.5 percent at $20.01 in morning trading on the New York Stock Exchange after rallying as much as 11 percent in the opening minutes.
Chesapeake's moves came less than two weeks after Reuters reported that McClendon had taken out as much as $1.1 billion in personal loans with his well stakes as collateral, an arrangement that analysts and academics said posed potentially serious conflicts of interest.
Most of the money was lent by EIG Global Energy Partners, an investment management firm that is also a big source of financing for Chesapeake itself.
The well program has also come under the scrutiny of the U.S. Securities and Exchange Commission and the Internal Revenue Service. Chesapeake's board said last week that it planned to negotiate an early termination of the plan.
The IRS probe, included in an SEC filing on Monday, had previously not been disclosed to shareholders.
McClendon will receive no compensation of any kind from the Founders Well Participation Plan, or FWPP, when it ends in June 2014. It had been scheduled to run through 2015.
We believe separation of the chairman and CEO roles will improve Chesapeake's corporate governance and the early termination of the FWPP will eliminate a source of controversy, both of which should send a positive signal to the market and improve shareholder value, Merrill Pete Miller Jr., Chesapeake's lead independent director, said in a statement.
Board members contacted by Reuters referred queries to George Sard, CEO of public relations firm Sard Verbinnen & Co, and Chesapeake.
I think the board members decided they'd had enough, said industry analyst Mike Breard of Hodges Capital in Dallas, which owns Chesapeake shares. They needed to look at Chesapeake as a big company -- and not as a small company run by one man.
Chesapeake's largest shareholder, Southeastern Asset Management, backed the move to replace McClendon as chairman.
We are pleased that the Board has listened to our input and believe it has made the right decision by ending the FWPP early and seeking an independent chairman, O. Mason Hawkins, head of Southeastern Asset Management, said in Chesapeake's statement.
The comment was the first on the controversy from Hawkins, a reclusive investor based in Memphis, Tennessee. His firm owns 13 percent of Chesapeake.
Finally, he's coming to the forefront, said Morningstar analyst Mark Hanson. This points to a very significant shareholder pounding the table.
Another investor who has been critical of the board said it could have ended the FWPP immediately.
They're (the board) bending to the winds of the IRS and the SEC, but they're certainly not taking the lead internally in making significant changes, said David Dreman, chairman of Dreman Value Management LLP, which owns about 1 million Chesapeake shares.
© Copyright Thomson Reuters 2023. All rights reserved.
FOLLOW MORE IBT NEWS ON THE BELOW CHANNELS