'Chicago Fire' And 'Chicago P.D.' To Feature Crossover Romance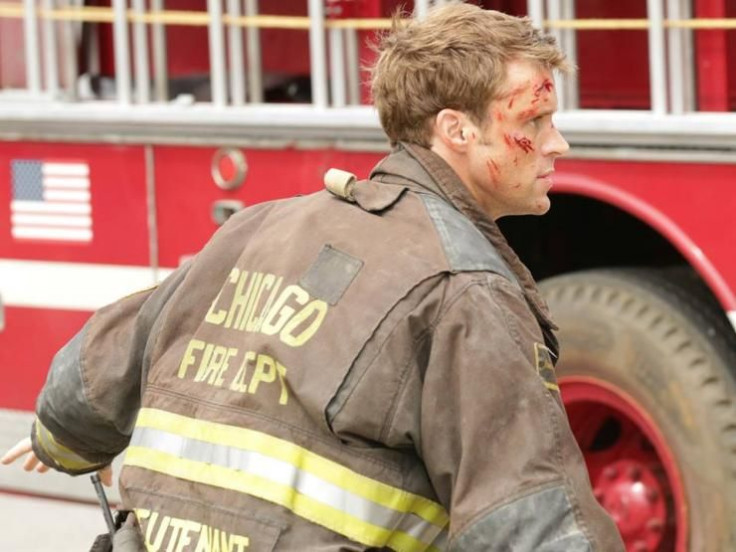 "Chicago Fire" and "Chicago PD" will crossover this season.
Firefighter/Paramedic Sylvie Brett, played by Kara Killmer, and Detective Antonio Dawson, played by Jon Seda, will be romantically involved, according to Entertainment Weekly.
Executive producer Matt Olmstead said the decision to pursue the pairing was inspired by the actors. He said that the romance started to gain attention from fans because of Killmer and Seda, and he found it a good opportunity to explore more stories involving the two.
"There's plenty to play in terms of the May-December version of Brett to Antonio – his character has a couple kids, he's divorced, no way should he be with this woman, but she's had her heart broken," Olmstead said. "She's looking for a real man, he qualifies. He's looking for a real soul, a real heart, and she qualifies."
Prior to the upcoming romance between Brett and Antonio, the "Chicago" world has seen pairings across its different shows. Considering that the shows are all set in the Windy City, the chances that the characters would interact and eventually have romantic ties does not seem unlikely.
"P.D.'s" Lindsay, played by Sophia Bush, was paired with "Fire's" Severide, played by Taylor Kinney, although their relationship did not last. Meanwhile, Mouch (Christian Stolte) from "Fire" and Platt (Amy Morton) from "P.D." eventually got married.
While it would be an exciting time for Brett and Antonio, their journey will not be without conflict, especially when Dawson (Monica Raymund) is factored in. There will be "little brush strokes" as far as Antonio's sister Dawson and Brett's relationship is concerned, according to Olmstead.
Apart from the crossover romance, viewers should also keep an eye out for what could be a major development in Dawson's career. Dawson will become more cautious now that she is a mother, Jesse Spencer, who plays Dawson's boyfriend Matt Casey told TVGuide. Does this mean that Dawson will quit her job?
"Chicago Fire" season 5 premieres Oct. 11 on NBC.
© Copyright IBTimes 2023. All rights reserved.