Chicago O'Hare Knocks Off Atlanta For Title Of 'Busiest Airport In The World'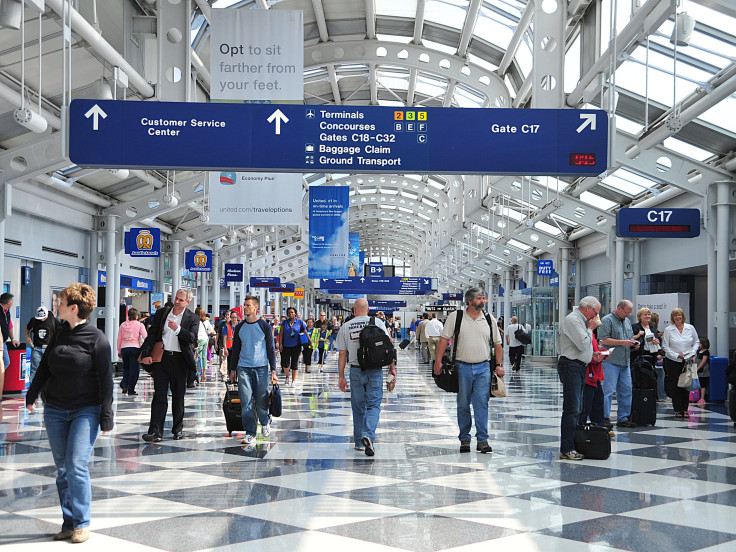 Chicago O'Hare International Airport knocked off Hartsfield-Jackson Atlanta International Airport to reclaim the title of 2014's busiest airport in the world, according to data obtained from the Federal Aviation Administration. Hartsfield-Jackson Atlanta, whose plane traffic fell by 4.7 percent in 2014, had been in first place since 2005, when it dethroned O'Hare for the dubious honor. O'Hare also saw a decline in 2014, but only by 0.2 percent.
According to the Chicago Tribune, both O'Hare and Chicago's Midway Airport have added six international airlines and dozens of destinations, which has contributed to O'Hare's win.
But there's a small catch: The FAA's rankings are based on the number of flight operations -- that is, the number of arrivals and departures -- per year. O'Hare had 881,933 flight operations in 2014, while Atlanta came in at 868,359. But when it comes to the number of passengers that pass through the airport on a yearly basis, Atlanta still comes out on top.
Another ranking, compiled the Airports Council International (ACI), also puts O'Hare on top. While the ACI's data only reflects numbers through September 2014, it still ranks O'Hare slightly ahead of Atlanta. According to its data, China's Beijing Capital International Airport is the busiest airport not located in the U.S. Globally, the Beijing airport is the fifth busiest.
The third-busiest airport in the U.S. is Dallas/Ft. Worth International Airport, followed by Los Angeles International Airport and Denver International Airport. See the full list of the 20 busiest airports in the United States by flight operations below:
1. Chicago O'Hare (881,933 total arrivals/depatures in 2014)
2. Atlanta Hartsfield-Jackson (868,359)
3. Dallas/Fort Worth (679,820)
4. Los Angeles (636,706)
5. Denver (575,161)
6. Charlotte (545,294)
7. Las Vegas (522,067)
8. Houston Bush Intercontinental (508,940)
9. San Francisco (431,966)
10. New York JFK (431,236)
11. Phoenix (430,461)
12. Philadelphia (419,253)
13. Minneapolis/St. Paul (411,760)
14. Miami (402,663)
15. Newark (402,281)
16. Detroit (392,635)
17. New York LaGuardia (370,012)
18. Boston (368,307)
19. Seattle (340,478)
20. Salt Lake City (325,479)
© Copyright IBTimes 2023. All rights reserved.