Children In Space? Kid Astronauts Could Become Interstellar Travelers By 2026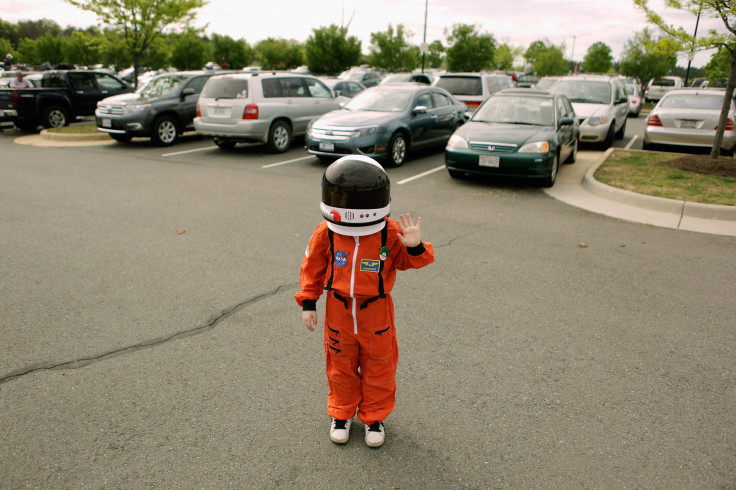 We all know that, in Elton John's opinion, Mars ain't the kind of place to raise your kids. But what if they were the astronauts?
Mike Mongo, the author of the 2015 book "The Astronaut Instruction Manual," said recently he thinks a child will go to space "in the next 10 years" — and possibly sooner, Space.com reported exclusively Tuesday. "By letting a kid go to space, we will inspire an entire generation of space explorers," Mongo said at a September conference. "If we solve space for kids, they will solve the future for us."
The youngest American to reach space was Sally Ride, who was 32 years and 23 days old when she went up in the Challenger for the 1983 mission STS-7, according to NASA's website. But a Russian cosmonaut has her beat for the title of youngest ever: Gherman Titov was 25 when he went to space in 1961, according to Space Today Online.
Since then, there hasn't been much progress on the sending-a-kid-into-orbit thing. This may be because the astronaut application process is highly competitive — NASA only needs 20 people every two years. In addition, becoming a mission specialist or pilot astronaut requires a bachelor's degree in science, math or engineering plus three years of experience, which kids don't usually have.
Mongo is pushing to change that.
"As scientists, physicists, engineers and researchers, it is our responsibility to ask every child we see, 'What do you want to be when you grow up?' and to follow up with, 'Have you thought about working in space?'" he said in 2013. "Our job is to make sure kids know that careers in space are now reality."
Children have proven they're interested in the possibility. NASA has a kid-focused "Train Like An Astronaut" fitness program on its website. Three Nevada fifth-graders are sending a science project about soybeans up with people heading to the International Space Station next year, and 4 percent of kids say they hope to be astronauts when they grow up.
For now, though, they'll just have to settle for space camp.
© Copyright IBTimes 2023. All rights reserved.