China Box Office Sales Jump 48% In 2015, Ticket Sales Cross $6B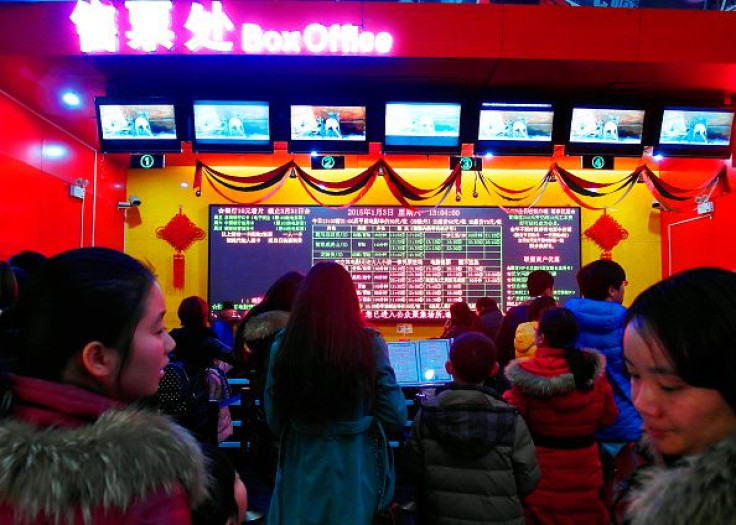 "Monster Hunt," a Chinese action-animation film and "Furious 7" pushed ticket sales in mainland China above the $6 billion mark in 2015, Chinese media reports said Friday, citing the country's film bureau. China's ticket sales grossed $6.3 billion in the year so far -- a 48 percent jump from last year -- surpassed only by U.S. box office sales, the largest in the world by collections.
It is the first time box office sales in the world's second-largest film market reached such a benchmark figure, according to the State Administration of Press, Publication, Radio, Film and Television (SARFT). The administrative body said domestic films pulled in 23.7 billion yuan ($3.7 billion), accounting for more than 59 percent of the total box office earnings.
Among 2015's top earners were "Avengers: Age of Ultron," "Jurassic World and Mission: Impossible - Rogue Nation." Locally made "Monster Hunt," a movie about a baby monster whose life is under threat, became the country's biggest grossing movie of all time, pulling in more than 2.4 billion yuan ($374.85 million).
China's ticket sales jumped about 50 percent in the first half of the year, according to Asia-centric film industry consulting firm Artisan Gateway. "It's a huge increase and really hit-driven, though the average earnings [per film] are not going up so much," Artisan President Rance Pow told the Los Angeles Times. "In the second half of the year, we expect to see growth more in the 30 percent to 35 percent range," he added.
Chinese administration sets a limit on the number of foreign movies allowed in the country in a year to protect domestic filmmakers. It also employs tactics like delayed releases and screen quotas to dampen ticket sales of foreign films. However, Chinese companies are increasingly pursuing tie-ups with American studio productions, giving Chinese firms a vested interest in the domestic performance of Hollywood fare.
Earlier in the year, e-commerce giant Alibaba Holdings' new film and TV unit, Alibaba Pictures, invested in Paramount Pictures' "Mission: Impossible – Rogue Nation," the fifth installment of the Tom Cruise-starring action franchise. Meanwhile, the state-run SARFT invested in Universal Pictures' "Furious 7," giving authorities a stake in its success. Hollywood films make up half of China's top 10 movie list in 2015.
© Copyright IBTimes 2023. All rights reserved.