China, Cuba In Talks To Establish Joint Military Training Facility At US' Doorstep: Report
KEY POINTS
Discussions are currently at an advanced stage, says a report
U.S. officials have already raised concerns about the matter with their Chinese counterparts
'It is a matter we're going to be monitoring very, very closely,' says Blinken on China's plans in Cuba
China is actively negotiating with Cuba to establish a joint military training facility on the island located just 100 miles from the United States' Florida coast, a new report revealed.
The Asian powerhouse is in talks with the island nation to construct a new joint military training facility, and White House officials have been alarmed by the discussions, current and former U.S. officials revealed, according to The Wall Street Journal.
Discussions have reportedly reached an advanced stage, and the Biden administration has reached out to Havana to block the deal.
Washington is concerned that the facility, if established, could lead to China deploying its troops and conducting its security or intelligence operations on the island, the outlet reported Tuesday.
A senior U.S. official revealed that China and Cuba are negotiating on the terms of training and leadership structure that would be implemented in the facility, Politico reported.
The official clarified that it is unknown how far along the two parties are in terms of the discussions, but U.S. officials have reportedly raised their concerns about the talks with their Chinese and Cuban counterparts.
Following his three-day stay in China, U.S. Secretary of State Antony Blinken told reporters during a media briefing in London on Tuesday that he did inform Chinese officials about the White House having "deep concerns about PRC (People's Republic of China) intelligence or military activities in Cuba, as per Reuters.
Regarding the WSJ's report on China's plans for a training facility on the island, Blinken said it is a matter "we're going to be monitoring very, very closely and we've been very clear about that. And we will protect our homeland, we will protect our interests."
A Biden administration official asked by Politico for a comment on the report said the government "can't confirm on that reporting or comment on that specifically."
"We continue to be concerned about [China's] longstanding activities with Cuba," the official said.
The latest developments come less than two weeks after WSJ reported that China reached an agreement with Cuba to construct a spying facility on the island.
John Kirby, National Security Council (NSC) spokesperson, initially said the reports were "not accurate," but a Biden administration official has since confirmed that China has been operating a spy base on the island since at least 2019, the Associated Press reported.
The official, who spoke on condition of anonymity, said the U.S. intelligence circle has had knowledge of China's spying activities in Cuba and its efforts to establish a stronger spying presence in other parts of the world.
Wang Wenbin, China's foreign ministry spokesperson, denied the reports of a spying facility, throwing shade at the United States' military base in Cuba.
"The U.S. needs to take a hard look at itself, stop interfering in Cuba's internal affairs under the pretext of freedom, democracy and human rights, immediately lift its economic, commercial and financial blockade on Cuba, and act in ways conducive to improving relations with Cuba and regional peace and stability," Wang said, as per a statement from the ministry.
Cuba's Deputy Foreign Minister Carlos Fernandez de Cossio also denied the reports on the spying facility, calling them "slanders" that were "fabricated frequently by US officials."
Meanwhile, some lawmakers expressed concern over reports about China's efforts to establish a strong military presence in Cuba.
"We are deeply disturbed by reports that Havana and Beijing are working together to target the United States and our people. The United States must respond to China's ongoing and brazen attacks on our nation's security," Sen. Mark Warner, D-Va., and Sen. Marco Rubio, R-Fla., said in a joint statement.
The Office of the Director of National Intelligence (ODNI) said in its 2023 annual threat assessment report that China will continue "pursuing its goal of building a world-class military that will enable it to try to secure what it views as its sovereign territory" while trying to offset the U.S. military's superiority.
The ODNI added that China's People's Liberation Army (PLA) will continue establishing "overseas military installations and access agreements in an attempt to project power and protect China's interests abroad."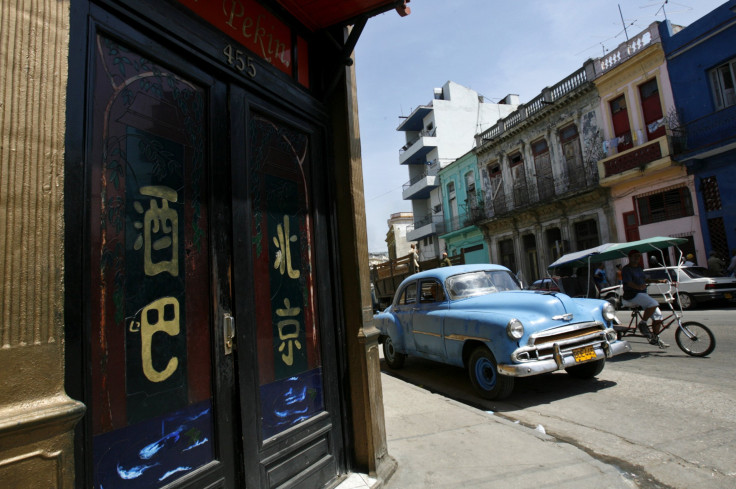 © Copyright IBTimes 2023. All rights reserved.