China Has The Priciest Housing On The Planet, And There's Nothing Beijing Can Do About It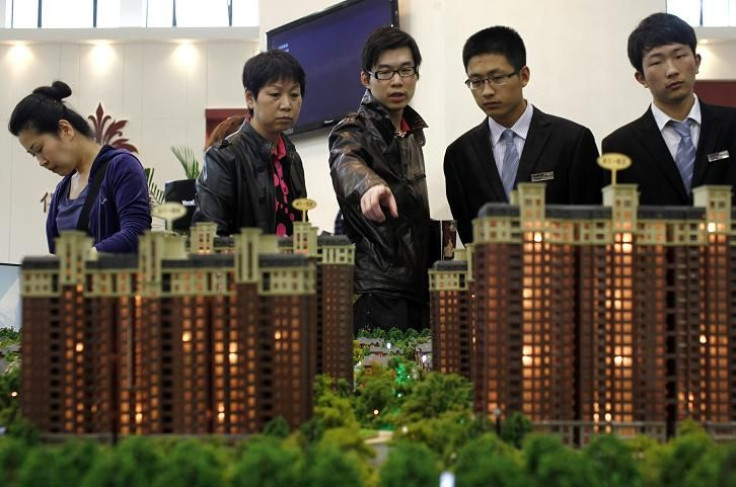 China's real estate sector, the pre-eminent driver of the country's growth, is in recovery mode, according to economists at Standard Chartered. But instead of being a piece of good news amid signs of slowing economic growth, the rebound in home prices underlines the dilemma Beijing faces: keeping the property market under control while sustaining growth in the world's second-largest economy.
China stepped up a three-year campaign to cool home prices in March. The government strengthened its efforts by raising down-payment and mortgage requirements. It also levied a first-ever property tax in Shanghai and Chongqing and enacted purchase restrictions in about 40 cities. Nonetheless, prices of Chinese homes posted their biggest gain in nearly two years in June. Buyers dodged government restrictions on homeownership by using false divorces, fake marriages, falsified proof of tax payments and even buying office space as residences.
The new housing-market tightening measures implemented in March appear to have had little impact on the national market, according to Lan Shen and Stephen Green of Standard Chartered. Half of the developers reported that the regulations had very limited impact on their businesses.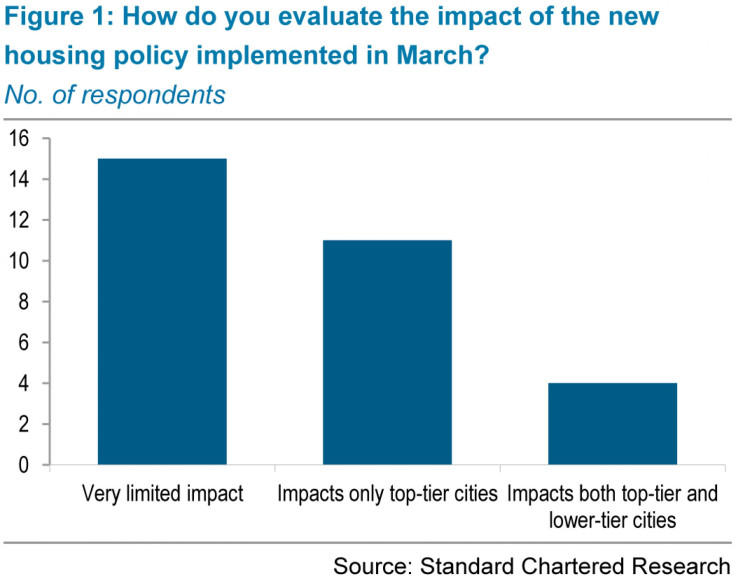 Prices surged 7.4 percent last month from a year earlier to 10,258 yuan ($1,671) per square meter (10.76 square feet), according to SouFun Holdings Limited (NYSE: SFUN), the nation's biggest real estate website owner.
An article in Sober Look pointed us to this graph: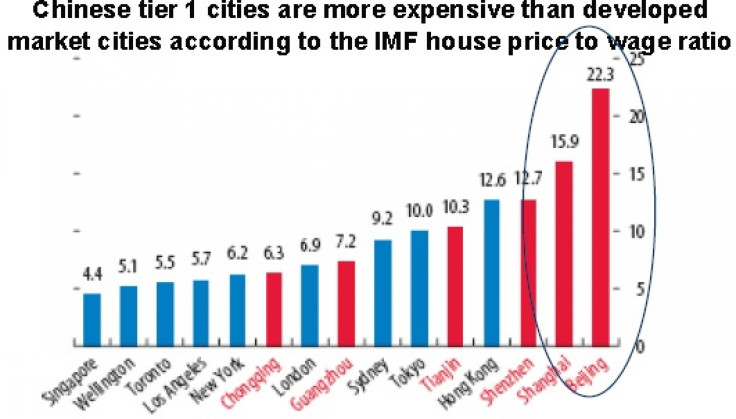 Based on the house price to wage ratio compiled by the International Monetary Fund, or IMF, China's large cities have the most expensive real estate in the world. Beijing is particularly expensive, as party officials deploy their "hard-earned" cash. The numbers mean that it would take an average Beijinger 22.3 years of earnings to pay off their mortgage. Real estate accounted for 12.4 percent of China's total output in 2012.
Real estate investment as a share of gross domestic product edged up to 13.8 percent last year, from 13 percent in 2011.
Another graph in the Sober Look article shows a startling comparison to housing crashes in the U.S. and Spain.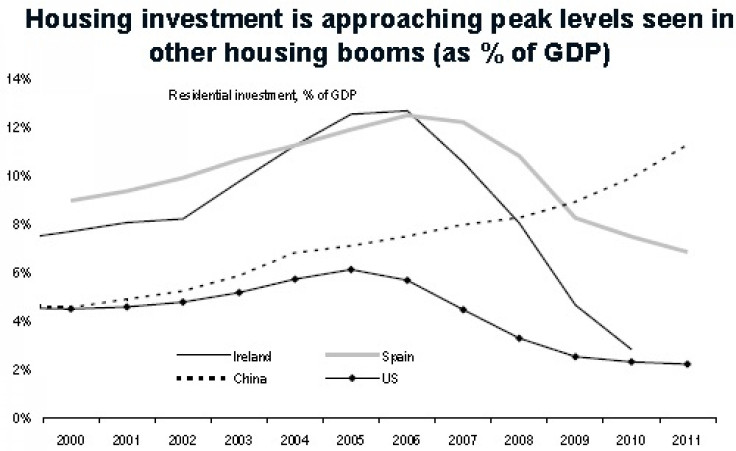 Housing investment as percentage of GDP has been growing unabated, and in recent years it's started approaching levels that other nations experienced at the height of their property bubbles. The U.S. and Spain were at under 13 percent when their markets crashed.
The China Developers Sentiment Index, an index developed by Standard Chartered based on its quarterly survey of 30 mainland developers operating in Tier 2 and Tier 3 cities (Wuhan, Xi'an, Shijiazhuang, Chengdu, Zhongshan, Nanjing), indicated a strong rebound in the housing market.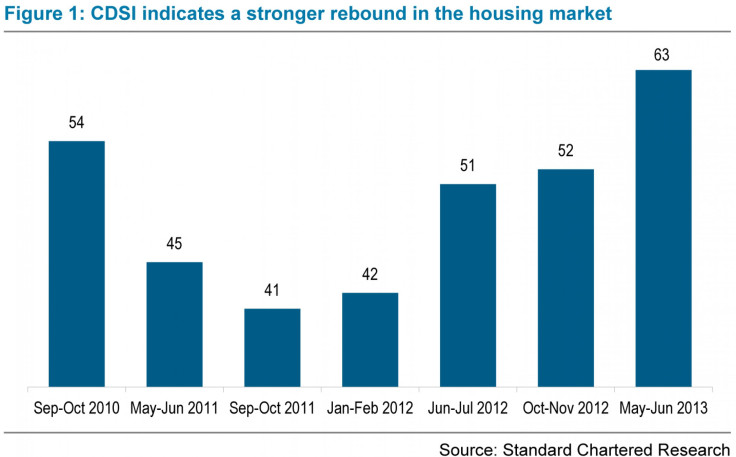 Construction activity is on the path to recovery and is set to accelerate. When asked about planned activity in the next three months, two-thirds said they would be building more than at present, a record high, according to the Standard Chartered survey.
Sentiment also improved in the land market. Land sales in Beijing as of June 27 hit 66 billion yuan, exceeding the total value of the city last year, China Securities Journal reported on June 28, without citing anyone.
City governments have slightly increased the amount of land planned for sale, according to the developers. While major listed developers and state-owned developers remain the dominant buyers at land auctions, the appetite of private developers has also been whetted.
The developers believe that land prices will continue to rise in the coming quarters. The majority of respondents said they expected moderate price increases. "Some expect 20 percent to 40 percent increases," Shen and Green of Standard Chartered said in a note to clients. "This is unprecedented."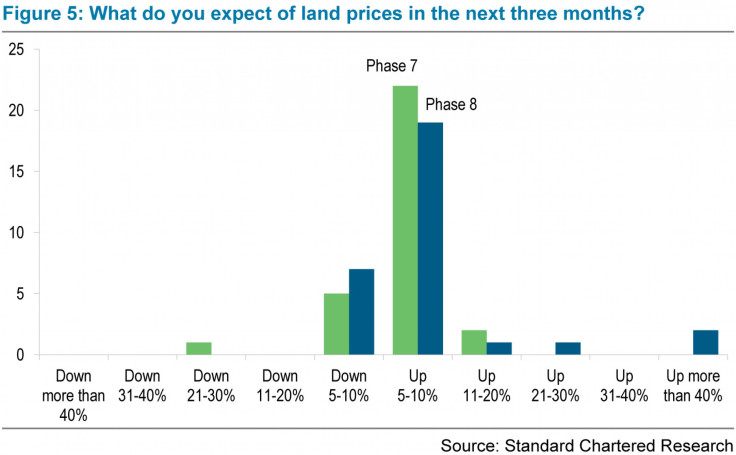 The developers are optimistic on the sales outlook for the second half of 2013. Eighteen expect better sales in the second half of this year than in the first half, and 11 forecast a flat performance. The developers also reported that 48 percent of their sales are to first-time buyers, 10 percent to upgraders, and 12 percent to investors.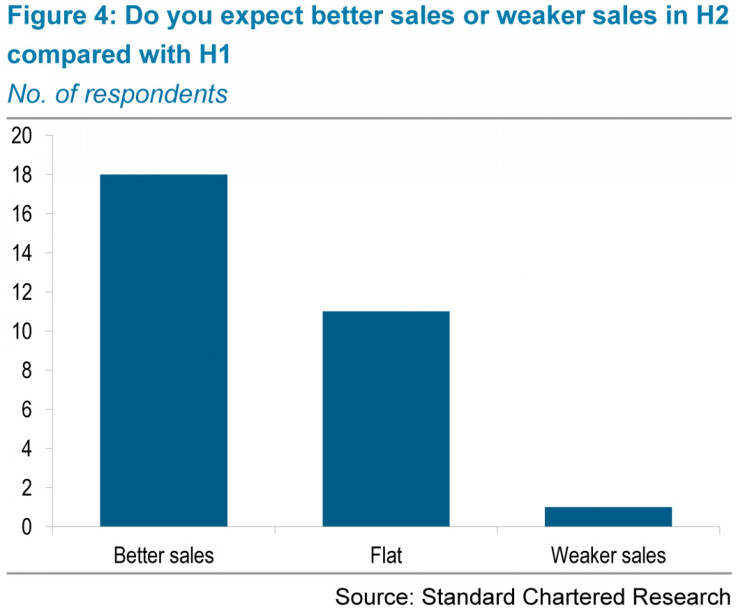 Developers' pricing strategies are turning more aggressive. Twenty-three developers agreed that prices will increase by up to 10 percent in the next six months; six expect an even bigger increase.
© Copyright IBTimes 2023. All rights reserved.
FOLLOW MORE IBT NEWS ON THE BELOW CHANNELS