China Jan car sales up 16 pct on inventory restocking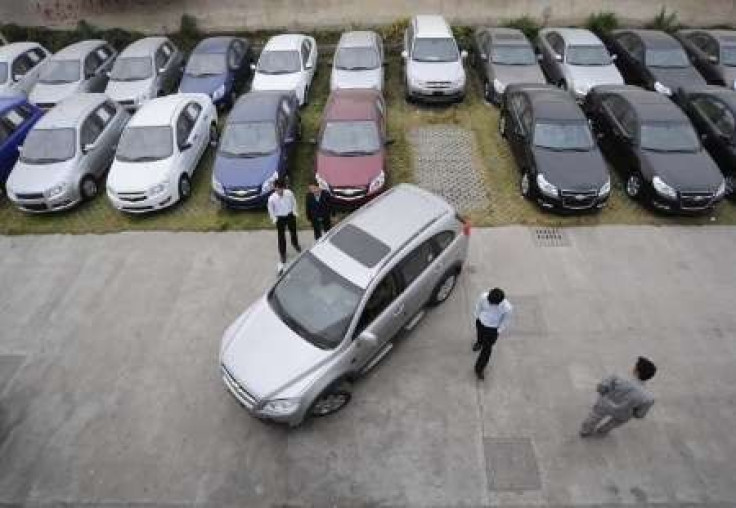 Automakers in China shipped 16.2 percent more cars to dealers in January as they moved aggressively to replenish inventories that were nearly depleted after explosive sales in December.
However, the world's largest auto market will lose some of momentum in the coming months since the government stripped away most of its incentives at the start of the year, industry observers said.
Dealerships all across the country were crowded in December as people sought to take advantage of government incentives before the expiration. Many were actually paying the money upfront and waiting for months to get their cars, said Boni Sa, an analyst with IHS Automotive.
The Chinese Lunar New Year also bolstered demand for big-ticket items, but the following months could be challenging for automakers.
Many Chinese typically go on a buying spree ahead of the week-long Spring Festival holidays -- which ran from Feb 2 to Feb 8 in 2011.
But the holiday binge for autos actually started in December as many rushed to show rooms to take advantage of Beijing tax incentives for small cars that expired at the end of 2010.
A raft of industry stimulus measures introduced at the beginning of 2009 helped China surpass the United States as the world's top auto market in that year. Some of those measures included subsidies to farmers who traded in old and gas-guzzling vehicles for more fuel-efficient models.
Now that the incentives have been stripped away, industry observers say demand for small cars, which made up roughly 60 percent of the country's passenger car sales, will decline this year, biting into the overall volume.
BYD Co Ltd, backed by U.S. billionaire Warren Buffett, has already slashed prices of five models by up to one-fifth, a move which might trigger price war in the lower end segment, analysts say.
Still, the market is projected to grow 10-15 percent for the full year as first-time car buyers are now turning to bigger and pricier models instead.
General Motors, for example, saw a 50.3 percent jump of its mid-sized Buick models in January, more than doubling the annual growth rate in 2010. Ford Motor moved 19,734 units of its Focus, an all-time monthly record.
A total of 1.53 million sedans, sport utility vehicles and multi-purpose vehicles were sold in January nationwide, the China Association of Automobile Manufacturers (CAAM) said on Friday.
That compared with 1.3 million wholesale car sales in December, 2010, up 18.6 percent from a year earlier, according to official data.
Globally, auto sales in the U.S. rose 17 percent in January, a sign that the consumer-led recovery remained on track.
STEPS TO CURB TRAFFIC JAM
To tackle its ever-worsening traffic jam, the Beijing municipal government started to limit the city's new car registration at 240,000 this year, equivalent to a third of its overall auto sales in 2009.
In Beijing's first public lottery for new car registration last month, only 17,600 out of a pool of 187,420 applicants won the right to buy a car, leaving most empty-handed and disappointed.
The impact is limited on China's overall car sales as Beijing makes up less than 5 percent of the national tally. But we don't know how many other cities will follow suit and what steps they will take, said Sheng Ye, associate research director at industry consultancy Ipsos' Greater China region.
If all major cities also come out aggressively, automakers will certainly feel the pain.
So far, Beijing is the second Chinese city to take steps to ease congestion. Shanghai years ago started to collect 30,000 to 50,000 yuan (about $4,600-7,600) for each registered car.
© Copyright Thomson Reuters 2023. All rights reserved.