China Stock Market Turns Bearish, Other Asian Stocks Track Decline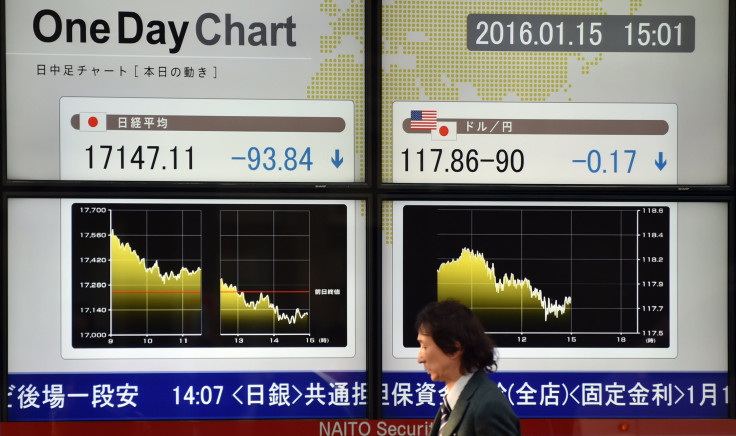 Mainland China's benchmark index, the Shanghai Composite shed 3.6 percent Friday, ending the day at its worst closing level in two years. After a $5 trillion stock rout in August, this was the second time China entered into a bear market — an industry term for a stock market that sees declines of about 20 percent across indices over a period of two months.
The index was down 18 percent this year — 44 percent lower from its June peak of 5,166.35. Friday's decline wiped out gains from the government's efforts to manage the country's markets and economy, which sparked a 25 percent rally in the Shanghai Composite in December.
The Chinese stock exchange saw massive sell-offs Friday afternoon following a report that some banks in Shanghai have halted accepting shares of smaller listed companies as collateral for loans, and persistent investor concerns over volatility in the yuan.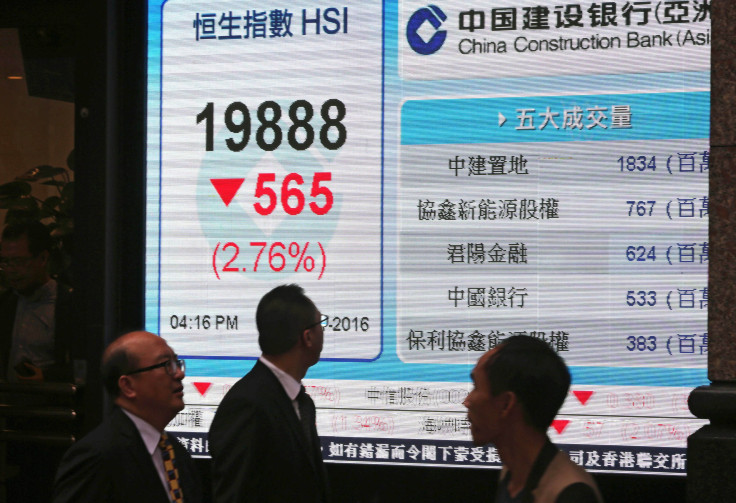 "The market entered a disaster mode at the start of the year and it's still in that pattern now," Wu Kan, a fund manager at JK Life Insurance Co. in Shanghai, told Bloomberg. "The market has completely no confidence and the basic reason is that stocks are expensive, particularly those small caps," he added.
The fresh bout of volatility in the world's second-largest economy dragged growth in the rest of the region. Hong Kong stocks fell 1.5 per cent Friday, its third consecutive week of decline while oil prices, which rose overnight, retreated 1.5 percent. Elsewhere in Asia, Japan's benchmark Nikkei 225 and South Korea's Kospi Index also traded down. Commodity producers saw losses in Europe and currencies, including the Canadian and Australian dollars, slid owing to the pressure on oil prices.
The slump in Chinese equities followed small gains on Thursday, when shares rose amid speculation that government-backed funds had reportedly stepped in to buy shares.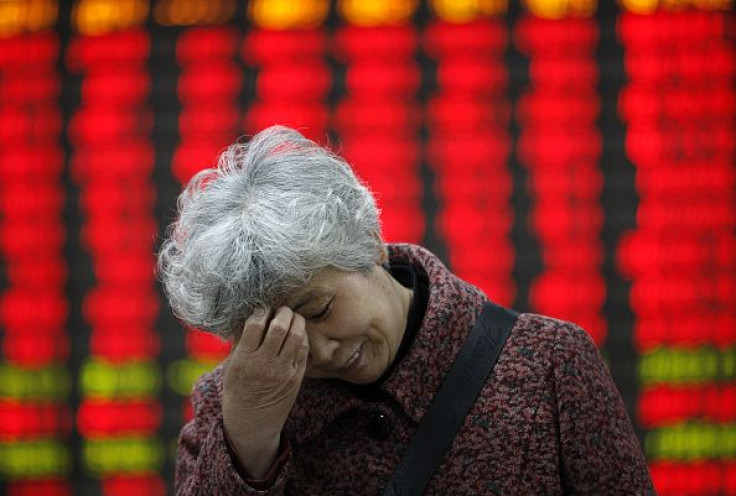 "The bottom has fallen out of the market in the last two weeks," Francis Lun, chief executive officer at Geo Securities Ltd. in Hong Kong, told Bloomberg. "Investors have lost confidence after two weeks of meddling by government officials."
Prior to the afternoon's stock market rout, data reportedly released by Beijing earlier Friday showed that Chinese banks remain wary of issuing new business loans. Chinese banks issued 597.8 billion yuan ($5.1 billion) of new loans in December, down from 708.9 billion yuan ($6.04 billion) in November.
© Copyright IBTimes 2023. All rights reserved.