China's Exports Post Unexpected Rise In December, In What Analysts Say Could Be Hint Of Economic Rebound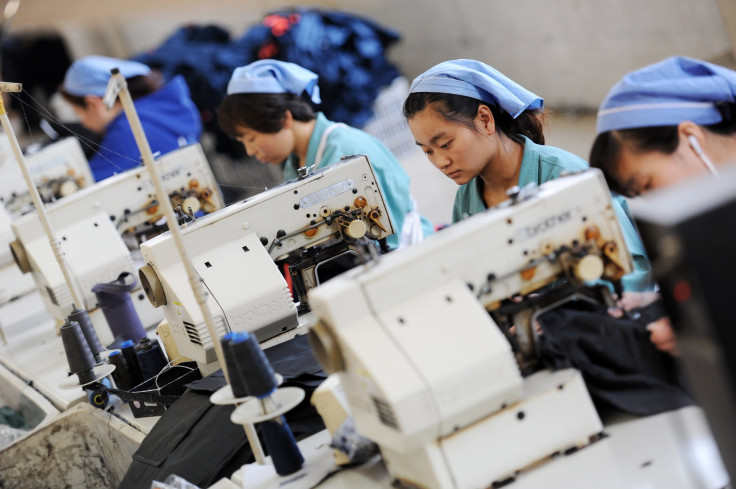 SHANGHAI — China saw exports rise in yuan terms for the first time in five months in December, in what some economists said was a hopeful sign of an improvement in the performance of the world's second-largest economy, which has been hit by falling global demand and signs of a slowdown in domestic consumption growth. Imports continued to fall in December, but at a slower than expected rate.
And though China posted its slowest growth rate in six years — 6.9 percent — in the third quarter of 2015, amid falling global demand, the country's top economic planner said Tuesday that it was likely to achieve a growth rate of 7 percent for 2015, when final figures are announced next week.
In yuan terms, China's December exports were up 2.3 percent year-on-year, at 1.43 trillion yuan — a sharp upturn from November's 3.7 percent fall. In dollar terms, they were down 1.4 percent (reflecting the fact that the Chinese yuan fell by some 5 percent against the dollar last year). However, this figure was also significantly better than falls of 6.9 percent and 6.8 percent in October and November respectively.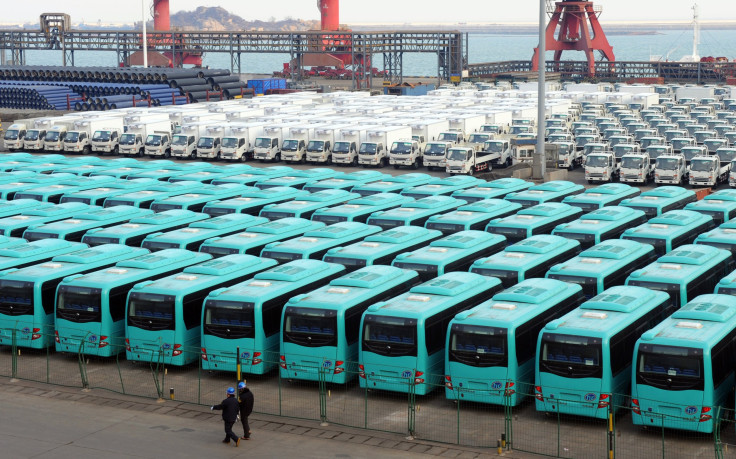 Imports were down for the 14th month in December, falling 4 percent in yuan terms to 1.05 trillion yuan. However, the fall was less than the previous month's 5.6 decline — and the decline in dollar terms, of 7.6 percent, followed double-digit drops in recent months, and was better than market expectations of an 11 percent fall.
The figures may help reassure global markets, which have been alarmed by a fall in the value of the yuan and a slide in China's stock markets since the start of the year. And the continuing strong trade surplus, of 382.1 billion yuan (around $60 billion) in December and 3.96 trillion yuan ($595 billion) for the year — an annual rise of 56.7 percent — may offset worries about the depletion of China's previously high foreign exchange reserves. These declined by some $108 billion to $3.33 trillion last month, after China's central bank bought yuan to shore up the currency's value on international markets. The yuan rose in offshore trading in Hong Kong on Wednesday, though China's stock markets again closed more than 2 percent lower.
"This could be the beginning of an improvement in China's trade data," said Ding Shuang, chief China economist at Standard Chartered in Hong Kong, according to Bloomberg News. Ding said the rise could be a sign that China's devaluation of the yuan, which began last August, was starting to have an impact, noting that it usually took three to six months for such moves to take effect.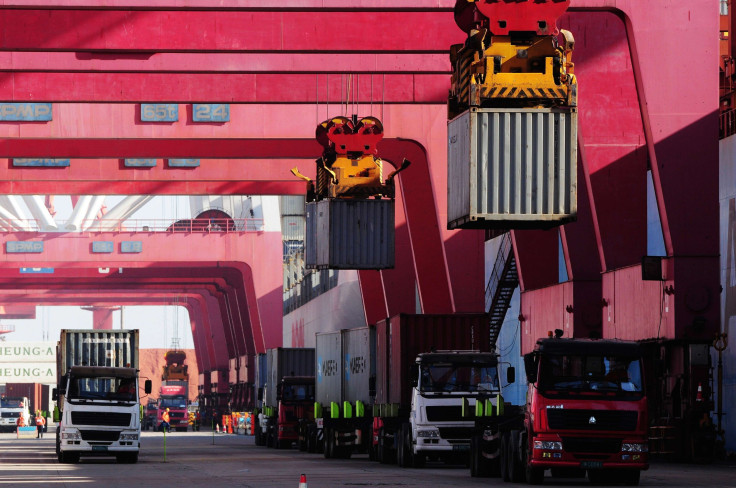 However, some analysts have warned that the yuan would have to fall significantly further to have a major impact on exports, and China could risk starting a currency war if it did so, something the government has said it does not want. And ANZ Bank's Chief Economist for Greater China Li-Gang Liu said in a research note sent to International Business Times Wednesday that it was "too early to declare a bottoming out" in regional trade — he noted that exports from both Taiwan and Korea fell by more than 13 percent year-on-year last month.
And China's overall trade figures for 2015 still reflected pressures on the economy, according to the nation's General Administration of Customs (GAC), which announced the data. Total exports for 2015 were down 1.8 percent year-on-year in yuan terms, the first fall since 2010, while imports were down 13.2 percent, the GAC said. Spokesman Huang Songping said 2015 had been "a difficult and complicated year" for trade, according to state media.
The GAC said the fall in global commodity prices was one major reason for the sharp drop in the value of China's imports — and it noted that, by volume, China's imports of crude oil rose last year by 8.8 percent. However, spokesman Huang also acknowledged that weakening domestic demand was another factor. And he said China's exports would face "tremendous pressure in the first quarter of this year," though he predicted trade volume in 2016 would "remain at the same level as last year."
On Tuesday, the head of China's top planning agency, the National Development and Reform Commission (NDRC), estimated that the nation would still hit its 7 percent growth target for 2015, when final GDP figures are announced next week — contrary to the predictions of many international analysts. NDRC Secretary General Li Pumin said China had created 13 million new jobs in 2015, and noted that it had approved fixed asset investment of 515 billion yuan (around $80 billion) in December alone. However, Li also predicted that the global economic situation would worsen in 2016, and said this could have a "greater" negative impact on China in the coming year.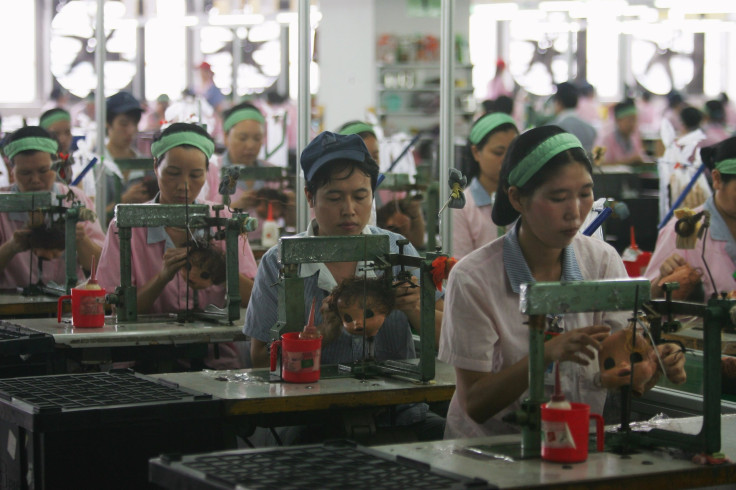 The Chinese government has said its aim is to achieve 6.5 percent growth annually for the next five years. But Li Wei, head of the Development Research Center of the State Council (China's cabinet), said at the weekend that it would be "very hard" to achieve the 6.5 percent target in the coming years. Li said that besides the challenges of slowing global demand, wage rises had made China's labor force less competitive, while environmental problems would also hold back growth.
And economist Wang Tao of UBS said this week that China's growth this year could fall as low as 6.2 percent, particularly if measures to boost slowing growth in the nation's real estate sector did not have a major impact, the official Global Times reported Wednesday.
© Copyright IBTimes 2023. All rights reserved.