China Will Avoid Dramatic Slowdown, And No Need For Deep Depreciation Of The Yuan, Says Top Regulator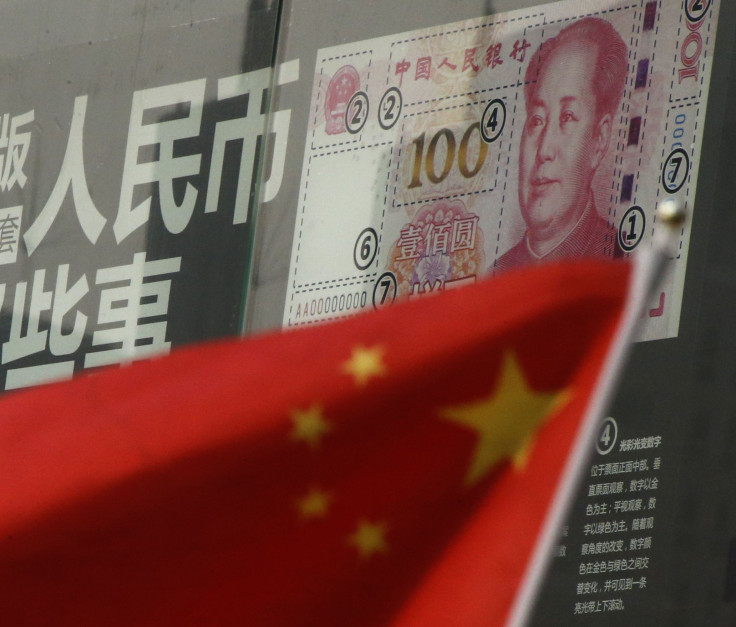 SHANGHAI — A top Chinese market regulator told the World Economic Forum in Davos, Switzerland, there is no need for a deep depreciation of China's currency and no danger of a sharp decline in China's growth this year. Fang Xinghai, a U.S.-educated finance specialist who was recently appointed deputy head of the China Securities Regulatory Commission, said the government had the means to deal with any problems; however, he said the country's stock markets may remain volatile and acknowledged China still has problems communicating with international markets.
Fang, who also serves on the Chinese leadership's top economic advisory group, sought to reassure investors rattled by recent slides in both the stock market and the value of the Chinese yuan, and by the slowing of China's economic growth to 6.9 percent last year, from 7.3 percent in 2014.
"I understand there is some concern that because of volatility, [China's] 2016 growth will slow dramatically," Fang told a panel in Davos. "I don't think it will happen. … We will have what we call appropriately expansionary supportive fiscal and financial policy to make sure the growth rate is still appropriate."
And Fang said China "obviously has the means to do so." He stressed the country had sizeable foreign exchange reserves despite recent government spending to prop up the yuan on international markets. And he insisted the authorities had the resolve to keep the economy moving:
"We can't afford to let the growth rate drop too sharply — that would ignite a lot of financial problems inside China," he said.
Fang also sought to brush away doubts about the credibility of China's gross domestic product figures. "I admit our numbers can always be more perfect," he told the Davos audience, but he said tax revenues in China "went up by 6.6 percent last year, which means the figure is not far from the truth."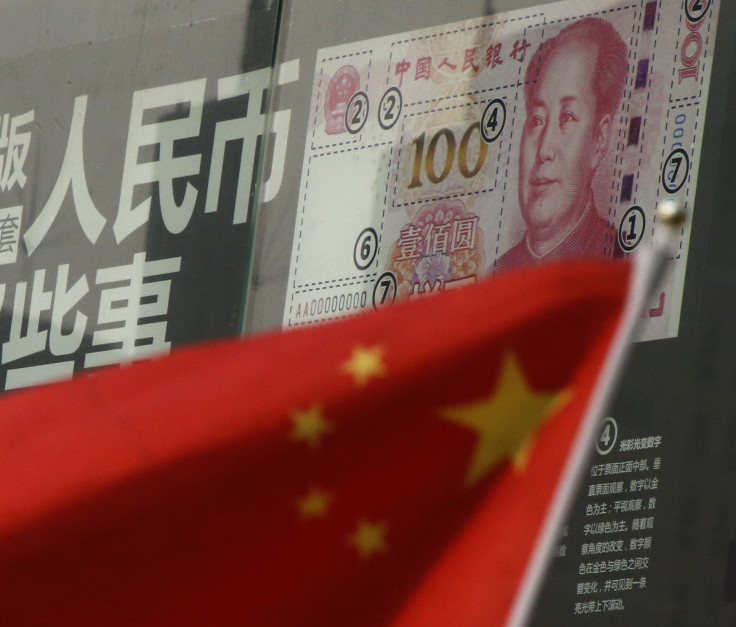 He denied China was planning a major devaluation of the yuan to boost exports, one of the worries spooking international markets. Fang said there was no need for a "deep depreciation of the currency," adding this would not be in China's interests as the country seeks to go from investment-led growth to growth based on higher levels of consumption.
"A too cheap currency is not good for domestic consumption," he argued. The stock market regulator linked recent drops in the value of the yuan — by some 5 percent against the U.S. dollar in the past six months — to its previously high rate against the greenback, and to China's efforts to make the currency more fully convertible since it joined the International Monetary Fund's Special Drawing Rights basket of reserve currencies in November.
"[We] have a little catch up to do in terms of the yuan-dollar exchange rate," Fang said. "But once we've done with it, the rate, when measured against a basket of currencies, would be quite stable, and there is really no basis for China to depreciate the currency, because we still have a very sizeable current account surplus, and the economy is growing at about 6.5 percent."
IMF Managing Director Christine Lagarde, sitting next to Fang on the panel, said it made sense for the yuan to be valued against a basket of currencies, against which she said it had held stable, rather than focusing on the "illusionary peg" to the U.S. dollar. And she said the IMF believes China could maintain growth of around 6.5 percent, the target set by the country's leadership for the next five years.
However, "better communication" about the government's policies, and its goals for the currency and balance of trade, would help the world understand China's aims, Lagarde added.
"There is a communication issue. It's something markets don't like, uncertainty , not knowing exactly what the policy is, exactly against what the RMB [yuan] is going to be valued," she said.
Fang, whose appointment as a stock market regulator was seen as an attempt to reassure international investors the body would become more professional following sharp criticisms of its interventions in China's market last year, acknowledged the nation and its communist system faces a challenge in dealing with global markets.
"In terms of communications, you're right, we should do a better job," he said. He stressed China was "learning — I'm here today to communicate." However he added, "we have to be patient, because our system is not structured in a way to communicate seamlessly with the markets."
Fang downplayed recent problems with China's stock market, which have reverberated around the world. He emphasized that, despite a 40 percent plunge in share prices since last June, the market was still 30 percent higher than its level in mid-2014, before it began a year-long bull-run. And he said China's stock market, which is still only partially open to foreign investors, "is rather isolated from the outside world," and consequently its impact on the outside world ought to be "very minimal."
Fang accepted that "sometimes we don't know how to deal with the market very well yet," but added, "You bet we can learn." However, he sidestepped questions about the short-lived introduction of a circuit breaker mechanism in early January, which was widely criticized for increasing volatility on the markets.
Instead, he argued the "structure of [China's] government is such that the response to any financial risk is very swift … [and ] decisive." And, emphasizing that strong leadership was important to a country, he added, "I think we have the strongest leadership in the world at this point."
This remark provoked a grin from Lagarde, but not all investors are likely to be smiling. China's leadership under President Xi Jinping has faced criticism for placing greater emphasis on cracking down on civil society and promoting traditional communist ideology in recent months rather than perfecting market economic mechanisms.
Nevertheless, Lagarde suggested there was too much pessimism about China's economy. She said while many believe China's growth had "collapsed at 6.9 percent," the increase in the total size of the nation's economy over recent years means even with a slower growth rate, its development still remained on "the same" level.
Fang said China's growth had made "a huge contribution to rest of the world," and concluded: "The rest of the world should appreciate this a little bit more."
Correction, Jan. 22, 2016, 1:10 a.m. EST: This story earlier said Fang Xinghai previously served on the Chinese leadership's top economic advisory group. The story has been corrected to note that he continues to serve on the advisory group.
© Copyright IBTimes 2022. All rights reserved.
FOLLOW MORE IBT NEWS ON THE BELOW CHANNELS