China's Economic Growth Slows In Second Quarter Of 2013, Industrial Production Data Misses Market Estimates, Asian Markets Gain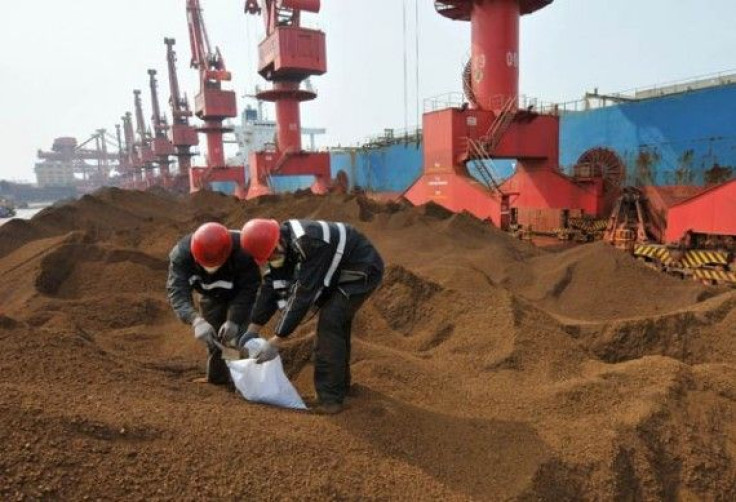 China's annual Gross Domestic Product, or GDP, growth slowed to 7.5 percent in the second quarter, easing from 7.7 percent registered in the previous quarter, as the country's leaders eschew short-term gains in favor of achieving sustainable long-term growth.
While the latest evidence of a slackening in the Chinese economy is in line with expectations, and the annual rate of growth -- projected to be 7.5 percent -- is deemed impressive by current global standards, it would still be the lowest annual growth rate for China in more than two decades.
"These figures are not surprising, adding to signs of downward pressure on China's economy," Zhou Hao, an economist at ANZ Bank in Shanghai, told Reuters.
A separate set of official data released on Monday showed that the country's industrial output missed analysts' expectations but retail sales increased at a better-than-expected rate.
Industrial production for June rose 8.9 percent annually, slowing from May's 9.2 percent growth, and coming in below Reuters' estimate of a 9.1 percent gain. Retail sales in June, however, rose 13.3 percent year-on-year, beating expectations of 12.9 percent, and topping the 12.5 percent figure recorded in May.
China's statistics bureau, which released the data Monday, chose to downplay concerns over the economy's wobbly growth, noting that GDP growth was stable in the first half of the year, and economic indicators were well within the government's targets.
"Viewed overall, national economic performance in the first half of the year was generally stable, and the main indicators remain within the reasonable bounds for the annual forecast," Sheng Laiyun, a spokesman for China's National Bureau of Statistics, said during a news conference, broadcast live on Chinese television Monday morning, New York Times reported. "But economic conditions are still complex and changeable."
China's new leadership has been promoting economic reforms aimed at ushering in sustainable long-term growth driven by domestic demand in the country, to replace the breakneck, export-based growth that propelled China to a major economic power in the past two decades.
"There needs to be both effective and stable growth and also structural adjustment, ensuring that there is action while maintaining stability," state-run media reported, citing the official summary of the meeting of China's cabinet, chaired by Premier Li Keqiang, on Friday.
Premier Li has maintained the official stance that the country would tolerate slower growth and that the government will go ahead with structural reforms despite the economy showing signs of cooling down. The government is also reluctant to offer monetary stimulus to boost growth.
"The focus is still on reforms. The chances of a cut in interest rates or banks' reserve ratio look slim," Xu Hongcai, senior economist at the China Centre for International Economic Exchanges, told Reuters before the release of the GDP data.
However, some analysts believe that China's reforms could spell trouble for its economy if the slowdown hurts growth in investment and employment.
"As of now, China's GDP has been staying under 8 percent for five straight quarters, a clear sign of distress," IHS senior economist Xianfang Ren, told MarketWatch. "We are especially concerned about the rather significant downslide of investment growth, led by real-estate investment. Construction sector could see lots of headwinds coming forth in the second half, if there is no marked change in policy course."
Asian markets seemed to shrug off the latest Chinese data, as its GDP growth was in line with expectations, and investors seemed to overlook the short-term distress signs for now.
The Shanghai Composite index gained 1.46 percent and Hong Kong's Hang Seng Index rose 0.43 percent, while Australia's S&P/ASX 200 was trading up 0.27 percent. In India, the BSE Sensex was down 0.15 percent while South Korea's KOSPI Composite index was down 0.12 percent.
Japan's Nikkei was closed for a public holiday.
© Copyright IBTimes 2023. All rights reserved.