China's Millionaires Looking for Way Out
Opinion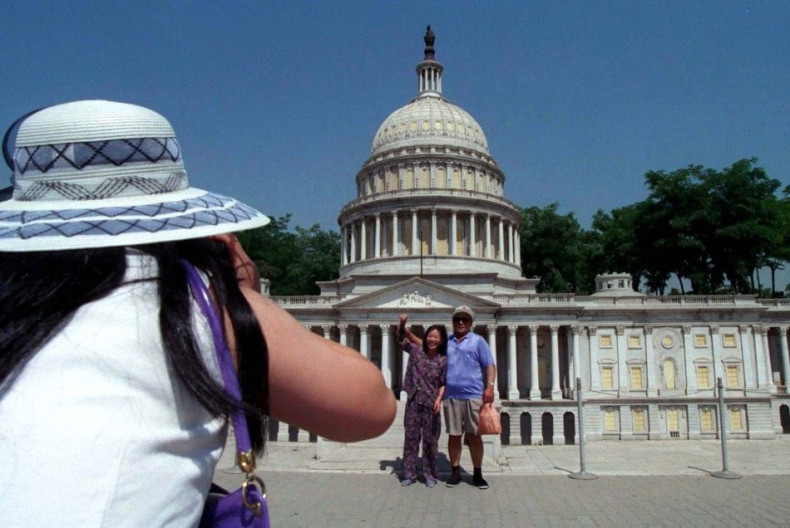 China's millionaires want out. And if Congress is smart, it will lure them to the United States, along with others who aren't quite so rich.
Over half of Chinese millionaires have either begun planning a move abroad or are thinking about leaving China, according to a joint Bank of China and Hurun Report study examining the wealthy. And it's not the only report saying so; earlier this year, China Merchants Bank and Bain & Co. reported nearly 60 percent of China's wealthiest-as many as 520,000 people-- wanted out.
Moreover, the United States was the top destination for 40 percent of China's wealthy potential emigrants. That's great news for the American economy, especially considering that the Chinese are already among the United States' most lucrative visitors. In 2008, Chinese tourists-not only millionaires but also middle-class travelers-spent an average of $7,200 each, adding a whopping $3.6 billion to the U.S. economy. China's super-rich would spend even more.
A good start would be to offer residential visas for foreigners who want to buy a home-an idea recently proposed by Sen. Charles Schumer (D-N.Y.), and Mike Lee (R-Utah). Under their VISIT-USA Act, foreigners who spend $500,000 cash on residential property would get a three-year visa, provided they pass a background check. They'd be required to live in the United States at least half of the year, and they'd pay an income tax here on their foreign earnings.
The bill is certainly flawed: Lee and Schumer are marketing VISIT-USA as a way to sop up excess homes amid the shaky housing market, but many of the truly problematic properties cost less than the bill's spending requirement. And VISIT-USA visa-holders would get neither a work permit nor a pathway to citizenship, which may deter them from further investing in the American economy.
A better approach would be to open up immigration to Chinese who may not have $500,000 in cash, but who nevertheless would be an economic boon.
These middle-class Chinese share many complaints with the upper-class counterparts. And the U.S. economy benefits from increased Chinese immigration. During the recession, immigrants outpaced other sectors of the population in creating businesses, according to a report by the Ewing Marion Kauffman Foundation.
Perhaps most worrisome is that the United States is losing tomorrow's Chinese millionaires, many of whom would have preferred to pursue their entrepreneurial dreams in American borders. Among Chinese who have studied in the United States, 68 percent plan to start a business in the next 10 years, but 85 percent fear they won't be able to get a work visa in the United States.
Unfortunately, change seems unlikely as long as policymakers take the easy way out, yielding to populism, endorsing protectionism and shunning immigration reform. But under the status quo, we're missing out, turning away educated, entrepreneurial Chinese who want to visit, spend and invest in the United States. That's a mistake, and an expensive one.
Jillian Melchior is a foreign correspondent writing about China.