Chinese Economic Slowdown Lowers S&P 500 Forecast, Says Goldman Sachs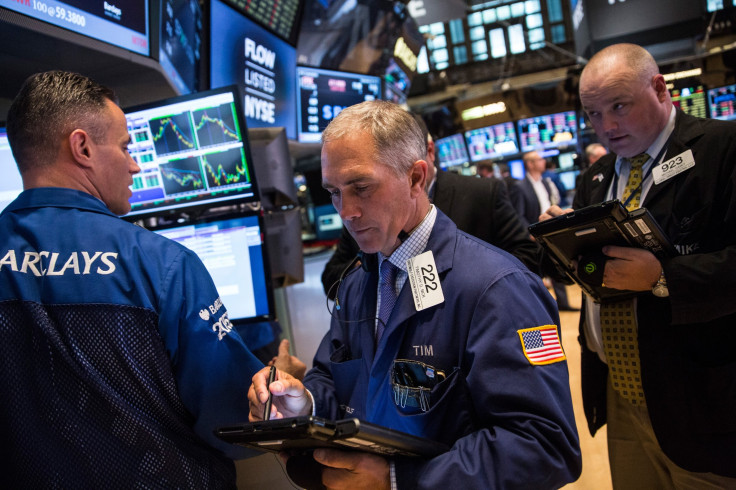 Slower growth in China and the U.S. led investment bank Goldman Sachs to cut its S&P 500 forecast for the rest of 2015 to 2,000 from a price target of 2,100, Bloomberg reported. In addition to China's economic slowdown, the investment bank also cited declining global oil prices for the downward projection in its revised prediction.
"A lower path of profits is an obvious reason to lower a price target, but the risks for the index level and price-to-earnings multiple have also increased," wrote David Kostin, Goldman Sachs' chief U.S. equity strategist.
Contracting earnings were part of Goldman Sachs's reasoning when the investment bank lowered calendar year earnings, Kostin said. If Goldman Sachs's estimates end up being accurate, this would mean a drop of approximately 3 percent for the S&P 500, its first negative year since 2011.
Fears over China's economy started more than a month ago when the Shanghai Composite Index sharply declined, triggering a large drop in both European and American markets. Now, Goldman Sachs has said that U.S. estimates for Chinese economic growth were most likely off by an entire percentage point.
Goldman Sachs didn't point the finger solely at China. The investment bank noted that political gridlock in Washington, D.C., including the resignation last week of Speaker of the House John Boehner, could lead to long debates over the U.S.'s debt ceiling. A Federal Reserve interest rate hike in December was also possible, it warned.
"Our baseline forecast is that the US economy will grow at a modest pace, earnings will rise, and the S&P 500 index will climb slowly while the P/E multiple declines as interest rates rise," wrote Goldman Sachs, referring to the price-earnings ratio. "'Flat is the new up' will be the 2016 investor refrain."
The predictions released by Goldman Sachs forecasted gains of 5 percent or less through 2018 for the S&P 500. The investment firm predicted that the U.S. economy would grow by 2.4 percent in 2016 down from 2.8 percent.
U.S. stocks fell Monday, closing at 1,881 points and increasing worries about an economic slowdown.
© Copyright IBTimes 2023. All rights reserved.