Chinese Gold Demand Could Rise In 2014, In Surprise Call, Though India's Demand May Have Peaked Years Ago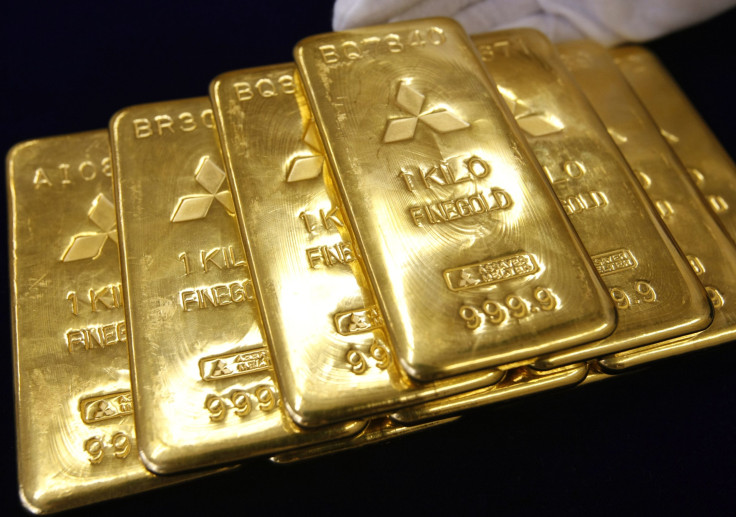 Demand for gold in China, which broke consumer records in 2013, could reach new heights in 2014, according to some analysts.
That may surprise investors who wonder whether yearly Chinese gold consumption of over 1,000 metric tons is sustainable. Record Chinese buying was driven partly by steeply lower prices in 2013, as Chinese bargain hunters snapped up coins, bars and jewelry.
New York's CPM Group projects that net Chinese gold demand, which sums investment and consumer demand, will rise to over 44 million ounces in 2014, up from 41 million ounces last year. An ounce of gold cost $1,292 in New York on Friday.
"But the rate of growth is sharply lower," in 2014 compared to last year, cautioned CPM Group commodities analyst Jeffrey Christian.
"At some point, possibly 2015, you might actually see a decline in annual demand for gold in China," he added. "We are concerned about what that decline or plateauing of demand in China will do to Western gold investors' attitudes."
Much of the rise in Chinese demand in 2013 was due to higher investment demand, according to CPM Group. Still, some new Chinese gold investment products, like gold exchange-traded funds, have so far failed to gain much traction. Such funds are popular in the U.S.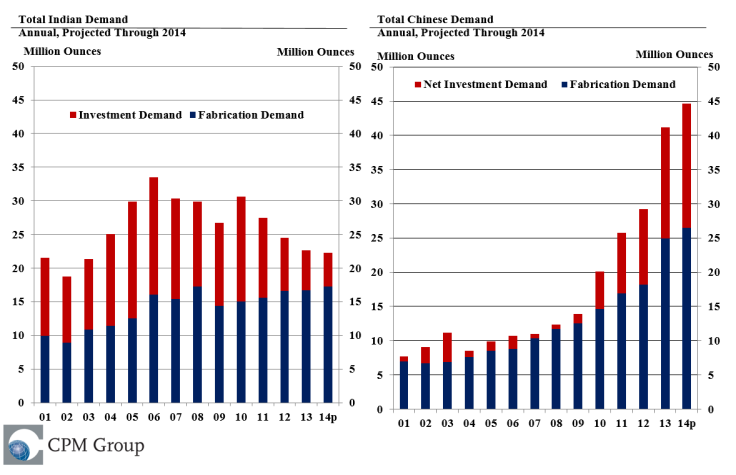 Since 2006, Chinese gold demand has risen at an annualized rate of 20 percent, according to Dundee Capital Markets economist Chantelle Schieven.
Lower average gold prices in Chinese yuan in 2014 could drive more purchases this year, as Chinese incomes rise, she said at a recent New York gold seminar. Schieven also expects Chinese demand to increase in 2014.
But industry figures within China, like Du Haiqing, a manager at China mining company Gold Group Corp. have said that demand could drop below 1,000 tons in 2014. He called such levels unsustainable in the long term.
China's strong gold appetite comes as demand in India, formerly the world's largest consumer of gold, peaked years ago, said CPM Group. China and India together account for about half of global gold demand.
"India – you actually see peaked in terms of demand back around 2005 or 2006. And it's been on a slightly downward slope ever since," said Christian.
Many analysts have contended that Chinese demand for physical gold has supported gold prices, though that has been apparently outweighed by bearish investor sentiment in the West, where investors sold off 880 tons of gold from funds in 2013. That helped push prices down and contributed to gold's worst price fall by percentage in three decades.
© Copyright IBTimes 2023. All rights reserved.