Chlöe Bailey Says Comparisons With Sister Halle Are 'Shallow' And 'Disturbing'
Chlöe Bailey, who forms half of the R&B musical duo Chloe x Halle, has revealed that she hates it when people compare her to her sister, even calling such comparisons "shallow" and "disturbing."
The 23-year-old singer marked her solo debut after performing "Have Mercy" at the MTV Video Music Awards (VMAs) in September 2021. Meanwhile, her younger sister, Halle Bailey, is set to star in Disney's live-action musical film "Little Mermaid," which is set to be released in 2023.
Chlöe recently sat for an interview with Yahoo's "In the Know," during which she revealed that while she's learning the ropes of making music as a solo artist, she enjoys having a sister in the music industry.
"It's been so empowering having my sister next to me," she noted in the January cover story of the publication.
The "Ungodly Hour" singer went on to share that she hates it when people compare them with each other.
"But I will tell you what annoys me a lot. I hate when people online constantly try to compare my sister and I. It is the most shallow, most disturbing thing," she explained. "It was very off-putting to know how people would try to put two young Black sisters who love their craft so much and love each other so much, how they try to pit them against each other just because they're different in some ways."
The musical duo began their career by singing covers on YouTube. They were discovered by Beyoncé after they covered her song, "Pretty Hurts." The award-winning singer-songwriter signed them to her label, Parkwood Entertainment, and became their mentor in 2014. The pair released the EP "Sugar Symphony" in 2016 and the mixtape "The Two of Us" in 2017.
Since then, Chloe x Halle has received a total of five VMA nominations: Best New Artist and Push Artist of the Year in 2019 and Best Group, Best R&B Video and Best Quarantine Performance in 2020. The last two nominations were both for the song "Do It."
Chlöe also revealed in the interview that she's grateful for Beyoncé not only for influencing her music but also for helping her become more comfortable with speaking her mind about many issues.
"But we have to love ourselves enough to not be silent, whether that's in music or creative or even on the business side," Chlöe said. "I can truly give a lot of credit to Beyoncé because she inspires me. Yes, as a musician and an artist, but as a businesswoman. And how she's not afraid to say, 'I want this, I don't want that.' I'm still learning that."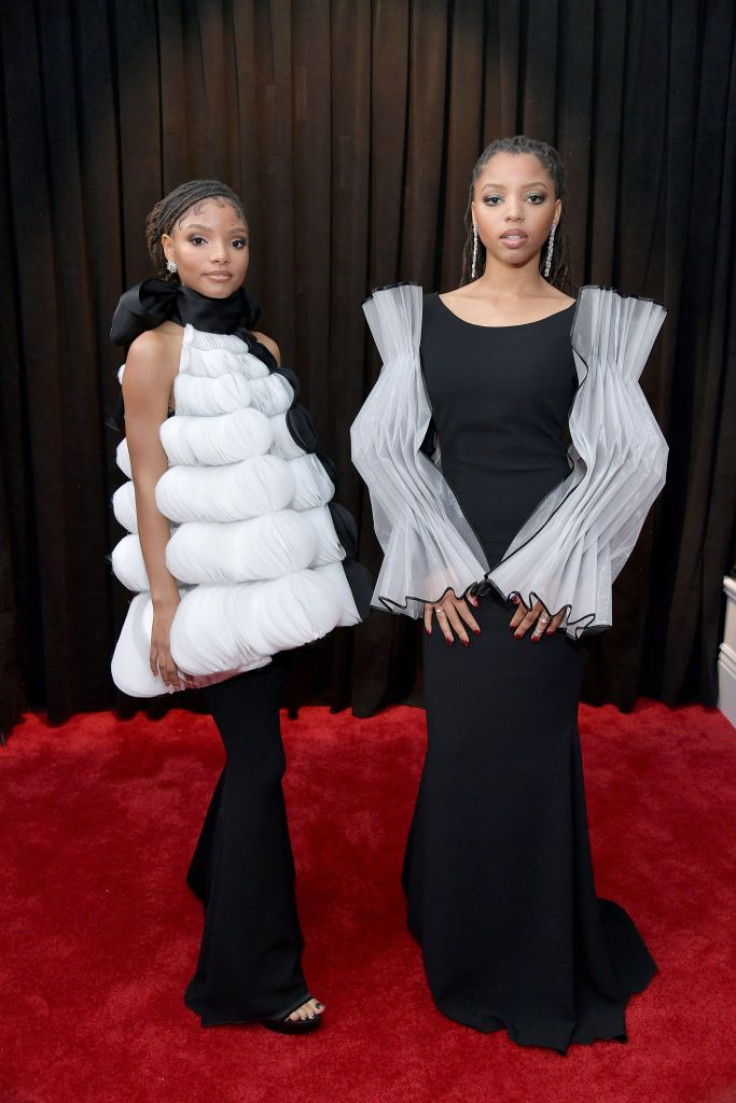 © Copyright IBTimes 2023. All rights reserved.