Beyoncé Talks About Raising Honey Bees At Home
KEY POINTS
Beyoncé shares three kids with her husband Jay-Z
The singer dropped a documentary, "Beyonce & Jay-Z: Power Love" on Aug. 1
The singer was recently featured in "Ivy Park Rodeo"
Beyoncé revealed that she is building a hemp and honey farm at home. The 39-year-old singer talked about her love for bees during an interview with Harper's Bazaar for its September issue.
The singer recalled her time during quarantine and said, "I went from overindulgences to creating positive rituals drawing from past generations and putting my own spin on things. I discovered CBD on my last tour, and I've experienced its benefits for soreness and inflammation."
The singer further explained that it helped her with "restless nights and the agitation" that she felt due to not being able to fall asleep.
"I found healing properties in honey that benefit me and my children," she added. "And now I'm building a hemp and a honey farm. I've even got hives on my roof! And I'm so happy that my daughters will have the example of those rituals from me."
Although the singer didn't mention if she is building the honey farm in Miami, Bel Air or New Orleans property. However, the singer was spotted spending time in the Hamptons with her husband Jay-Z and their kids.
The couple has three kids together -- Blue Ivy, Rumi and Sir.
Beyoncé also reflected on the pressure women deal with being a family's backbone. "I think like many women, I have felt the pressure of being the backbone of my family and my company and didn't realize how much that takes a toll on my mental and physical well-being," she admitted. "I have not always made myself a priority," she added.
The singer further noted her struggle with "insomnia from touring for more than half of my life." She also talked about how she tore her muscles by dancing in heels and dyes and sprays that impacted her hair and skin.
On the work front, the singer recently featured in "Ivy Park Rodeo," which dropped on Aug. 5. She also dropped a documentary titled, "Beyonce & Jay-Z: Power Love" on Aug. 1. As the title suggests, the documentary features her husband and the world's first hip-hop billionaire, Jay-Z.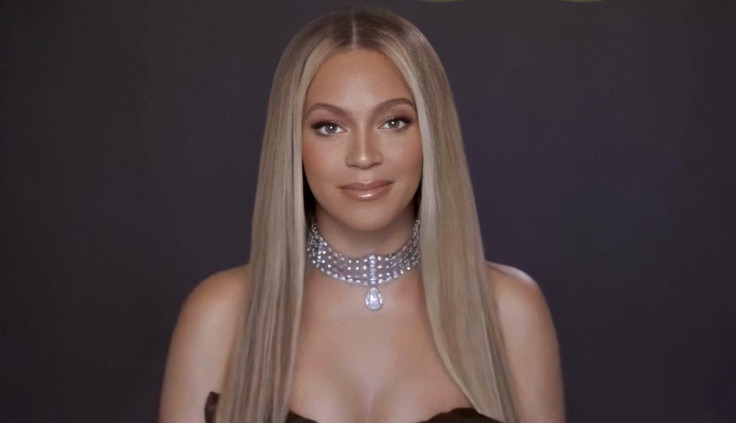 © Copyright IBTimes 2023. All rights reserved.