Chris Brown Brings Daughter Royalty Out On Stage During Concert After Getting Joint Custody [VIDEO]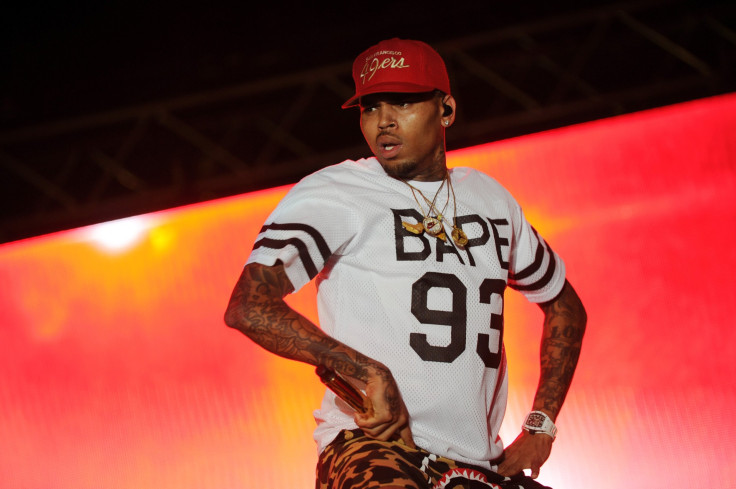 Chris Brown celebrated getting joint custody of his 1-year-old daughter Royalty by bringing the little girl out on stage with him during a concert Saturday night at the Isleta Amphitheatre in Albuquerque. The singer, who's currently on his "One Hell of a Nite" tour, surprised the crowd when he had his baby girl join him for a performance of "Show Me."
In a video posted by TMZ, Brown is seen singing and dancing as Royalty, wearing a pair of pink headphones, stares at the crowd. Taking to Instagram after the show to post a photo of him and his daughter on stage together, the "Liquor" singer wrote, "Lil momma came on stage to say what's up! #royalty." The 26-year-old also shared a photo of him playing with the little girl backstage. "Before the show activities. Playing doctor," Brown wrote. "Honestly I have more fun doing this than going out to the club. #feelinglikeanoldman."
As previously reported, Brown was awarded joint custody of Royalty on Friday. The singer and his baby mama Nia Guzman were both at a Houston court to work out the details of their custody arrangement and child support payments. The judge decided both Brown and Guzman would equally share custody of the infant, and Royalty would divide her time between her parents by spending four consecutive days at one home before traveling to the other. Brown and the 31-year-old model live near each other in Los Angeles.
Brown, who's currently on his "One Hell of a Nite" tour, also ramped up his security by reportedly adding five new guards. One guard will keep a close eye on the singer's money and jewelry, while the other four will make sure there are no incidents on tour while his daughter is with him. Check out the video below of Brown and Royalty on stage together at his concert.
© Copyright IBTimes 2023. All rights reserved.