Chris Brown Debuts New Tattoo, Gets Daughter Royalty's Face On His Back [PHOTO]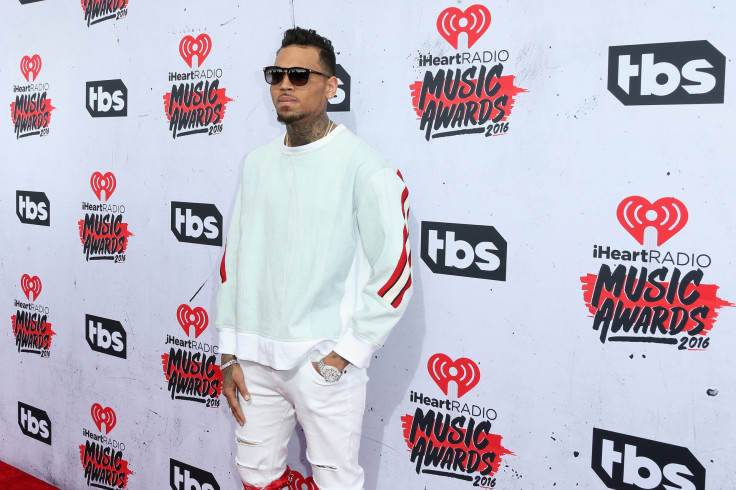 Chris Brown has yet another tattoo, but his latest one definitely could be the most sentimental. The pop star debuted the ink on Instagram, revealing that he got his daughter Royalty's face tattooed on his back near his left shoulder.
"Not finished yet but we workin #RORO," Brown captioned the photo on Sunday. The "Liquor" singer has since deleted the image. Brown's tattoo artist also shared a photo of him working on the singer's new tattoo, writing: "THANKS FOR ALL @chrisbrownofficial Thank You for this incredible experience and for making me feel part of this. You are an incredible person Chris."
Last week, the 27-year-old singer celebrated Royalty turning 2 by paying for her to have a "Frozen"-themed birthday party. According to TMZ, Royalty entered the party on a pony and got to hang out with Olaf, Anna and Elsa at the bash as fake snow fell down on everyone. She also had a three-tier castle cake with rhinestone towers that cost a reported $10,000. The outlet reported that Brown paid for the entire party, estimated around $30,000, but wasn't able to attend because he's on his One Hell Of a Nite Tour.
Brown, however, did post a video to his Instagram page giving his young daughter a sweet birthday shout-out. "Hey hey. I just want to give a special shout-out to my daughter and say 'Happy Birthday RoRo!' I love you baby," he said. "She's 2! She's getting so big!" The pop star also took to the social networking site to lash out at fans who thought he spent too much money on the little girl. Posting a photo of two pairs of designer sneakers he bought Royalty for her birthday, he wrote: "You can call me 'ghetto' for spending money on my daughter but along with these material things which have no possible values to teach humility, self confidence, and equality, I also will be spending twice as much on her education, Health and development as a YOUNG WOMAN,"
Last December, Brown opened up about being a first-time father telling Ryan Seacrest on his radio show "On-Air With Ryan Seacrest" that it has been a "very humbling" experience. "You know, it's very calming," he said. "I think I was a lot, you know, rambunctious, very hyper as a kid but now seeing that 10 times over, my daughter's kinda like mellowing me out."
© Copyright IBTimes 2023. All rights reserved.