Chris Brown-Nia Guzman Feud Update: Royalty's Mother Fears 'Loyal' Singer's Friend Might Kidnap Daughter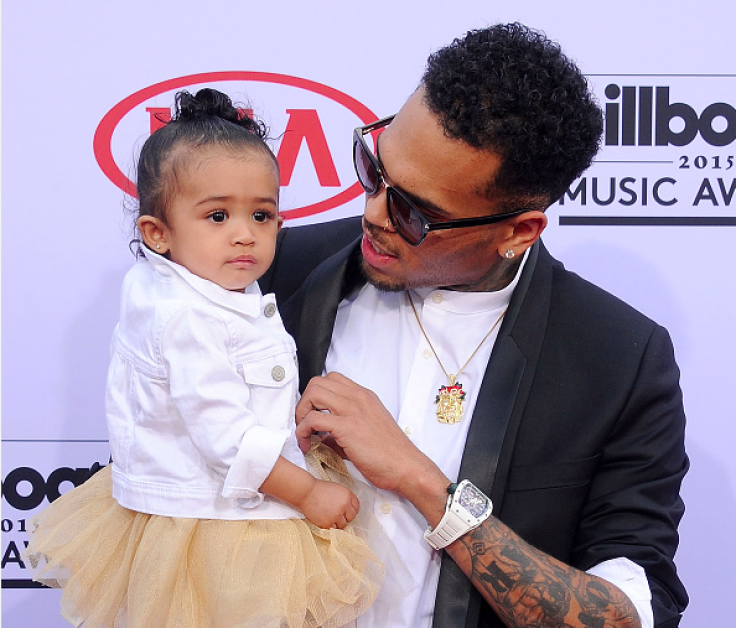 Nia Guzman has expressed concern over the security of her daughter Royalty after Chris Brown's Los Angeles home was raided and ransacked by three masked men on Wednesday. The singer's home intrusion may act against him in his feud with Royalty's mother over the custody of their daughter.
After the latest episode, Guzman fears that one of Brown's friends might try to kidnap their 1-year-old daughter. Some reports speculate that the intrusion may have been perpetrated by Brown's associates. This is the second time someone broke into the "Loyal" singer's house.
Authorities reportedly said Wednesday that the robbery took place when Brown was not at home, and that the men were aware the house was owned by the singer. The armed suspects, who had locked Brown's aunt in a closet, reportedly got away with an unknown amount of money and some personal items.
"Nia doesn't want her baby around all those hoodlums. Chris has too much riff raft surrounding him and Nia doesn't want her baby around those people because she don't know them apparently neither does Chris," a source told Hollywood Life. "Nia thinks Chris is crazy for saying she's money hungry. Just look at his friends. … Chris can't even protect his own house or trust his own friends. Nia would be a fool to send Royalty there with Chris and a house full of low lifes."
Brown is reportedly concerned that Guzman would always want media attention like his former girlfriend Karrueche Tran because of which he changed his mind of moving his daughter and her mother to Los Angeles. The ongoing tension between Guzman and Brown fueled after he filed a paternity suit.
"He understands now that Nia is all about draining his bank accounts and before he lets that happen, he wants a judge to weigh in and put some structure in place," another source told Hollywood Life earlier this month.
© Copyright IBTimes 2023. All rights reserved.