Chris Brown-Rihanna Update: 'Loyal' Singer Still 'Loves Her To Death,' Hopes For Reconciliation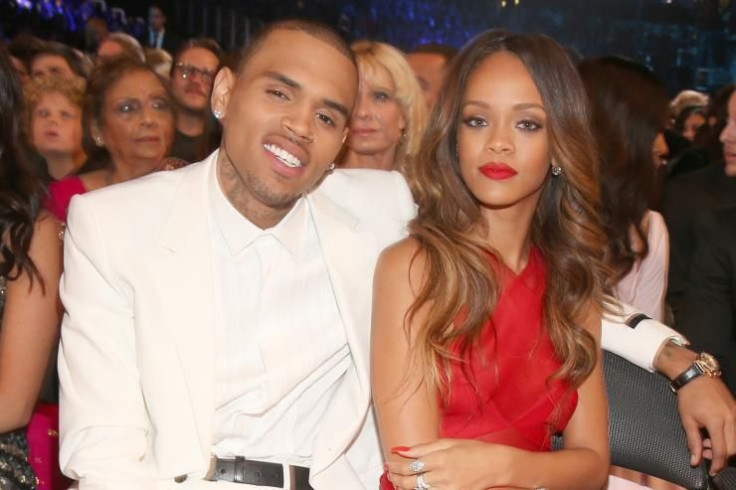 Chris Brown is missing his former girlfriend, Rihanna, and hoping for reconciliation as the two are coming on good terms with each other after their tumultuous relationship ended in 2013, Hollywood Life reported, citing sources. The "Loyal" singer has realized that he still "loves her to death," the report added.
"He misses her. He always has. She's a good woman and he loves her to death. He thinks she's drop dead beautiful with a soul that only an angel could have," a source told Hollywood Life. "He'd give anything just to have a meal with her. Not sex. Just a meal. Just to talk. Just to look at her and witness her beauty all over again."
Recently, the former couple had FaceTime sessions to reconnect, the blog Media Take Out wrote in an exclusive report Monday. "[Rihanna] is taking it slowly. She still loves Chris and wants to make sure that this time they do it right," a source told MTO.
Aspiring singer Assata also said she was in the studio Friday with Brown and rappers Fetty Wap and French Montana when the 27-year-old singer connected with Rihanna on FaceTime. They were supposedly talking like they were "boyfriend and girlfriend," Assata added.
Brown is not forcing Rihanna to meet him and is reportedly enjoying the kind of relationship the two currently share. "It's the simple things he's after these days," the source told Hollywood Life. "He doesn't know if it will happen but in the meantime, a man can dream, can't he?"
Although it remains unclear whether Brown and Rihanna will get back together, the former wants them to reunite on stage.
"He's been begging Rihanna to come and be a surprise performer on his tour," another source told Hollywood Life. "He'd love to get up there on stage with her like they used to and get down on one of their past collaborations. You're talking one hell of a night!"
Since Brown's relationship with Karrueche Tran ended after the latter discovered in March that he had a child with model Nia Guzman, rumors circulated that the "Loyal" singer and Rihanna might be thinking of getting back together. According to reports, Rihanna also has been Brown's confidant during the latter's fight with Guzman for the custody of their daughter Royalty.
Brown was also reportedly jealous after reports surfaced that Rihanna was dating Formula One champion Lewis Hamilton. Recently, the Barbadian singer was also linked to Real Madrid soccer player Karim Benzema.
© Copyright IBTimes 2023. All rights reserved.