Chris Cornell Best Songs: Soundgarden, Audioslave Singer Dies At 52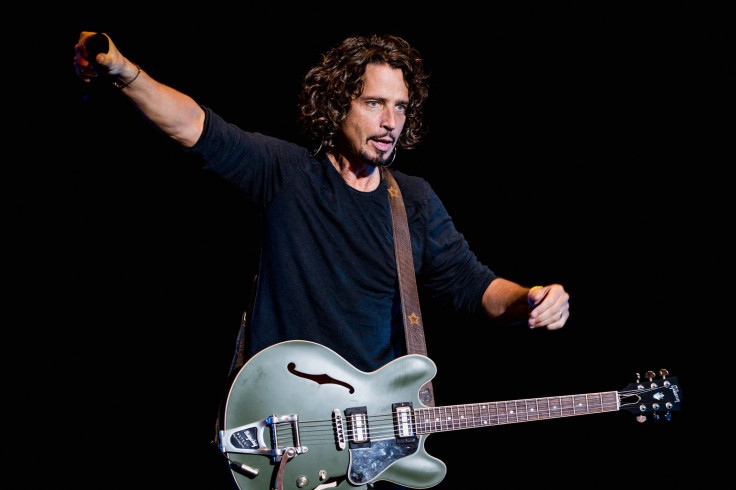 Soundgarden and Audioslave lead singer Chris Cornell died Wednesday night in Detroit at the age of 52, his representative Brian Bumbery confirmed to the Associated Press (AP).
According to Bumbery, the death was "sudden and unexpected." He also said Cornell's wife and family were shocked by it. The statement also stated that the rocker's family would be consulting and helping the medical examiner to determine the exact cause of death, and has asked for privacy till then.
Cornell was last seen performing on stage with his Soundgarden bandmates May 17 at Fox Theater in Detroit. He was known for being the chief architect of the '90s Seattle grunge movement and he started one of the most popular bands at the time. He started his career with Soundgarden in 1989, which sold 22 million albums and won two Grammy awards over the years.
Soundgarden disbanded in 1997 when Cornell, then 48-years-old, was going through a rough patch in his life, including some days in rehab.
"It's something that would have happened even if Soundgarden had stayed together," he admitted during an interview with Daily Mirror in 2012. "It was a long slow slide and then a long slow recovery, but there was self-discovery too. For me it was mostly alcohol – from my late teens until my late thirties," he said.
Read: Musicians, Actors And Other Famous Personalities Who Died In 2016
The late musician added that "near the end of Soundgarden I started to unravel a lot more than I had previously." Cornell then went to form Audioslave in 2001 with three members of "Rage Against The Machine."
"I came out of rehab," Chris recalled during the Mirror interview, "and immediately went on tour with Audioslave, sold millions of records and was playing in front of crowds of 10,000 or 20,000. It's not what most people go through. Most of the time, coming out of rehab people have a destroyed life, struggle to just work again and get a job," he said.
"I sort of had an identity sitting there waiting to be embraced. I was very lucky I was able to see that and not take it for granted. It helped me climb out of the mire. I saw how hard it could be," he added.
Cornell was the first male American musician to write and perform a theme song for a James Bond movie "Casino Royale," which was called "You know my name." He also wrote the end title song called "Live to Rise" for "The Avengers." His duet with Joy Williams on the song "Misery Chain" appeared on the soundtrack of the Oscar-winning movie "12 Years A Slave."
Here's a list of some of his best songs, to remember the famous rocker:
"You Know My Name" (2006) The theme song for the James Bond film "Casino Royale" was inspired by Daniel Craig's portrayal of 007. Cornell did not mention the name of the film in the song because, he said: "As soon as I heard Casino Royale was the title, I knew I wasn't going to have those two words in the song. And no one told me that I should."
The song was nominated for the Grammy and it was at No. 79 on the Hot 100 chart.
"Can't Change Me" (1999) This song was from his debut solo album "Euphoria Morning," which acquired a Grammy nomination that year. He re-released this album in 2015 with a changed title and called it "Euphoria Mourning."
"Hunger Strike" (1991) Cornell recorded this duet with Pearl Jam frontman Eddie Vedder and it was from the album called "Temple of the Dog."
"Suddenly the light bulb came on in my head, this guy's voice (Vedder) is amazing for these low parts," Cornell had said about choosing Vedder for the duet.
"Say Hello 2 Heaven" (1991) Cornell wrote this song to pay his tribute and deal with "Mother Love Bone" frontman Andrew Wood's death. This song was also from the album "Temple of the Dog."
"Like A Stone" (2003) This song also earned him a Grammy nomination and he had said that it was "about concentrating on the afterlife you would hope for, rather than the normal monotheistic approach."
© Copyright IBTimes 2023. All rights reserved.