Chrishell Strause Slams 'Selling Sunset' Co-Star Christine Quinn Ahead Of Season 3 Premiere
Chrishell Strause wants to make one thing very clear -- don't talk about her relationships.
In a pair of tweets on Tuesday, the "Selling Sunset" star shamed her co-star, Christine Quinn, for telling reporters that Chrishell and her ex-husband, "This Is Us" star Justin Hartley, went to therapy.
"I just learned Christine is giving press 'information' about my divorce," the 38-year-old actress began. "Let me be VERY clear. She knows absolutely nothing about the situation and is obviously desperate to gain attention by doing so. Anything from her is either a complete lie or total conjecture on her part."
READ: 'Selling Sunset' Season 2 Finale Teases Chrishell Stause And Justin Hartley's Emotional Divorce
"It's so frustrating and unfortunate that someone would use someone's personal painful situation to get press for themselves," she continued in the following tweet. "I can't say I am surprised, but please check the source. She has absolutely zero knowledge of the marriage we had."
Christine hasn't responded directly to Chrishell's tweets, but when a fan tagged her and wrote, "I haven't even heard of u speaking about her marriage other than u felt sorry for her," she responded, "I didn't say anything bad at all."
According to Page Six, Christine told the outlet that Chrishell and Hartley were "having communication problems for a while."
"We heard that they were in therapy, so obviously there were some issues going on with them," the 31-year-old added.
Fans of "Selling Sunset" know that Christine and Chrishell's relationship has teetered been like that of a rollercoaster, full of ups and downs. The end of Season 2 saw them attempt to work at developing a friendship but based on recent interviews, that doesn't seem to be working out too well, especially since Chrishell has Christine blocked.
"A lot of people always notice on Instagram, like lately, I won't, I haven't tagged [Christine] on something, and that's because I'm just going to be very honest with you guys. I have her blocked," the soap opera actress revealed. "I'm sure she hopes that I never show you guys why she's blocked, because it would be embarrassing to her."
"Selling Sunset" Season 3 premieres Aug. 7 on Netflix.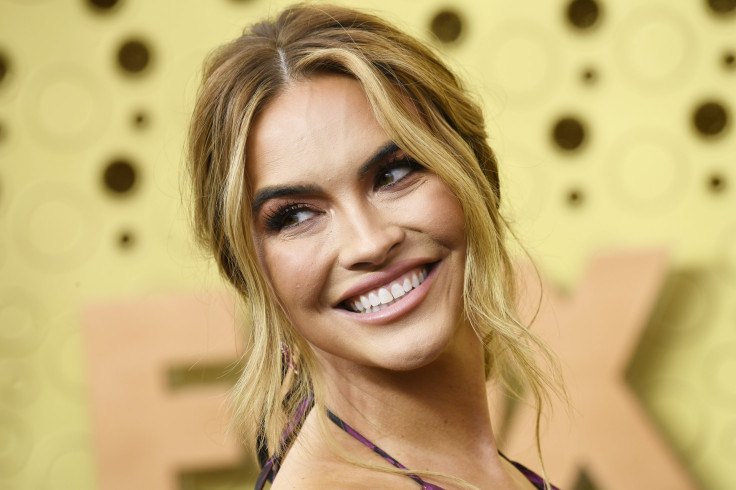 © Copyright IBTimes 2023. All rights reserved.