'Chrisley Knows Best': Grayson Chrisley Explains Why He 'Never Watched' The Show
Grayson Chrisley revealed that he has "never watched" an episode of the popular reality series, "Chrisley Knows Best," which is based on his family.
Grayson, 16, appeared on his sister Savannah Chrisley's "Unlocked" podcast Tuesday and shared that he doesn't watch the reality show because he doesn't think it's interesting.
"I mean, I don't like it, but apparently people do... I haven't even watched myself on TV," he said. Grayson was then asked by his 25-year-old sister how he feels about growing up in the limelight, and he replied, "I don't know anything different."
"Chrisley Knows Best" reality show's first episode aired in 2014 when Grayson was just eight-year-old. Grayson shared that he "didn't really understand what was going on" around him at that time, noting that he didn't really have a choice.
He recalled, "I had fun with it because I didn't understand it. The older I got, the more I was like, 'Oh, I gotta do this.' I thought it was cool, but the cool wears off a little bit."
During the podcast, Grayson and Savannah didn't mention their parents' legal drama, which got them more than 19 years in prison combined for tax fraud. However, Savannah did share how her perspective has changed about parents.
"We also have to learn just because our parents are our parents doesn't make them superheroes," she said. "It doesn't mean they're going to do everything 110 percent. They're going to mess up. They're still people. They make mistakes."
"Chrisley Knows Best" show revolved around a wealthy family living in Georgia. The family members included multimillionaire real estate developer Todd Chrisley and his wife Julie. The couple share three kids - Chase, 26, Savannah, 25, and Grayson, 16.
Todd, who got married to Julie in 1996, was previously married to Teresa Terry from 1990 to 1996. The former couple share two kids - Lindsie, 33, and Kyle, 31.
Following the couple's sentence, "Chrisley Knows Best" has been canceled for future seasons. However, season 10 will air next year as the couple had already filmed it before their conviction, according to multiple reports.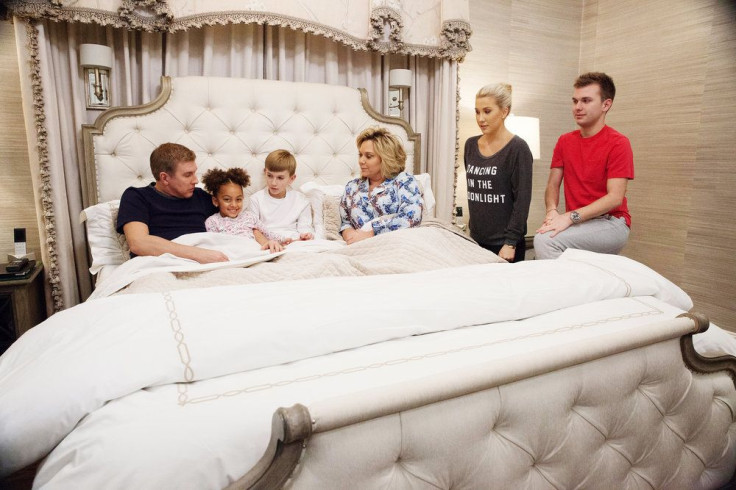 © Copyright IBTimes 2023. All rights reserved.