Christina El Moussa Addresses Doug Spedding Split On Instagram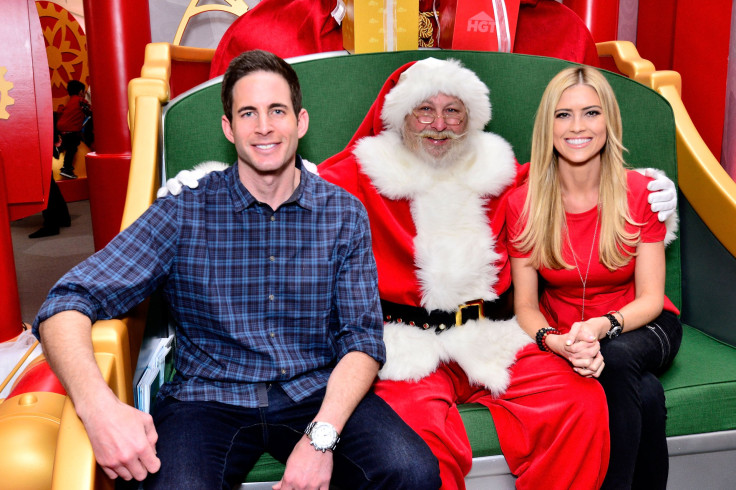 She reconnected with him following a public split with her ex-husband, Tarek, but Christina El Moussa is a single woman once again, and the "Flip or Flop" star has spoken out on social media following her recent split from Doug Spedding.
According to In Touch on Wednesday, Christina split from Spedding after learning he had not only cheated on her, but that he was doing drugs. Shortly after, the news broke, she took to Instagram to share an inspirational quote, hinting that it was about her relationship with her recent ex, and the impact he had on her life.
The split reportedly came after Christina realized that Spedding was doing drugs once again, and while she decided to end the romance, she wanted to make sure that he was receiving help first.
"Christina encouraged him to go back to rehab. Christina is the type of person who sees the best side of others, and that's how she was with Doug. Caring about someone does not save someone and Christina knows that. She just wanted to help him," a source told the magazine.
The source also revealed that her decision to end the romance also came after she realized he had been unfaithful and had been seeing his ex, Tracy Diaz, behind her back, after she uncovered text messages between the two.
"Christina went to put an alarm on Doug's cell phone to wake him up and she saw text messages [between Doug and Tracy]," the source said.
Over the summer, Christina reportedly only had good things to say about her relationship, admitting that she and Spedding had reconnected because of their low-key lifestyle, and the relationship was going well because of that bond.
"Doug and I are doing great. He actually has six kids. He has two twins that are girls—they're 10. Taylor loves them. They got along really well," she told E!'s Daily Pop in September. "We're both kind of low-key, and we like to barbecue, swim at my house, go out on the boat, watch hockey games."
The news about her recent split comes just weeks after the family dealt with a scary experience. Tarek had been present at the Route 91 Harvest Festival in Las Vegas on Oct. 1, but did leave before Stephen Paddock opened fire from a 32nd story window of the Mandalay Bay resort and casino on the concert below. The attack resulted in 58 deaths, and more than 500 were reported injured.
Tarek later revealed he had gotten home safe from the concert, and the news of the shooting had greatly affected him.
"So I just left the Route 91 country concert in Las Vegas. I'm safe but there was an active shooting. Many people [were] shot and killed and [I'm] just really, really sad," he said at the time. "So kind of bummed right now. Sucks that things like this happen. Have a good night."
Christina later also took to Instagram, expressing her heartbreak over how the situation almost became a more personal one for her family.
"This hit WAY too close to home. This tragedy puts a lot of things in perspective. Life is short. Be kind. Be grateful," she captioned her post.
© Copyright IBTimes 2023. All rights reserved.