Christmas In New York: Top 11 Things To Do In NYC During The 2015 Holiday Season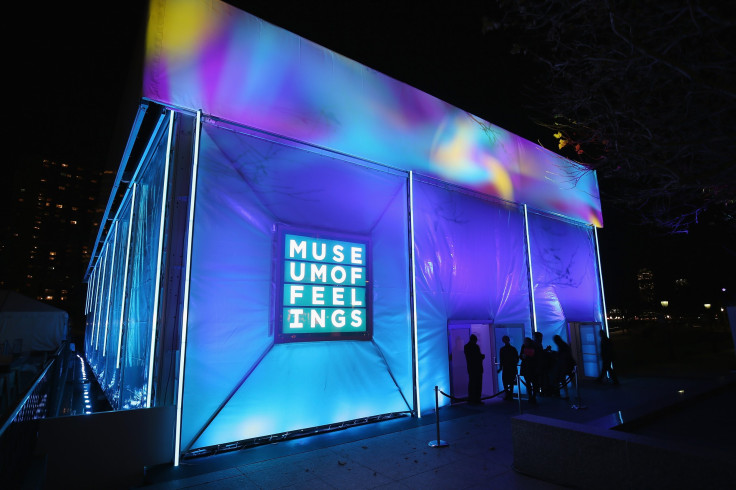 It's beginning to look a lot like Christmas -- especially in New York! So take advantage of this magical time of year and check out everything the Big Apple has to offer during the 2015 holiday season below:
1. Rockefeller Center Tree Lighting
On Wednesday, hundreds of people will gather around the Rockefeller Center Christmas Tree to watch the iconic lighting of the 78-foot-tall spruce. The tree, which is covered in five miles of LED lights, will dazzle starry-eyed tourists and New York natives alike as the tree illuminates Midtown throughout the holiday season.
Visiting hours are from 5:30 a.m. EST to midnight daily. The tree will remain lit until 8 p.m. EST on Jan. 6, 2016. This event is free.
(Location: 30 Rockefeller Plaza, New York, NY)
2. Rolf's Bar & Restaurant
This restaurant is a must-see stop on your Christmas-themed tour of New York City based solely on Rolf's festive, holiday décor. At the German Restaurant, which has a lengthy wait time during the holiday season, tinsel drapes from the wreath-covered ceilings while Poinsettias line the walls of the brightly lit bar that serves festive drinks like Baileys and schnapps. It's safe to say you'll walk away from Rolf's with a child-like spirit, a buzz and an amazing photo!
Rolf's is open daily from 12 p.m. EST to 10:00 p.m. EST.
(Location: 281 3rd Ave, New York, NY)
3. One World Observatory
Get a different perspective of the city that never sleeps from way up high as you visit One World Trade, the tallest building in the Western Hemisphere. The tower, which sits at 1,776-feet tall, gives guests panoramic views of New York's most iconic sites. That means visitors will get to see structures like the Empire State Building all dolled up for the holiday season! Guests are encouraged to purchase their tickets in advance and can receive a discount if their group includes 20 or more participants.
Hours of operation are 9 a.m. EST to 8 p.m. EST daily (the last ticket is sold at 7:15 p.m.) However, those interested should check the online calendar to see the addition Holiday 2015 dates and extended hours.
(Location: 285 Fulton Street, New York, NY)
4. Empire State Building
Don't forget to look up this holiday season! The iconic skyscraper will be lit up in several different hues this month in honor of forthcoming events from Chanukah to the 20th anniversary of the Victoria's Secret Fashion show. Visitors can also climb their way to the tippy-top of the 102-story building to get a glimpse of the brightly lit city by purchasing tickets in advance.
The observatory deck is open daily from 8 a.m. EST to 2 a.m. EST.
(Location: 350 5th Ave, New York, NY)
5. The Museum Of Feelings
Take a break from the hubbub of the city and get in touch with your feelings. Until Dec. 15, patrons can visit the Museum of Feelings, curated by Glade, and watch their emotions manifest in physical form as they wander through the whimsical, interactive exhibit. (Finally! A museum where you're encouraged to touch everything!) Each room of the museum, located in lower Manhattan, evokes a different feeling through visual representations and scents that range from the calming notes of lavender to the joyous aroma of fresh berries.
Visiting hours are Monday through Saturday from 11 a.m. EST to 9 p.m. EST and Sundays from 11 a.m. EST to 7 p.m. EST. This event is free.
(Location: 230 Vesey Street, New York, NY)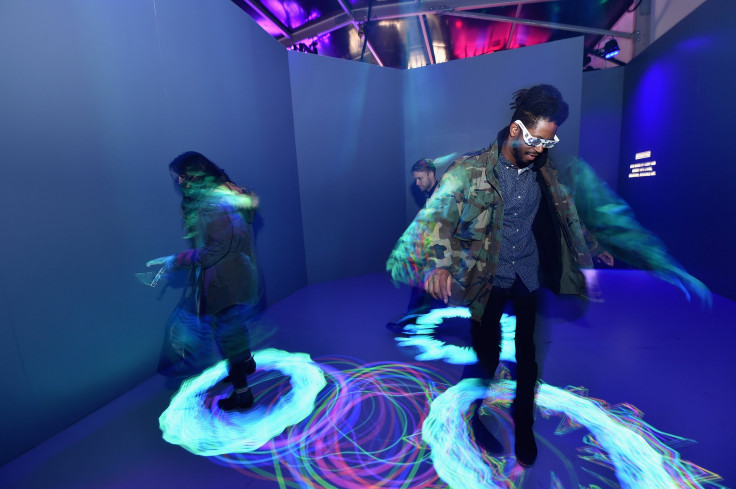 6. Holiday Train Show
Take a trip to the Bronx this winter to check out New York's favorite train show. The enchanting exhibit, which runs until Jan. 18, 2016, allows guests to watch in amazement as model trains zip past all of New York's major landmarks like Rockefeller Center and the Statue of Liberty. This year's show will feature 3,000 additional square feet, which will make room for new trains, bridges and tracks.
(Location: 2900 Southern Blvd., Bronx, NY)
7. Bar Car Nights
This suggestions is for our friends 21 years of age and older. After partaking in an after-dark viewing of the Holiday Train Show, guests can make their way to the jazz soundtracked bar for a complimentary cocktail before getting a peek at an ice sculpture carving demonstration.
The holiday event takes place Dec. 4, 5, 18, 29 and Jan. 2, 8, 9, 15 and 16 from 7 p.m. EST to 10 p.m. EST.
(Location: 2900 Southern Blvd., Bronx, NY)
8. Ice Skating In Bryant Park
Slip on some skates and hit the ice! Although skating in Bryant Park is free, visitors will have to pay for rentals and lockers costs. After skating, patrons can pay a visit to the dozens of holiday shops surrounding the rink, which will remain open until Jan. 3, 2016.
Bank of America's Winter Village is open Monday to Friday from 11 a.m. EST to 8 p.m. EST, Saturday from 10 a.m. EST to 9 p.m. EST and Sunday from 10 a.m. EST to 6 p.m. EST. Skating hours at Bryant Park are from 8 a.m. EST to 10 p.m. EST daily.
(Location: Bryant Park is located behind the New York Public Library in midtown Manhattan, between 40th and 42nd Streets & Fifth and Sixth Avenue, New York, NY)
9. Fifth Avenue Window Displays
Christmas shopping doesn't always have to be a drag -- especially when the window displays of your favorite stores have been decorated to the nines! From Bergdorf Goodman to Bloomingdales, several of the shops on Fifth Avenue will leave you feeling like you're walking through a winder wonderland.
(Location: Fifth Avenue between 39th and 60th Streets, New York, NY)
10. Sixth Avenue Decorations
While wandering around the city, make sure to stumble down the Avenue of the Americas to check out all the dazzling, over-sized ornaments sprinkled throughout the street. (Your Instagram followers will thank you later.)
(Location: Sixth Avenue between 34th and 59th Streets, New York, NY)
11. Jingle Holiday Pop Up Shop
Looking for last minute Christmas gifts? Then make your way over to Chelsea Market the ninth annual Jingle Holiday Pop Up Shop. From Dec. 8 to the 20th, this shopping extravaganza will offer an array of delicious food and finds for shoppers of all ages and tastes.
Chelsea Market is open Monday through Saturday from 7 a.m. EST to 9 p.m. EST and Sunday 8 a.m. EST to 8 p.m. EST.
(Location: 75 9th Avenue, New York, NY)
What New York locations will you be paying a visit to this holiday season? Share your favorite spots in the city in the comment section below!
© Copyright IBTimes 2023. All rights reserved.