'A Christmas Wish' Lifetime Movie Premiere: Cast, Trailer, Synopsis
"One Tree Hill" fans who were wishing for another chance to watch some of their favorites from the show on-screen again for Christmas are getting their favorite gift this year. The latest "It's A Wonderful Lifetime" film, "A Christmas Wish," which premieres Thanksgiving night, will be doing just that.
The film stars Hilarie Burton and Tyler Hilton, who portrayed Peyton Sawyer-Scott and Chris Keller in the popular WB/CW series. This marks the third Lifetime Christmas movie the two have also starred in together, following 2013's "Christmas on the Bayou" and 2018's "The Christmas Contract." Burton also starred in the network's 2015 film "Last Chance for Christmas" and Hallmark's 2012 film "Naughty or Nice." They are also joined by Cristián de la Fuente ("Devious Maids"), Megan Park ("The Secret Life of the American Teenager") and Pam Grier ("The L Word").
So what will happen in Burton and Hilton's newest holiday film? Romance, holiday wishes and plenty of fun.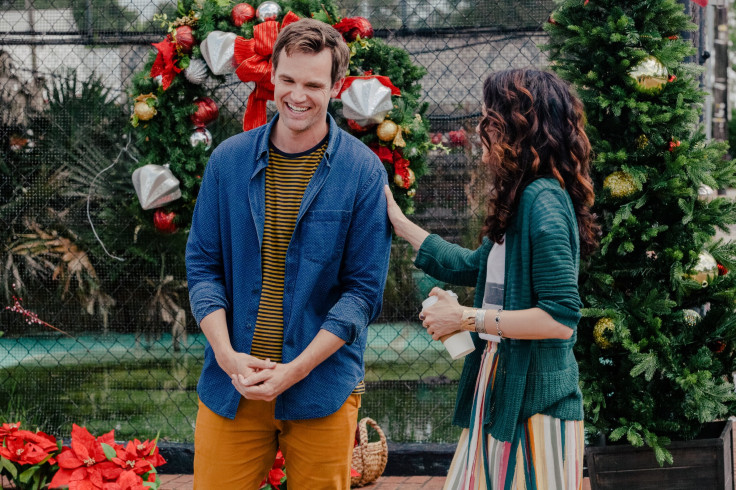 "Every December in the small town of Ponchatoula, Louisiana a wooden wishing box is placed in the park as a Christmas tradition. People write down their true heart's desire on a slip of paper and place it in the box in hopes that their wish will be granted," a synopsis for the film reads. "After a night out together, Maddie (Park) encourages her sister Faith (Burton) to put a wish in the box—a wish to experience true love for the first time."
However, even though the two may be initially skeptical about the power of the wishing box, they are quickly surprised when it appears Faith's wish comes true.
"Faith and Maddie are surprised the next day when she meets the very handsome and eligible Andrew (de la Fuente)," the synopsis continues. "At first, Faith thinks that her Christmas wish has come true."
Still, despite seeming to get what she wished for, Faith will quickly find herself wondering if the person she should be with is actually someone who has been under her nose the entire time.
"But as Christmas nears, Faith begins to wonder if Andre is really perfect for her, or if the wish is leading her to her best friend, Wyatt (Hilton)," the synopsis states.
It will be up to Faith to determine which man is the one she's supposed to be with, and whichever decision she makes will also determine how her Christmas goes.
The film will also see Burton and Hilton reunite with their other fellow "One Tree Hill" co-stars Lee Norris (Mouth McFadden), Antwon Tanner (Skills), Colin Fickes (Jimmy Edwards) and Barbara Alyn Woods (Deb). The cast will be rounded out by Bruce MacVittie, Madeleine McGraw, Aidan McGraw, Willie Garson, Rhoda Griffis and Ryan Cabrera.
"A Christmas Wish" airs Thursday at 8 p.m. EST on Lifetime.
© Copyright IBTimes 2023. All rights reserved.