Chuck Todd Net Worth: Journalist Leaves NBC's 'Meet The Press' After 9 Years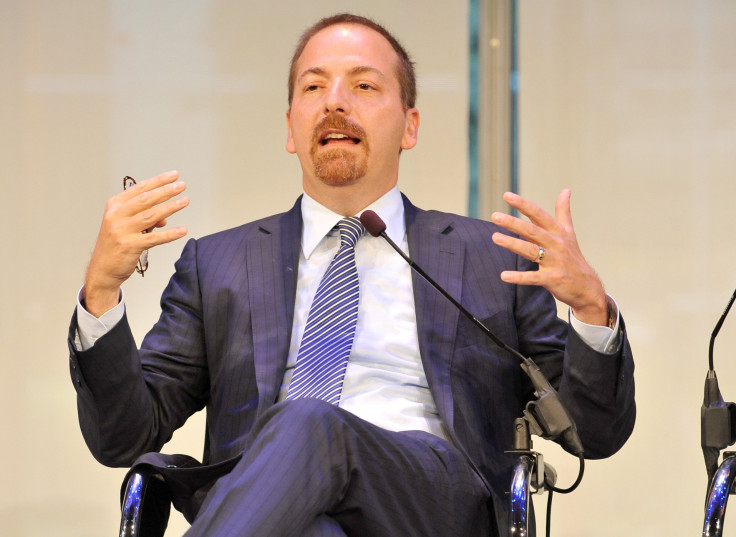 KEY POINTS
Chuck Todd is reportedly worth $12 million
Todd is best known as a host and moderator for "Meet the Press"
Todd will be replaced by Kristen Welker following his exit from the NBC program
Chuck Todd built a fortune before deciding to leave "Meet the Press."
The 51-year-old journalist's net worth has skyrocketed since he joined NBC in 2007 and became the host and moderator of the network's signature Sunday show in 2014, HITC reported.
Todd is now estimated to be worth 12 million, according to Celebrity Net Worth.
The news and political moderator reportedly earns an annual salary of $4 million from NBC for his work on "Meet the Press" and other jobs at the network, the outlet said. International Business Times could not independently verify this information.
Todd also serves as the host of "MTP Daily" and as political director for NBC News. Prior to that, he served as chief White House correspondent for NBC and hosted "The Daily Rundown."
He is also known for his roles in "NBC Nightly News with Lester Holt" and "Today."
Todd announced during his usual broadcast Sunday that he would step down as moderator of "Meet the Press" in September after nine years.
His departure won't end his ties with the network as he plans to remain at NBC as its new chief political analyst, where he will serve as a key voice in the field and during major events coverage. He will also focus on long-form journalism.
"It's been an amazing nearly decadelong run. I am really proud of what this team and I have built over the last decade," Todd said Sunday, NBC News reported. "I've loved so much of this job, helping to explain America to Washington and explain Washington to America."
He continued, "When I took over 'Meet the Press,' it was a Sunday show that had a lot of people questioning whether it still could have a place in the modern media space. Well, I think we've answered that question and then some."
NBC News' president of editorial Rebecca Blumenstein and senior vice president of politics Carrie Budoff Brown sent a memo to staff members in which they hailed "Chuck's thoughtful and passionate leadership."
"'Meet the Press' has sustained its historic role as the indispensable news program on Sunday mornings," Blumenstein and Budoff Brown said. "Through his penetrating interviews with many of the most important newsmakers, the show has played an essential role in politics and policy, routinely made front-page news, and framed the thinking in Washington and beyond."
Todd is the 12th moderator of "Meet the Press." The five-time Emmy-winning journalist considered himself a custodian of the show and previously expressed his willingness to move forward and leave the program to a new moderator.
"I don't own this, I'm just house-sitting," Todd said during the program's 75th-anniversary celebration in Washington last year. "I want to leave it in better shape for the next person, and every person has done that."
Kristen Welker, NBC News' co-chief White House correspondent, will succeed Todd.
Welker joins the ranks of hosts like Tim Russert, who presided over the show from 1991 until his death in 2008. She is the second woman after Martha Rountree and the first Black journalist to moderate "Meet the Press."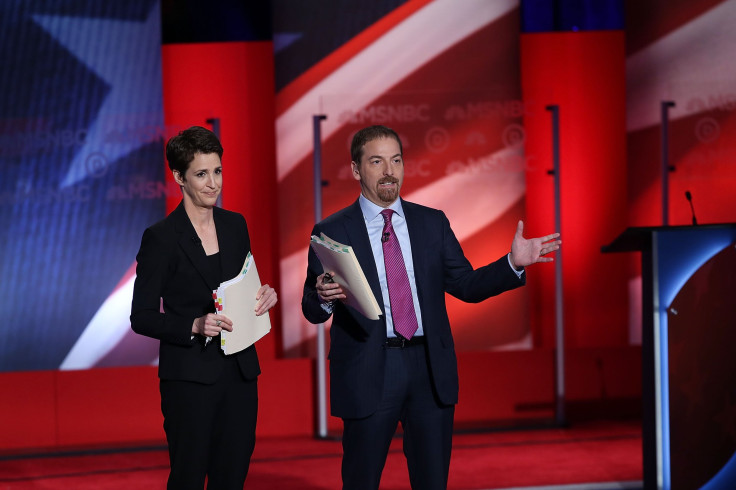 © Copyright IBTimes 2023. All rights reserved.