The Social Capital Reader Favorites For 2022
The most-read articles of the year offer incredible insights and optimism for the year to come.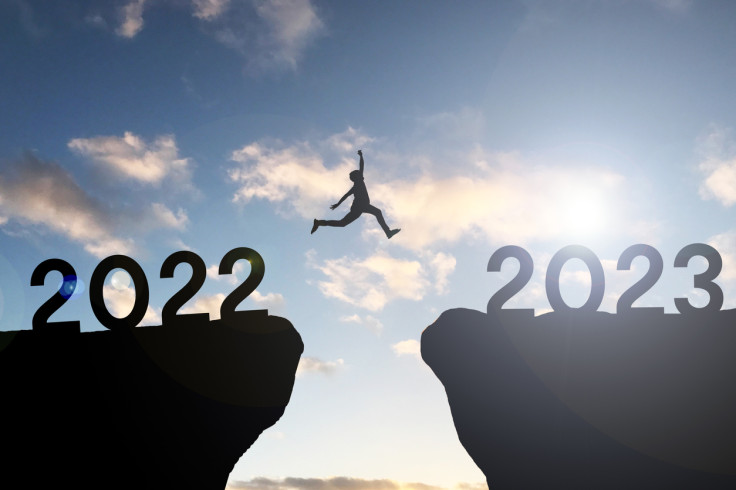 As we look back on the year that was in Social Capital, we see a vision of the world filled with hope and love fueled by the energy of human kindness and human potential, which we believe is the lifeblood of capitalism done right. So, we want to thank all our Social Capital leaders for their incredible contributions.
But we want to take this particular moment to revisit some of the most-read articles of the year. This calls out some of our own groundbreaking features where we continue to zero in on some of the most important aspects of people-centric leadership like authenticity, family-friendly policies and a focus on well-being and on the compassionate and dynamic leaders who defend those ideals in real life changing ways. And here are some other downright brilliant ideas and strategies by some of the most influential CEOs and business thought leaders out there for changing the world and the world of business.
We hope these fan favorites give all of you an opportunity to realize amazing things are happening, and incredibly caring business leaders not only exist but are a growing, contagious reality that is a guiding light to realizing a future of prosperity, happiness and opportunity for all.
Happy Holidays!
Number 1 most-visited Social Capital article: "Family Still Matters: CEOs Who Support America's Most Important Institution," a Social Capital feature honoring eight exceptional business leaders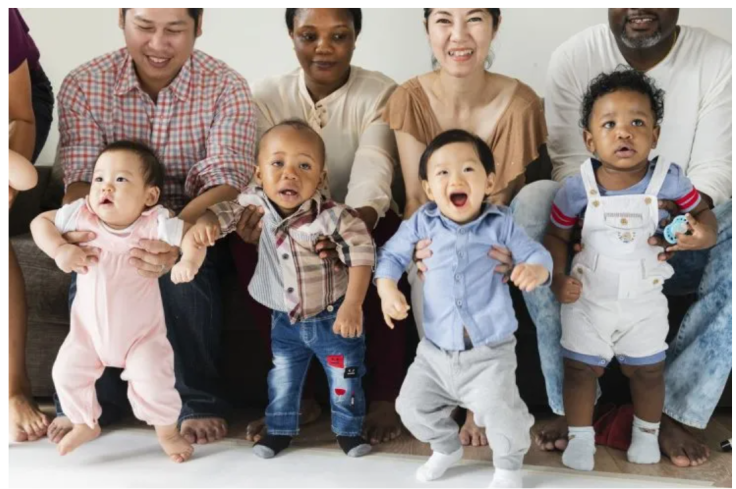 For two years in a row now, our family-focused feature article turned out to be one of the most read, this year hitting the coveted No. 1 spot. That should be no surprise since the family is so crucial in a capitalist society, which is one of the reasons Marxists want to abolish the family.
Most people are aware of the communistic aim to rid the world of private property, but few are aware of its disdain for family. Marxists believe the nuclear family acts as a unit of consumption and teaches us to accept hierarchy -- another totally human trait they don't like. And it also promotes passing down private property to children, something they believe produced class inequality.
Of course, we at IBT's Social Capital are fighting the good fight to make sure this never happens. We need capitalism to continue to help the world grow and prosper in order to create the greatest good for the greatest number, and we need families in order to have capitalism.
We need capitalists who respect people, and you cannot do that without respecting the most important human institution the world has ever known: family.
Any companies that do not get that -- really do not get capitalism.
We invite you to read more about the leadership of Jasmine Jirele, Allianz Life Insurance Company; Joe Ucuzoglu, Deloitte; Antonio Neri, Hewlett Packard Enterprise Company; Chris Todd, UKG;Penny Pennington, Edward Jones; Jim Goodnight, SAS; Tim Ryan, PricewaterhouseCoopers; and Chuck Robbins, Cisco: Family Still Matters: CEOs Who Support America's Most Important Institution
Number 2 most-visited Social Capital article: "Building the Case for Caring in Business" by Bob Chapman, CEO and Chairman at Barry-Wehmiller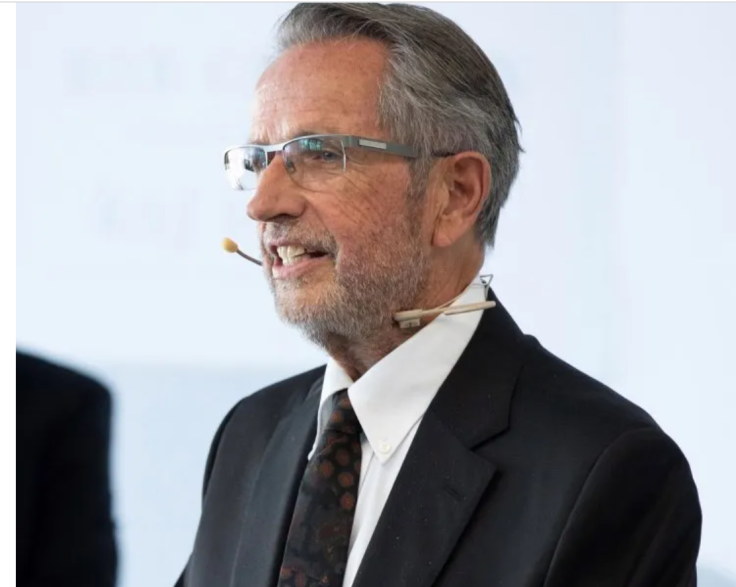 The holiday season may be the traditional "season of caring," but Bob Chapman's message is that caring should be perennial and pervasive. Not for him the decades-old approach that business is all about the numbers: "When the share price dips, when the profit margin shrinks, when the ROI waivers, you do what you have to do to hit the numbers.
"Under that thinking, people are just numbers, too. So, when you lay people off, it's just business. The only thing we've been told to 'care' about in business is making the numbers work," he says.
"I have come to realize that the word management means the manipulation of others for your success. We need leaders in the world that have skills as well as the courage to care about the people they have the privilege to lead." He cites numbers that put a very different slant on how to measure success.
His suggestions to build that leadership skill – which start with something as controllable as mindset – have been proven in action at his company, Barry-Wehmiller, even through economic downturns. It's an approach that we've been pleased to honor him for as a Social Capital leader.
We invite you to read Bob's full article here: Building the Case for Caring in Business
Number 3 most-visited Social Capital article: "The Secret to Becoming a Caring Leader" by Bob Chapman, CEO and Chairman at Barry-Wehmiller
Delving deeper into the theme he previously developed, Bob gets into an often-misunderstood technique that can further expand the Social Capital movement he is such a force for.
Why? Because he believes -- passionately -- that ignoring the needs of the people who comprise a company's workforce is a way of doing business that is "not only wrong, it's unsustainable. It isn't enough anymore to just 'care' about the numbers. You have to care about your people, first."
Making the case that "the most important of all communication skills is listening" and that it is "rarely taught or even considered," he shares, "Listening isn't doing nothing; it's doing something -- and it's something very active and specific -- in service to others. It is a human skill that that is critically needed in all aspects of leadership. And in our experience at Barry-Wehmiller, it is the one skill that has truly changed the lives of the people within our span of care."
Bob explains further, "It's not about hearing what the other person is saying, but more deeply understanding what they feel, or the message behind their words. When someone feels heard by you, you have let them know that they matter." And that is exactly what Social Capital is all about.
For further insights on what we've found to be Bob's favorite topic, you can read his full article here: The Secret to Becoming a Caring Leader
Number 4 most-visited Social Capital article: "America's Most Authentic CEOs Discuss How To Be Real," a panel discussion with Grokker founder Lorna Borenstein, Accelerated Partners founder Robert Glazer and Barry-Wehmiller CEO Bob Chapman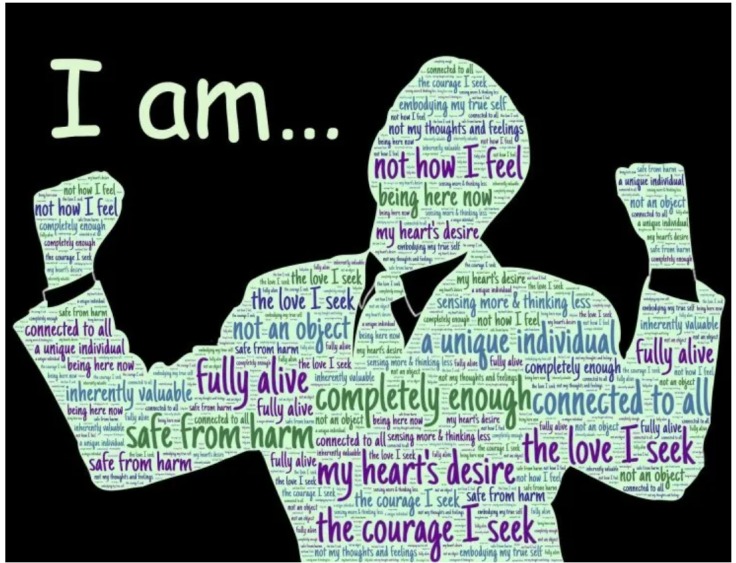 Our first official Social Capital Discussion Panel focused on one of the seminal traits of Social Capital leaders – authenticity. And we hosted three incredible leaders who are shining examples of that to discuss authenticity as a leadership quality: Lorna Borenstein, founder and CEO of Grokker; Robert Glazer, founder and chairman of the board of Accelerated Partners; and Bob Chapman, CEO of Barry-Wehmiller.
The companies we have honored in the past and these amazing leaders not only understand and lead their companies this way, but they have delivered the proof from their experiences that this is the best way of doing business, so that you not only can believe them but can also emulate their authenticity – and their success.
To hear our panelists' frank opinions on how it leads to greater business success and personal fulfillment, we invite you to listen here: America's Most Authentic CEOs Discuss How To Be Real
Number 5 most-visited Social Capital article: "Antidote To The Great Resignation: Finding And Putting Meaning In Work" by Hubert Joly, former CEO of Best Buy, adapted from his best-seller The Heart of Business
Hubert Joly rebuilt Best Buy by practicing his steadfast belief that the real bottom line is people. In this revealing article, he shares some of his strategies for doing that.
"Even though most work has shifted away from backbreaking or mind-numbing labor toward less physically demanding, more agile and creative work, the view of work as a necessary evil remains common. But imagine what would become possible if, instead of less than 20%, more than 80% of people gave their very best at work," Hubert says. "Multiple studies have confirmed that more engaged, happier employees directly reflect on the bottom line and on the stock price and are far less likely to quit their jobs or to get injured."
And Hubert continues: "So, to confront the Great Resignation, companies and leaders should perhaps squarely focus on why we work, and not just on the issue of where we work related to their back-to-the-office strategy.
"When I was CEO of Best Buy, I experienced firsthand the kind of magic fired up employees can produce--and customers did, too. How did we pull this off? What we did was turn a large number of disengaged people into engaged employees, inspired to care for their customers. This was a critical factor in the success of the company's improbable turnaround." And then he addresses his fundamental point:
"Can all work be meaningful?"
Hubert makes a great case for a "Yes" answer to that question. Why he believes so is as compelling as how he achieves it.
We are pleased to offer you this article, "Antidote To The Great Resignation: Finding And Putting Meaning In Work,"adapted from Hubert's bookThe Heart of Business: Leadership Principles for the Next Era of Capitalism
Number 6 most-visited Social Capital article: "Chipotle's Amazing Recipe For A Better World (Part II)" from Chipotle CEO Brian Niccol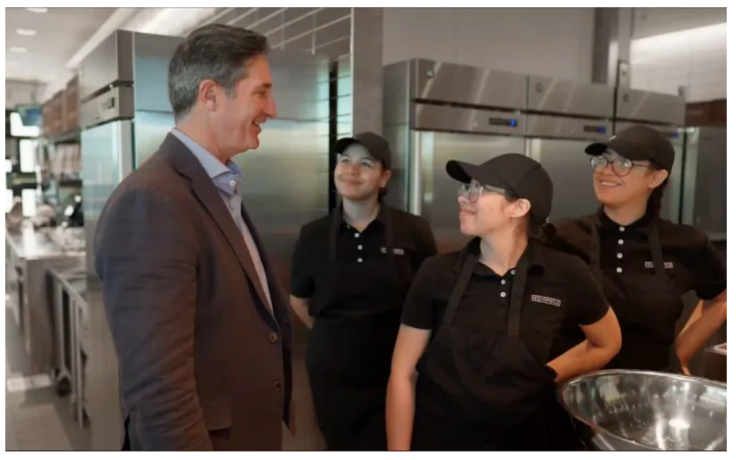 From unplanned dropping in on Chipotle stores while visiting colleges with his daughter to the carefully technology-coordinated town hall meetings with all 3,000 restaurants, Brian strives to make a connection – a two-way connection. Among the benefits, he shares examples of improvements Chipotle has made in its operations thanks to employee and management feedback – some of it surprising in its simplicity yet tremendous in its impact.
"I think the biggest benefit is just to let people know I care," says Chipotle's CEO, reiterating the quality we have been so pleased to honor him for as a Social Capital leader, "I want to hear the feedback, because we genuinely want to invest in our people and invest in our company the right way."
From that to a discussion of the company's growth, Brian says, "I want to grow a company that people want to work at. And I want to grow a company that people want to grow with us." And this is where communication between him and everyone in the company plays a big role.
We invite you to read the full article here: Chipotle's Amazing Recipe For A Better World (Part II)
Number 7 most-visited Social Capital article: "Peet's 'Pursuit of Better': Scaling With Soul," a video interview with Shawn Conway as CEO of Peet's Coffee
At its core, Shawn says, "For us, we believe that having a good business and a thriving business allows us to have a great and positive impact on people in some really meaningful ways."
The breadth of what he's talking about really took our breath away. It goes so far beyond that hot cup of coffee to start your day in the morning or a cold one to refresh in the afternoon. After all, he explains, "In one sense, we're a coffee company. We're also a people company. And the humanity of this business is one of those things that, once you understand it through that lens, a lot of the things we do seem to make a lot more sense to people."
Working with small farms in relationships that go back three or four generations, Shawn emphasizes, "We have impact programs in those areas so the things that are unique to those areas – it could be help with water treatment, it could be really anything – we have a very strict set of standards. But our goal is continuous improvement." And then there's the women's entrepreneur center Peet's funds in Colombia to make sure that women farmers have the opportunity to learn the business skills so they can run better businesses.
We again invite you to settle in, with or without a cup of coffee in hand, to enjoy this conversation: Peet's 'Pursuit of Better': Scaling With Soul
Number 8 most-visited Social Capital article: "The Well-Being Factor," a Social Capital feature honoring ten terrific business leaders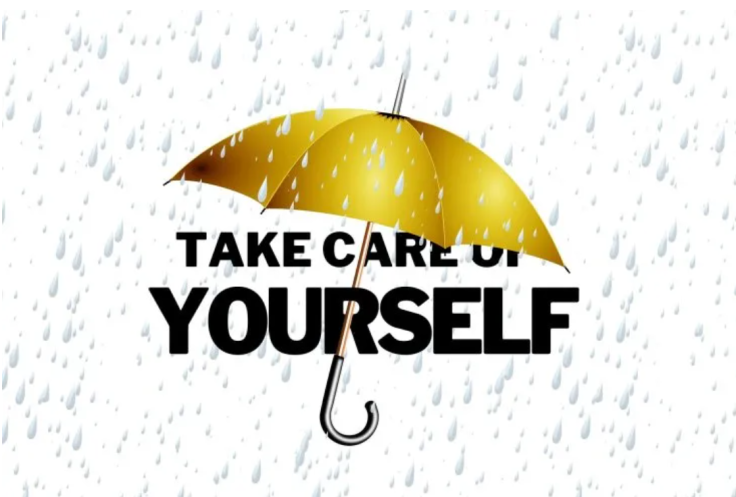 Distressed and worried employees have compelled employers to find ways to be more understanding and accommodating toward their employees. But that was just the beginning. What began as a way to sway employees into not leaving or to coming back after the crises abated soon evolved into a greater understanding of the importance and value of well-being and the ways to promote it.
The secondary effects of those efforts were amazing. It quickly proved to be a powerful way to reduce absenteeism and healthcare costs, increase employee engagement, improve employee productivity, improve employee morale, and retain and attract talent, not to mention just plain making the workplace a whole lot more enjoyable a place to be for everyone. That happiness was felt all the way down the line to the customers.
We invite you to read more about the leadership of Manny Maceda, Bain & Company; Alexi Robichaux and Eduardo Medina, BetterUp; Lorna Borenstein, Grokker; Brian Niccol, Chipotle; Shawn Conway, Pete's Coffee; Raghu Raghuram, VMware; Alyson Watson, Modern Health; Mike Wirth, Chevron; and Chris Nassetta, Hilton; addressing the No. 1 metric you may be overlooking: The Well-Being Factor
Number 9 most-visited Social Capital article: "Relevance Brings Growth" by Northwestern Mutual CEO John Schlifske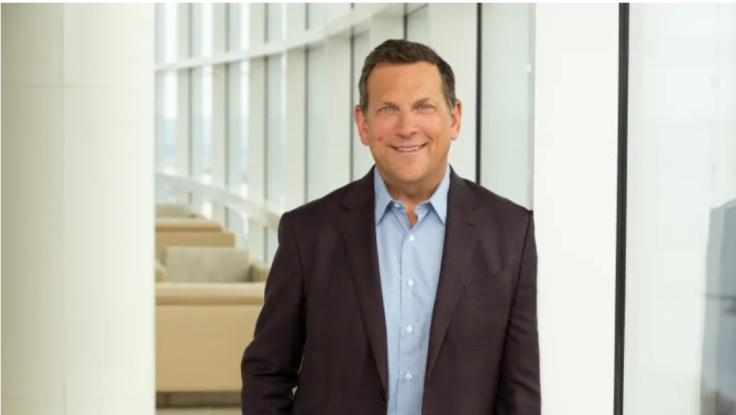 As we noted when we first honored John, one might incorrectly assume Northwestern Mutual -- as the nation's largest life insurer -- no longer needs to be so attentive to its customers, or that it might get lost in the profits and lose site of the people. But nothing could be further from the truth.
And he is eager to share his strategies from a 165-year-old company to win the next 165 years: "We can all agree that there is one thing leaders are responsible for: leaving their organizations in a better position than when they started. But practically, what does that look like? To me, one answer belongs near the top: Relevance."
Applying his experience of more than 30 years at Northwestern Mutual and more than a decade leading the company forward, he says, "I believe there are three strategies every CEO should consider to grow relevance and ensure their organization's future success: deepen customer relationships, prioritize trustworthiness, and create a company for all economic seasons."
Observing, "No one can consistently predict when a downturn or disruption will occur," he notes that so-called "black swan" events occur, "and the key is to remain prepared and be ready in advance of a disruption."
We invite you to read John's full article here: Relevance Brings Growth
Number 10 most-visited Social Capital article: "Gallup Knows Why Your Employees – And Everyone Else – Is Unhappy," a video interview with Gallup CEO Jon Clifton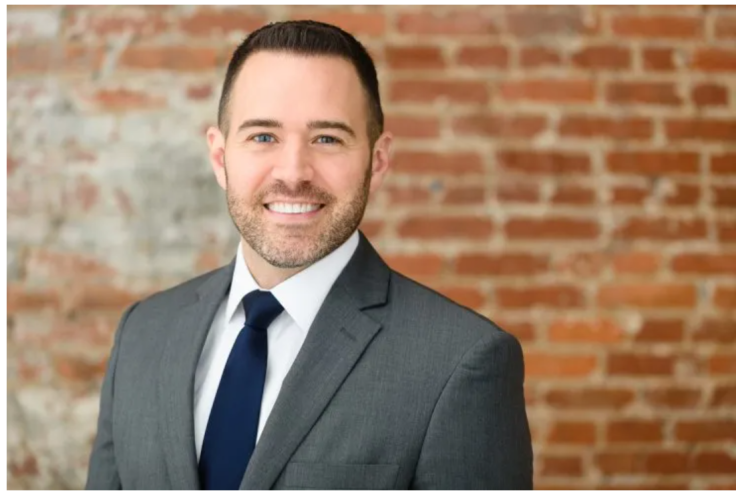 "I think one of the most important things that we do is help leaders listen," Jon shared in his exclusive interview with us for this Social Capital section. Helping disseminate knowledge--and collecting it in the first place--is why we honored Jon as a Social Capital CEO.
Gallup's intent for this knowledge goes to the heart of Social Capital, of making the world a better place for people. "We believe that leaders need to get their assumptions right first, before they start on whatever it is that they're working on because oftentimes whatever their assumptions are, whatever their beliefs, they may be wrong. And the single best way to uncover those things is just by talking to people," Jon explains.
Jon also spoke with us about his book, "Blind Spot: The Global Rise of Unhappiness and How Leaders Missed It," which adds force to our Social Capital goal of shining a light on business leaders and companies that do capitalism right. His conclusion, statistically derived, is that the "daily pain of work" is something not overly focused on ... "but we need to create better jobs for people precisely because it's something that so many people spend so much time on during life."
Jon puts a very human face on the numbers that Gallup reports--the people behind the data who share their lives and the people who go to great lengths to gather and report it responsibly.
We invite you to listen to Jon's full interview here: Gallup Knows Why Your Employees – And Everyone Else – Is Unhappy
© Copyright IBTimes 2023. All rights reserved.
FOLLOW MORE IBT NEWS ON THE BELOW CHANNELS