Ciara, Russell Wilson Engaged: Future Reportedly Spends $21,000 At Strip Club Following Ex's Engagement News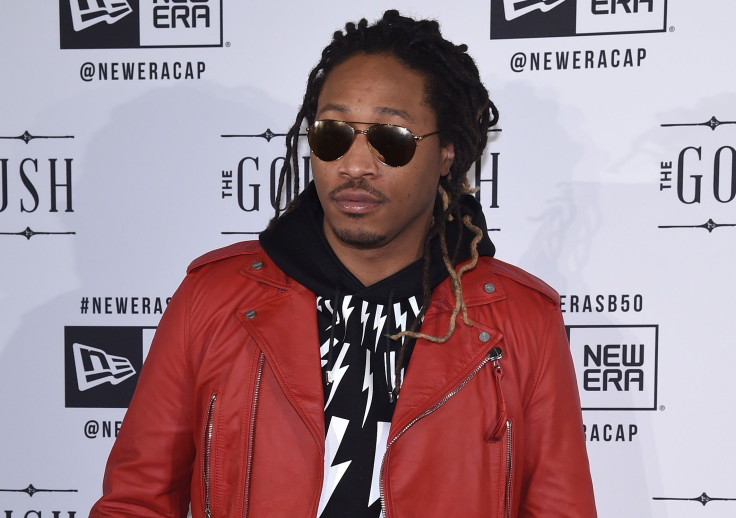 Future appears to be unbothered that his ex-fiancée Ciara is engaged to Seattle Seahawks quarterback Russell Wilson. The singer and the NFL star, who began dating in April 2015, announced their engagement Friday night, and shortly afterward Future was spotted partying at a Dallas strip club.
TMZ reported the "Stick Talk" rapper hung out at Vlive Dallas, where it said he spent $21,000 on strippers. In video posted on the outlet's website, Future is seen walking through a large crowd of people and bopping his head to the music.
Future hasn't directly responded to the Ciara and Wilson engagement news, but some fans are convinced he threw a little shade at it when he posted a photograph on Instagram with the caption, "See No EVOL." In the photo, a man is covering his face with a wad of money in the shape of a fan.
Ciara and Future, who have a 1-year-old son named Future Zahir together, haven't had the best relationship since their 2014 split. In February, the "I Bet" singer sued her ex for libel and slander after he went on a radio show and bashed her relationship with Wilson. During the interview, Future claimed that a photo in which the athlete was seen pushing Future's and Ciara's son in his stroller was nothing more than a photo opportunity for paparazzi.
"She probably set him up," Future said. "You letting them catch that photo. Leave my son out of all the publicity stunts."
According to a previous report by TMZ, Ciara was also upset that Future bashed her parenting skills in a January Twitter rant. At the time, he tweeted that she had "control problems" and claimed he had to "go through lawyers" to see Future Zahir.
© Copyright IBTimes 2023. All rights reserved.